If you're a newbie to lawn fertilizer, then the numbers listed on the bag may seem like a foreign language. These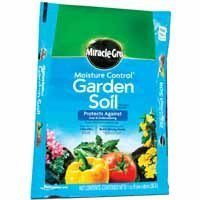 three numbers are known as fertilizer ratios, and by understanding what each number means, you can improve the appearance and longevity of your lawn.
N-P-K
Each of the three numbers listed on the front of the bag of fertilizer represents nitrogen, phosphorous, and potassium. These are essential elements in growing a beautiful lawn. Together they are known as NPK ratios, and are indicated using their element symbols that you may remember from chemistry class. Each one serves a different purpose in ensuring your grass grows green.
Nitrogen (N): An essential element for plant growth, this element ensures your grass is plush and vibrantly green. Without enough nitrogen, grass will turn a yellow-green tinge and will hardly grow.
Phosphorous (P): This element stimulates the grass at its roots. By having adequate phosphorous levels you ensure that your grass grows fast and without discoloration.
Potassium (K): A major component in guaranteeing your lawn will withstand the elements; potassium strengthens each blade of grass making it more resistant to potential diseases.
Which Ratio To Choose
NPK ratios apply to all types of fertilizer, but there are certain specifications to follow for lawns and all of the different conditions the lawn may be in.
New Lawn: For a new lawn, it's important that both phosphorous and potassium be the larger percentage of the ratio. New lawns require more attenti on to the health of their roots, and of course strength in order to grow full and plush. Using ratios like these should be short lived as phosphorous ultimately leads to major environmental issues.
Existing Lawn: With an existing lawn, the roots are most likely strong and established. Because of this, the phosphorous and potassium levels don't need to be quite as high as those needed for a new lawn. Nitrogen is cheaper in comparison to phosphorous and potassium as well, so fertilizer with this kind of ratio is not only best for your existing lawn, but your wallet as well.
Strained Lawn: As mentioned before, potassium provides strength to your lawn. In extreme weather, a fertilizer with a high potassium percentage will help it to push through harsh weather conditions. Use a fertilizer with high potassium levels before the peak of summer heat, and winter freeze for best results.
Be sure to visit Louie's ACE Home Center for all your lawn fertilizer questions and needs!
What's Cooler than Being Cool?
For those on the fence, we put together a list of the best reasons to buy a swamp cooler this summer.
Monthly Operating Costs
Let's be honest, sometimes one of the best reasons to get a swamp cooler in Fallon is to save money. According to ConsumerEnergyCenter.org, swamp coolers use up to 75 percent less energy than air conditioning, saving on average about $150 a year. Use those savings for the next vacation with family and friends.
Choose Where Cool Happens
An air conditioner will generally take longer to cool the house and it may take a while to meet your level of comfort and satisfaction. Mobile swamp coolers eliminate that problem by targeting your area of recreation, cooling the air in a few minutes.
This benefit is for those choosing a mobile swamp cooling system.
Big Swamp Coolers are Much Cheaper than a New Air Condition System
For those considering a big swamp cooler to replace an air conditioning unit, you'll find the savings to be worth it. According to the National Association of Home Builders, a big swamp cooler costs between $700 and $1,000, whereas central air conditioning units tend to cost several thousand dollars.
Better for a Dry Climate
Simply put, swamp coolers use moisture to produce fresh, clean air. Nevada has always been a dry climate, but adding a little moisture to your room can benefit your skin's complexion.
If you're ready to join the swamp cooler revolution, come in to Louie's ACE Home Center today and ask us how we can keep you cool this summer.