Spray paint comes in a variety of colors making it a fun and versatile choice for your next at-home project. Whatever your goal is for taking on a new DIY project, spray paint can help bring just about anything to life with the right idea. Louie's ACE Home Center has a huge selection of products ready to assist you with your next indoor or outdoor task.
Below we put together a list of our favorite DIY spray paint projects that will keep you entertained for most of 2022.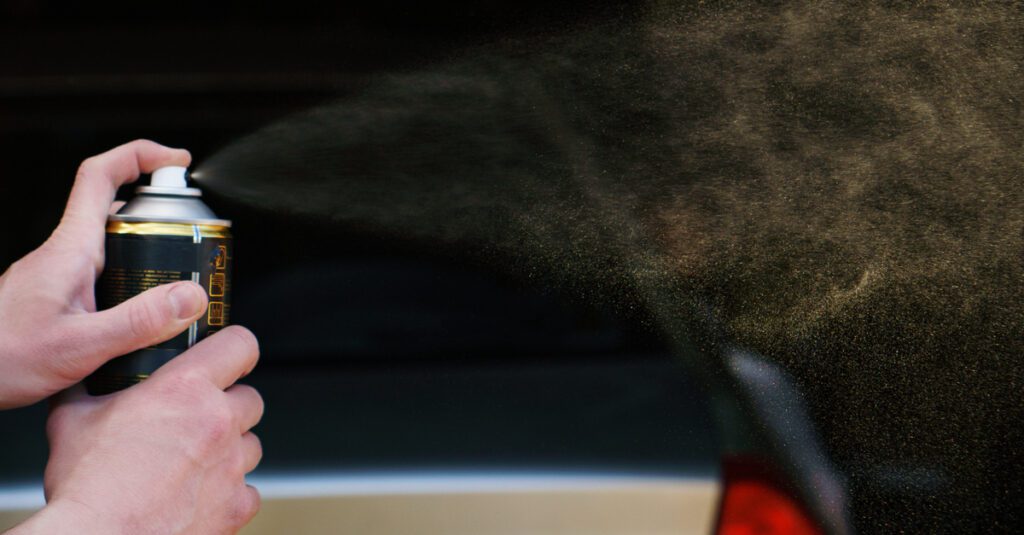 1. Spray Paint Terra Cotta Pots
If you consider yourself a plant enthusiast, you already know that terra cotta pots are the best choice for keeping your plants alive. Unfortunately, the color choices available for terra cotta pots tend to be slim picking, making this a great DIY project for any plant lover.
Pick out an affordable terra cotta pot, choose your favorite mix of spray paint colors, and head to your local ace store to rent a paint sprayer. Then you are ready to begin livening up your item.
2. Mason Jar Organizers
Spray paint the outside of your mason jars to create a new exciting look for this simple item. Mason jars add a chic rustic look to any space and can be used to store your small home necessities. The endless amount of colors obtainable gives you the option to spray your jars with a solid color for more privacy or add a semi-translucent, frosted finish for a pop of color. Check out some more unique uses for mason jars here.
3. Faux Galvanized Metal Tubs
This next project is a great addition to your next social gathering. It is easy to find a range of sizes for plastic bucket containers at an affordable price. Easily upgrade this item to have a more industrial design with metal spray paint cans. After they dry, you can fill your new faux galvanized metal tubs with ice and beverages. This affordable project helps you create the perfect DIY beverage holder for your next house party.
If that doesn't seem useful, use these newly repurposed plastic containers to organize your bathroom. Depending on the size, you can fill them with hand towels or bath towels adding an urban-chic look to any space. Feel free to liven up the piece by surrounding it with a few candles. No one will ever guess these are faux!
4. Spray Paint Rock Bookends
No matter where you live, there is typically an abundance of rocks found outdoors. After finding two sturdy-looking rocks, upgrade their raw look with one easy fix. You can use Ace Hardware's gold and silver metallic spray paint to quickly modernize this natural element in your home. After the paint dries, glue thin cork stoppers to the bottom, and there you have it, metallic rock bookends.
Don't stop the fun there! Find small rocks and spray paint them to add a little organic sparkle to your office. These small metallic rocks act as a great paperweight or even a fancy desk accessory.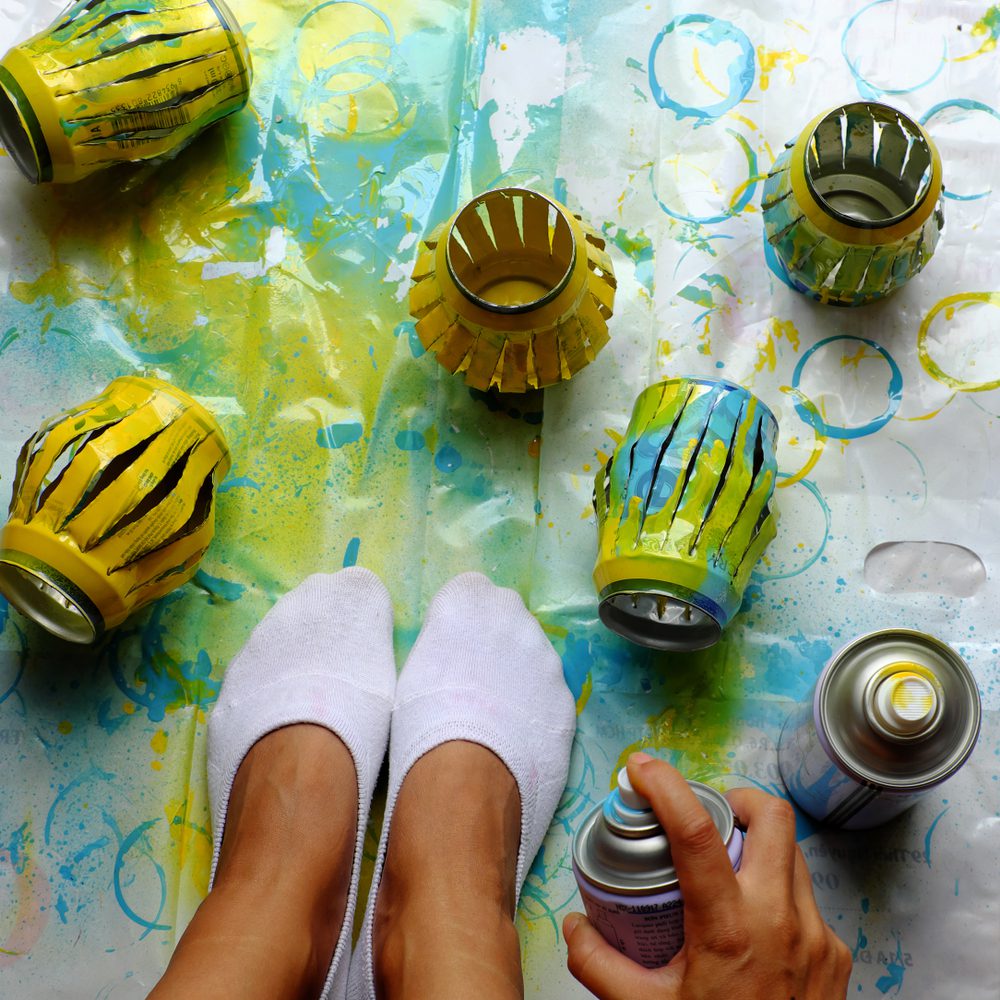 5. Tire Dog Bed
If you are a dog lover, this next one is for you. Whether you work from home or go into the office each day, your furry friend probably spends most of that time sleeping. Keep them cozy, while they wait for you to play with this easy-to-make tire bed.
Simply repurpose an old tire by stopping by Louie's ACE Hardware and renting a paint sprayer. This tool will help you finish fast. Pick out your favorite color and get to work spraying. After the tire dries, you can add an oversized pillow to the hollow center, and easily make your fur friend a new comfortable spot to lounge around.
6. Lego Head Jars
Here is another fun mason jar project to help keep you (and your little one) organized. Spray paint the exterior of any size mason jar yellow. After, use a permanent marker to make fun lego faces. This is a perfect way to store legos or other small toys that always seem to get lost at the bottom of your toy chest.
7. Redesign Chair and Stools
Tired of your dining room set? Energize any room with a new look. This project is another chance for you to try out our paint sprayer rental. Make sure you mask and cover any fabric showing on your chairs. Afterward, you can use the new paint sprayer rental you picked up at your local Ace Hardware store and quickly rejuvenate your dining set. Paint sprayers are also great at rejuvenating old stools or outdoor furniture you might have that seems bland.

Louie's ACE Hardware Rentals
Come down to Louie's ACE Home Center and let us help you with your next at-home project. We offer a variety of Hardware rentals, including hand held paint sprayers, to help you take on any project. Our friendly staff can help guide you in the right direction to help save time and money on your next project. Visit our website to see all the affordable indoor and outdoor hardware rentals we have to offer.