Food and fire; it's a culinary duo as old as humankind itself. Perhaps that's why we have such a deep-rooted, almost primitive kinship with our grilling equipment. There's no question; roasting meat, veggies, and other delicacies over an open flame is a sure-fire way to please taste buds and fill bellies around the table.
The source of that flame? That's a more modern discussion. Luckily, today's gas and charcoal grills are designed to make anyone a BBQ hero. Before heading to your local Ace Hardware, consider the differences between gas and charcoal grills, and which suits your style best!
It's entirely up to user preference and what you're familiar with when picking out a gas grill over a charcoal one. Each has its advantages and drawbacks, which we'll explore here: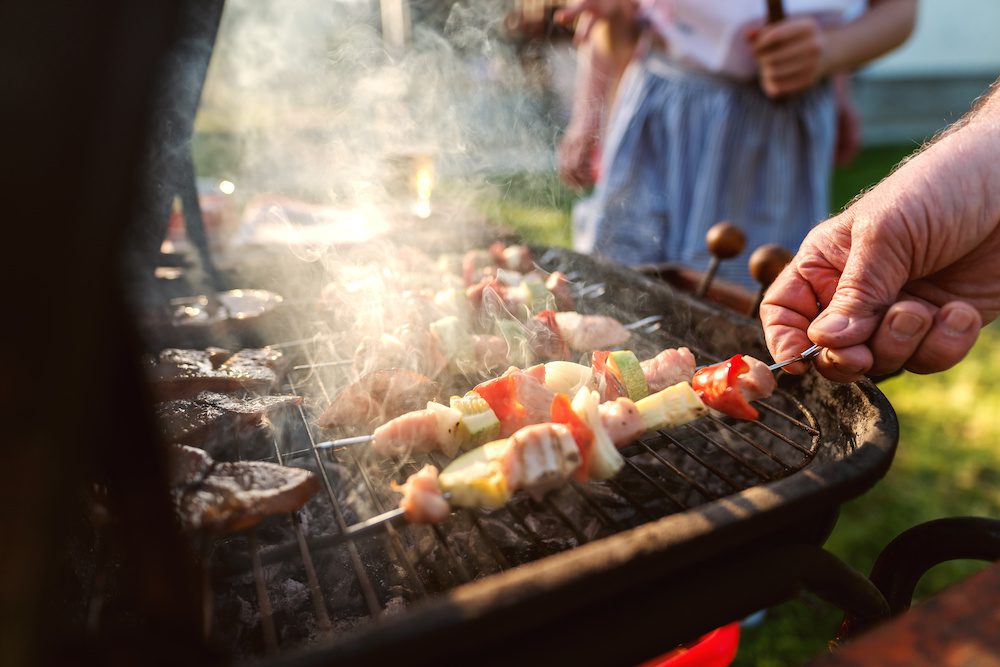 Purchase Price, Setup, & Operating Costs
Gas grills are generally going to be more expensive up front than charcoal grills. It makes sense, because they're a bit more complex in how they operate. Usually, you'll have an array of burners, a gas line, and an electric igniter. Charcoal grills are more simplistic. They're essentially a vessel that holds charcoal briquettes, a grate, and a lid. This simplicity affects the purchase price.
Taking the complexity of the grill assembly into account, charcoal grills are generally more straightforward to set up (30 min), as opposed to a gas grill (1+ hours). Gas grills may also require a few more tools to mount the burner assembly and gas line.
Operationally, both briquettes and gas are going to cost money to replenish over time. If you're not tapping into your home's propane or natural gas line, you'll first need a propane tank. A 20lb tank will range anywhere from $50-$100 EMPTY, based on the brand. Look for an Ace Hardware gas can to save! From there, it'll be around $20 per propane refill each time it runs out. With briquettes, you're looking in the range of $10 for an 8lb Bag, which you'll get a couple grilling sessions out of. Overall, it's a matter of your budget and preference is to keep the flame lit.
Ignition Time
The time it takes to ignite and allow the grill to get up to temperature may be a deciding factor in your search for gas or charcoal. Especially if you plan to grill on weeknights when life is hectic, it can be nice to have the instantaneous ignition that comes with a gas grill. Simply push the igniter, flick on a burner, and viola – you're lit. With charcoal, the lighting takes a little more planning. Once you ignite the briquettes (whether using lighter fluid or a chimney tool), expect to wait about 30 minutes for them to get red hot and ready for action.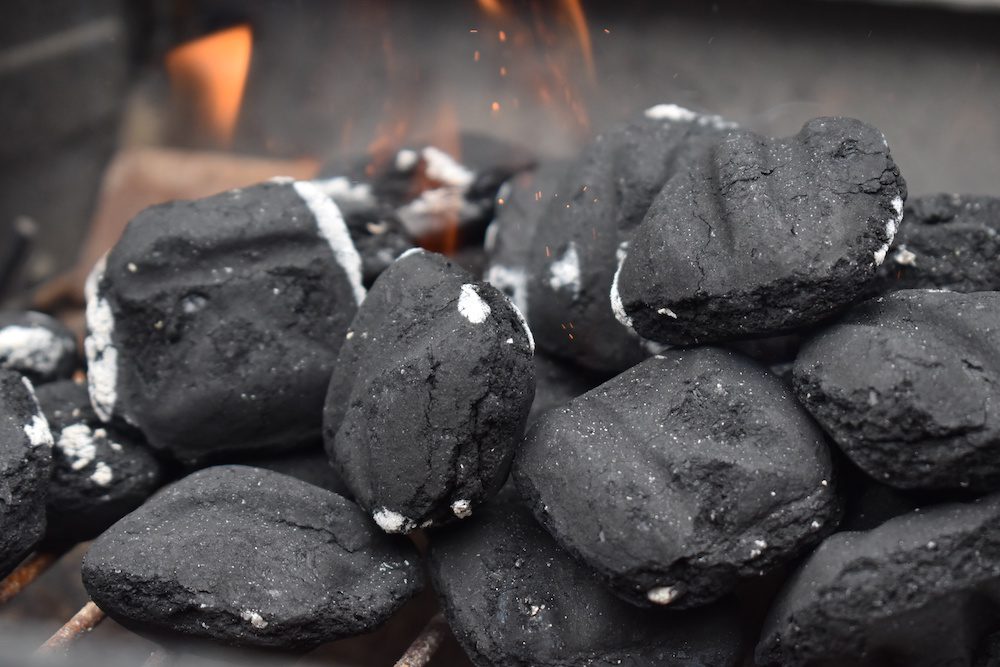 Flavor
It's all up to you and your guests' taste buds. If you are looking for a smokier taste, then charcoal grills are the way to go! There are even briquettes on the market that enhance the flavor of your food. Any gas grill will produce equally mouth-watering dishes. And no – you won't taste the propane or natural gas in your food.
Cleanup & Maintenance
After the food has hit the table, it's important to clean and maintain your grill routinely. With charcoal grills, you'll need to empty the ashes every 1-3 sessions, and scrape the grate with a wire brush after each use. Gas grills just need a scrape and brush after each session, but you'll periodically need to check the gas line and burners to make sure they're secure.
Grill Safety
According to the National Fire Protection Agency, more than 19,700 grilling-related incidents occur per year in the United States. Structure fires, contact burns, and flare-ups are a real risk, but are drastically mitigated by taking the proper precautions. No matter the type of grill, make sure it has secure footing and is distanced from your home or overhanging obstructions.
If using a charcoal grill, avoid adding more lighter fluid after it has already been lit. Buying charcoal that has already been soaked in starter fuel can reduce the risk of injuries with charcoal grills. With gas grills, be mindful of leaving the gas on too long before pressing the ignition button to avoid flare ups. Make sure there are no leaks coming from the gas container or hoses before you start the grill.
For more on grill safety, ask the experts at Louie's Ace for assistance.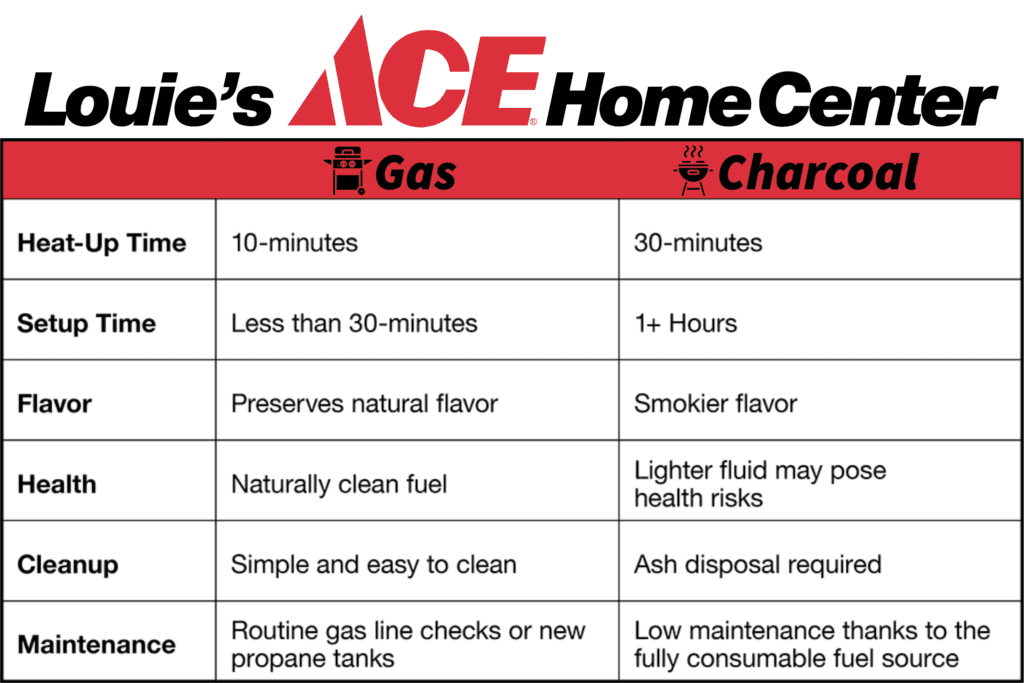 So, Gas or Charcoal?
Charcoal grills are a classic, and there's no substitute for the smell of briquettes and billowing smoke to tell your guests that it's BBQ time. Not to mention, there's something about operating a natural flame to flex some muscle and show everyone you're the grill boss! On the other hand, there's no comparing the convenience that comes with one-button ignition on a gas grill. You'll be able to fling burgers all evening without missing a beat.
If it still seems like a tough call, contact Louie's Ace Hardware Store or come in and ask one of our friendly staff members for advice. Additionally, browse this month's ads to save on other items while you're there! We are your friendly Dayton & Fallon hardware store, and are here to serve your grilling needs!