As the days get longer and the temperatures start to rise, we know that spring is here to stay. And with Spring comes the traditional ritual of spring cleaning. At Louie's Ace Home Center in Fallon and Dayton, NV, we have everything you need to make your spring maintenance efficient, effective, and even enjoyable. Here's your ultimate spring cleaning checklist, along with some top product recommendations from our store.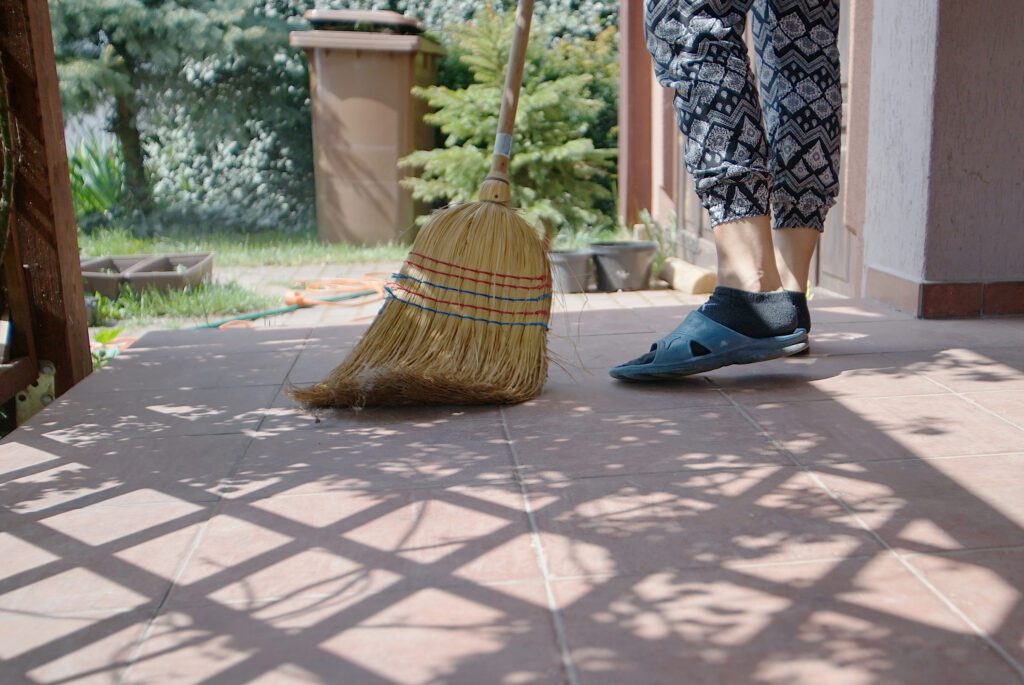 Kitchen Cleaning The kitchen is often the hub of a home, and it's a great place to start your spring cleaning. Start by deep cleaning your appliances. We recommend Simple Green All-Purpose Cleaner, a non-toxic and biodegradable formula that can be used to clean your oven, microwave, and refrigerator. Don't forget to clear out and wipe down all your cabinets, and use Shelf Liner to keep them clean and organized.
Bathroom Deep Clean Next, move onto the bathrooms. Scrub the tiles with a Grout Brush and a reliable cleaner like CLR Bath & Kitchen Cleaner. Don't forget to clean the inside of your cabinets and replace any old or worn-out bath mats or shower curtains.
Living Room Refresh The living room is where you relax, so it's essential to make it a clean and comfortable space. Dust all surfaces with a Microfiber Duster, vacuum the carpets and upholstery, and use a Glass Cleaner like Windex for your windows and mirrors.
Bedroom Revamp In the bedrooms, wash all bedding and curtains, dust all surfaces, and consider using Vacuum Storage Bags for out-of-season clothes. This is also the perfect time to declutter your wardrobe.
Garage Organization Spring cleaning isn't just for the inside of your home. Organize your garage with our selection of Storage Solutions, and don't forget to properly store any hazardous materials.
Outdoor Cleanup Take advantage of the spring weather to clean your outdoor spaces. Use a Pressure Washer to clean your siding, deck, or driveway. Also, consider resealing your deck with Thompson's WaterSeal to protect it from the elements.
Garden Prep Lastly, prepare your garden for spring planting. Check out our range of Gardening Tools, and consider using a Compost Bin to create nutrient-rich soil for your plants.
Here are a few more tips to make your spring cleaning efficient and stress-free:
Create a Schedule: Break down your tasks by room and spread them out over a few weeks to make it more manageable.
Involve the Family: Make spring cleaning a family affair. Assign tasks to each family member based on their age and ability.
Declutter: Spring cleaning is the perfect time to declutter. Donate, sell, or recycle items that you no longer need.
At Louie's Ace Home Center, we're committed to making your spring maintenance as smooth as possible. Whether you're looking for cleaning supplies, organization solutions, or gardening tools, we have it all. Visit us in Fallon or Dayton, NV today for expert advice and quality products for your spring cleaning needs.
Remember, a good spring clean can leave your home feeling fresh, welcoming, and ready for the year ahead. So, roll up your sleeves, get your supplies from Louie's Ace Home Center, and let's welcome Spring with a clean and organized home!