Changing the Game in Snow Removal
In a landscape cluttered with gas-powered snow blowers that often bring with them a fair share of fuss and environmental concerns, the EGO Power+ Power SNT2405 stands as a shining beacon of innovation and efficiency. Not only does it promise to give its gas-powered counterparts a run for their money, but it also redefines what users can expect from an electric snow blower.
A Quiet Revolution in Performance
When it comes to clearing snow, we've often been subjected to choices that are loud, messy, and not particularly eco-friendly. The EGO Power+ SNT2405 challenges this paradigm by offering performance that exceeds even gas-powered alternatives. The key to this superior capability lies in its Peak Power technology, utilizing two EGO 56V ARC Lithium batteries to handle the harshest of snow conditions. Simply put, this snow blower doesn't just clear snow—it owns it.
Depth, Distance, and Duration: The Triple Ds
Where many electric snow blowers fall short is in their inability to manage deeper layers of snow. The EGO Power+ is a standout in this regard with a 24-inch clearing width and a 20-inch intake height. This machine isn't just for light dustings; it's built for winters that don't play nice.
Moreover, this isn't a machine that will call it quits midway through the job. It can clear an 18-car driveway blanketed with 8 inches of snow all on a single charge, thanks to the powerhouse that is the dual 7.5Ah batteries. That's right, this is an electric snow blower with endurance to boot.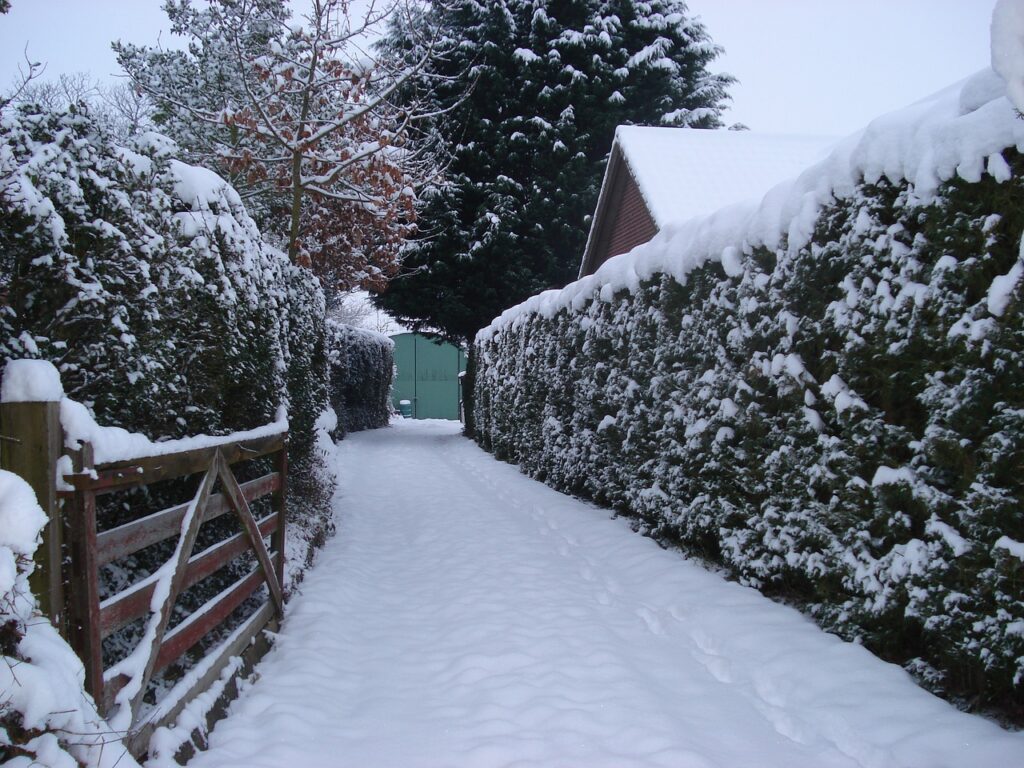 User-Centric Design
While raw power is crucial, ease of use is equally important. With variable-speed self-propulsion and an additional reverse gear, you can maneuver this machine with a level of control that many other models simply can't offer. The variable auger speed lets you decide the snow throwing distance, effectively allowing you to customize your snow removal experience.
Let's not overlook the LED lights. These four beacons of brightness ensure that you can operate the snow blower at any time, day or night, without compromising on visibility.
Built to Last
Robustness in design rounds out the EGO Power+ offering. Composed of heavy-duty steel and composite materials, this snow blower promises to withstand the trials of many winters to come. It's not just a tool for a season; it's an investment for several years.
The EGO Power+ Power SNT2405 24 in. Two-Stage 56 V Battery Snow Blower Kit isn't just another entrant in the world of snow blowers. It's a technological leap forward. It effectively balances incredible power and user-friendly features, all backed by a 5-year warranty. It doesn't just make the task of snow removal easier; it turns it into something approaching a pleasure.
Whether you're a first-time buyer or considering a switch from a gas-powered model, the EGO Power+ Power SNT2405, available at Louie's Ace, provides a compelling case for why electric is the future of snow removal.
Disclaimer: Before committing to any purchase, it's advisable to personally test equipment and ensure its suitability for your specific needs and environmental conditions.
Available now at Louie's Ace, this model doesn't just promise change; it delivers it. If you've been on the fence about the transition to electric snow blowers, this could very well be the push you need. So why wait? Make your winters not just bearable but downright manageable with the EGO Power+ SNT2405.