As the days get longer and the temperatures start to rise, we know that spring is here to stay. And with Spring comes the traditional ritual of spring cleaning. At Louie's Ace Home Center in Fallon and Dayton, NV, we have everything you need to make your spring maintenance efficient, effective, and even enjoyable. Here's your ultimate spring cleaning checklist, along with some top product recommendations from our store.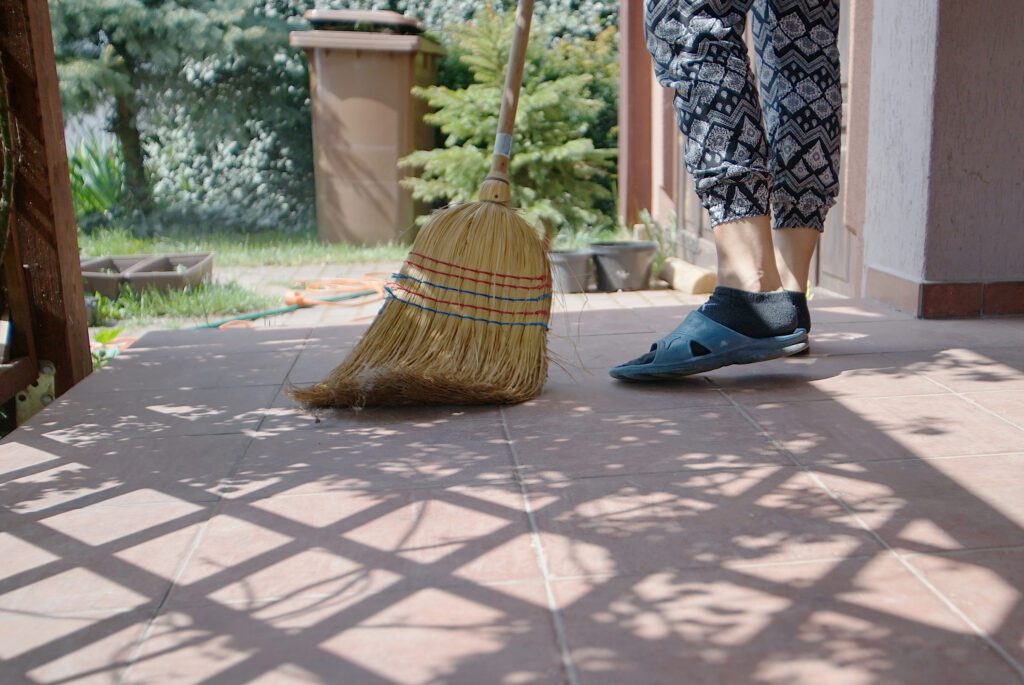 Kitchen Cleaning The kitchen is often the hub of a home, and it's a great place to start your spring cleaning. Start by deep cleaning your appliances. We recommend Simple Green All-Purpose Cleaner, a non-toxic and biodegradable formula that can be used to clean your oven, microwave, and refrigerator. Don't forget to clear out and wipe down all your cabinets, and use Shelf Liner to keep them clean and organized.
Bathroom Deep Clean Next, move onto the bathrooms. Scrub the tiles with a Grout Brush and a reliable cleaner like CLR Bath & Kitchen Cleaner. Don't forget to clean the inside of your cabinets and replace any old or worn-out bath mats or shower curtains.
Living Room Refresh The living room is where you relax, so it's essential to make it a clean and comfortable space. Dust all surfaces with a Microfiber Duster, vacuum the carpets and upholstery, and use a Glass Cleaner like Windex for your windows and mirrors.
Bedroom Revamp In the bedrooms, wash all bedding and curtains, dust all surfaces, and consider using Vacuum Storage Bags for out-of-season clothes. This is also the perfect time to declutter your wardrobe.
Garage Organization Spring cleaning isn't just for the inside of your home. Organize your garage with our selection of Storage Solutions, and don't forget to properly store any hazardous materials.
Outdoor Cleanup Take advantage of the spring weather to clean your outdoor spaces. Use a Pressure Washer to clean your siding, deck, or driveway. Also, consider resealing your deck with Thompson's WaterSeal to protect it from the elements.
Garden Prep Lastly, prepare your garden for spring planting. Check out our range of Gardening Tools, and consider using a Compost Bin to create nutrient-rich soil for your plants.
Here are a few more tips to make your spring cleaning efficient and stress-free:
Create a Schedule: Break down your tasks by room and spread them out over a few weeks to make it more manageable.
Involve the Family: Make spring cleaning a family affair. Assign tasks to each family member based on their age and ability.
Declutter: Spring cleaning is the perfect time to declutter. Donate, sell, or recycle items that you no longer need.
At Louie's Ace Home Center, we're committed to making your spring maintenance as smooth as possible. Whether you're looking for cleaning supplies, organization solutions, or gardening tools, we have it all. Visit us in Fallon or Dayton, NV today for expert advice and quality products for your spring cleaning needs.
Remember, a good spring clean can leave your home feeling fresh, welcoming, and ready for the year ahead. So, roll up your sleeves, get your supplies from Louie's Ace Home Center, and let's welcome Spring with a clean and organized home!
Food and fire; it's a culinary duo as old as humankind itself. Perhaps that's why we have such a deep-rooted, almost primitive kinship with our grilling equipment. There's no question; roasting meat, veggies, and other delicacies over an open flame is a sure-fire way to please taste buds and fill bellies around the table.
The source of that flame? That's a more modern discussion. Luckily, today's gas and charcoal grills are designed to make anyone a BBQ hero. Before heading to your local Ace Hardware, consider the differences between gas and charcoal grills, and which suits your style best!
It's entirely up to user preference and what you're familiar with when picking out a gas grill over a charcoal one. Each has its advantages and drawbacks, which we'll explore here: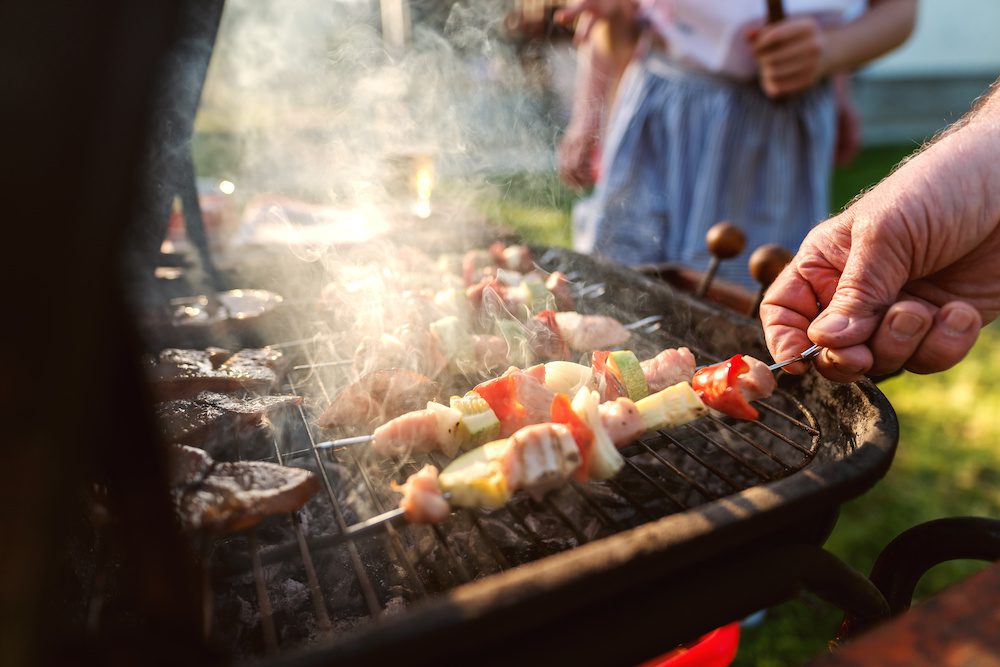 Purchase Price, Setup, & Operating Costs
Gas grills are generally going to be more expensive up front than charcoal grills. It makes sense, because they're a bit more complex in how they operate. Usually, you'll have an array of burners, a gas line, and an electric igniter. Charcoal grills are more simplistic. They're essentially a vessel that holds charcoal briquettes, a grate, and a lid. This simplicity affects the purchase price.
Taking the complexity of the grill assembly into account, charcoal grills are generally more straightforward to set up (30 min), as opposed to a gas grill (1+ hours). Gas grills may also require a few more tools to mount the burner assembly and gas line.
Operationally, both briquettes and gas are going to cost money to replenish over time. If you're not tapping into your home's propane or natural gas line, you'll first need a propane tank. A 20lb tank will range anywhere from $50-$100 EMPTY, based on the brand. Look for an Ace Hardware gas can to save! From there, it'll be around $20 per propane refill each time it runs out. With briquettes, you're looking in the range of $10 for an 8lb Bag, which you'll get a couple grilling sessions out of. Overall, it's a matter of your budget and preference is to keep the flame lit.
Ignition Time
The time it takes to ignite and allow the grill to get up to temperature may be a deciding factor in your search for gas or charcoal. Especially if you plan to grill on weeknights when life is hectic, it can be nice to have the instantaneous ignition that comes with a gas grill. Simply push the igniter, flick on a burner, and viola – you're lit. With charcoal, the lighting takes a little more planning. Once you ignite the briquettes (whether using lighter fluid or a chimney tool), expect to wait about 30 minutes for them to get red hot and ready for action.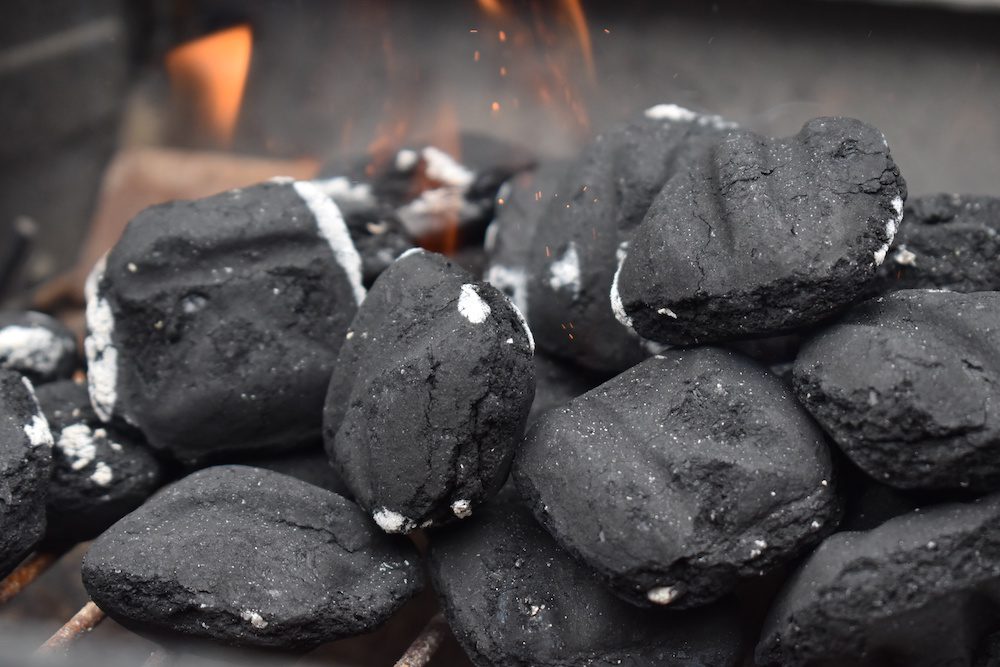 Flavor
It's all up to you and your guests' taste buds. If you are looking for a smokier taste, then charcoal grills are the way to go! There are even briquettes on the market that enhance the flavor of your food. Any gas grill will produce equally mouth-watering dishes. And no – you won't taste the propane or natural gas in your food.
Cleanup & Maintenance
After the food has hit the table, it's important to clean and maintain your grill routinely. With charcoal grills, you'll need to empty the ashes every 1-3 sessions, and scrape the grate with a wire brush after each use. Gas grills just need a scrape and brush after each session, but you'll periodically need to check the gas line and burners to make sure they're secure.
Grill Safety
According to the National Fire Protection Agency, more than 19,700 grilling-related incidents occur per year in the United States. Structure fires, contact burns, and flare-ups are a real risk, but are drastically mitigated by taking the proper precautions. No matter the type of grill, make sure it has secure footing and is distanced from your home or overhanging obstructions.
If using a charcoal grill, avoid adding more lighter fluid after it has already been lit. Buying charcoal that has already been soaked in starter fuel can reduce the risk of injuries with charcoal grills. With gas grills, be mindful of leaving the gas on too long before pressing the ignition button to avoid flare ups. Make sure there are no leaks coming from the gas container or hoses before you start the grill.
For more on grill safety, ask the experts at Louie's Ace for assistance.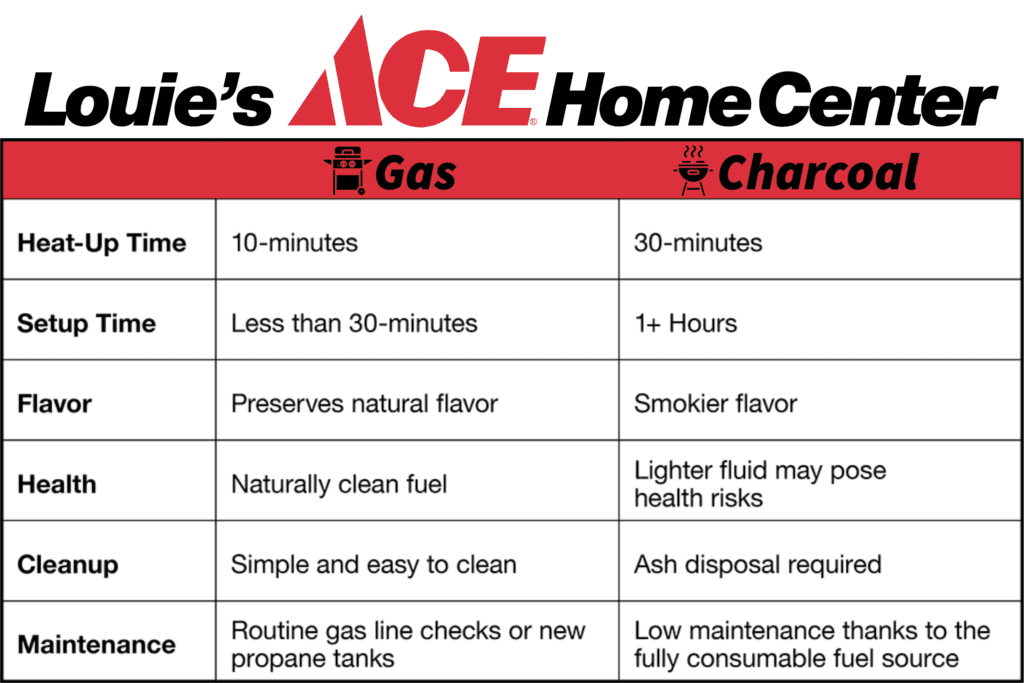 So, Gas or Charcoal?
Charcoal grills are a classic, and there's no substitute for the smell of briquettes and billowing smoke to tell your guests that it's BBQ time. Not to mention, there's something about operating a natural flame to flex some muscle and show everyone you're the grill boss! On the other hand, there's no comparing the convenience that comes with one-button ignition on a gas grill. You'll be able to fling burgers all evening without missing a beat.
If it still seems like a tough call, contact Louie's Ace Hardware Store or come in and ask one of our friendly staff members for advice. Additionally, browse this month's ads to save on other items while you're there! We are your friendly Dayton & Fallon hardware store, and are here to serve your grilling needs!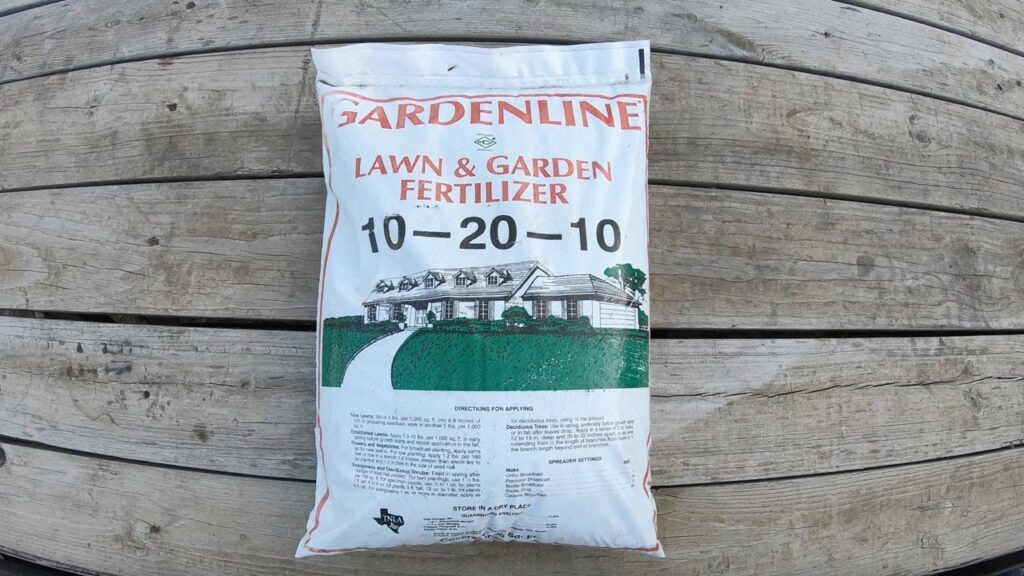 If you're a newbie to lawn fertilizer, then the numbers listed on the bag may seem like a foreign language when heading down an aisle of gardening supplies.These three numbers are known as fertilizer ratios, and by understanding what each number means, you can improve the appearance and longevity of your lawn.
Fertilizer is great for helping strengthen roots and promote new growth year round. Taking care of your lawn is important because the grasses commonly used can purify air and improve overall air quality, in addition to the fact that a nicely manicured lawn is aesthetically pleasing. Grasses are great at absorbing rainfall, preventing erosion, and purifies water for aquifers in the area.
N-P-K and Lawn Care
Each of the three numbers listed on the front of the bag of fertilizer represents nitrogen, phosphorus, and potassium. Together they are known as NPK ratios, and are indicated using their element symbols that you may remember from chemistry class. All three are essential elements in gardening products for growing a beautiful lawn.
 Each one serves a different purpose in ensuring your grass grows green.
Nitrogen (N): An essential element for plant growth, this element ensures your grass is plush and vibrant green. Without enough nitrogen, grass will turn a yellow-green tinge and will hardly grow.

Phosphorous (P): This element stimulates the grass at its roots. By having adequate phosphorus levels you ensure that your grass grows fast and without discoloration.

Potassium (K): A major component in guaranteeing your lawn will withstand the elements. Potassium strengthens each blade of grass to make it more resistant to any potential diseases, like browning or fungus. 
Which Ratio To Choose
NPK ratios apply to all types of fertilizer, but there are certain specifications to follow for lawns and all of the different conditions the lawn may be in.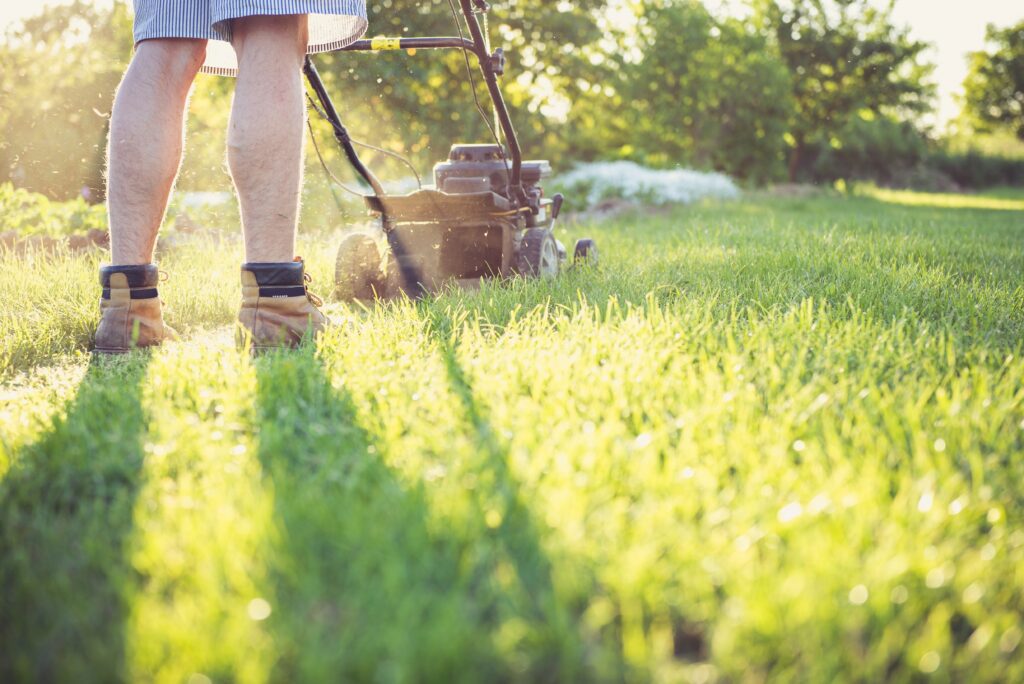 New Lawn:

For a new lawn, it's important that both phosphorus and potassium be the larger percentage of the ratio. New lawns require more attention to the health of their roots, and of course strength in order to grow full and plush. Using ratios like these should be temporary because phosphorus ultimately leads to major environmental issues.

Existing Lawn:

With an existing lawn, the roots are most likely strong and established. Because of this, the phosphorus and potassium levels don't need to be quite as high as those needed for a new lawn. Nitrogen is cheaper in comparison to phosphorus and potassium as well, so fertilizer with this kind of ratio is not only best for your existing lawn care routine, but your wallet as well.

Strained Lawn:

As mentioned before, potassium provides strength to your lawn. In extreme weather, a fertilizer with a high potassium percentage will help it to push through harsh weather conditions. Use a fertilizer with high potassium levels before the peak of summer heat, and winter freeze for best results.
Louie's ACE Products for Lawn Care and Their Benefits
Our gardening experts suggest fertilizer should be put on your lawn two through four times a year.  Resistance from pests, protection for the soil, and preventing pesky weeds are just some of the perks when taking care of your lawn with fertilizer from ACE Hardware. The fertilization process is cost-effective, simple, and environmentally friendly. Because of how low-maintenance lawn care can be, you can spend more time doing plenty of other fun outdoor activities this summer!  
Here's some of our ACE Hardware team's top fertilizer recommendations:
Scotts Turf Builder Crabgrass Preventer Lawn Fertilizer For Multiple Grass Types
https://www.acehardware.com/departments/lawn-and-garden/lawn-care/lawn-fertilizers/7232325
This fertilizer is one of our best selling options because it stops crabgrass at its roots and is safe for use on Bermuda grass. It's a great fertilizer to use in post-winter lawn care routines, and is a trusted formula no matter what climate you live in.
Milorganite Slow Release Nitrogen Lawn Fertilizer for all Grasses:
https://www.acehardware.com/departments/lawn-and-garden/lawn-care/lawn-fertilizers/70555
Milorganite is produced from the nation's oldest and largest recycling efforts. It's fortified with iron for a longer lasting green. The slow-release formula can be used on trees, shrubs, or flowers as well.
Pennington Ultragreen All-Purpose Lawn Fertilizer: 
https://www.acehardware.com/departments/lawn-and-garden/lawn-care/lawn-fertilizers/7002870
A quick greening, long lasting lawn is possible with Pennington and its premium blended fertilizer. With fast acting nitrogen for quick greening in addition to slow release nitrogen at 10.5% for extended feeding up to three months, the blend of fertilizer includes a boost of 5% iron.
Find the Best Gardening Products at Louie's ACE Home Center
At ACE Hardware, you can be assured that our hardware and garden supplies are top notch and in stock. With plenty of fertilizer choices for every budget, lawn, and gardening style, you can't go wrong with keeping your lawn healthy and happy.
Be sure to visit Louie's ACE Home Center for all your lawn care questions and gardening supplies!
Spring is finally here which means we're about to experience warm weather and a lot of sunlight. This is the time when flowers and plants are coming into full bloom and life is starting anew. However, it does take a bit of work to get your garden going again after a long, cold winter and it's not too late to plant a beautiful garden you can enjoy. All you need are your gardening products, a good area to plant, and some tender loving care. 
Make this spring and summer beautiful with an array of different plants and greenery that are easy to care for when you get help from Louie's ACE Hardware store! Take a look below at some of the gardening supplies you'll need to keep your lawn and garden in tip-top shape.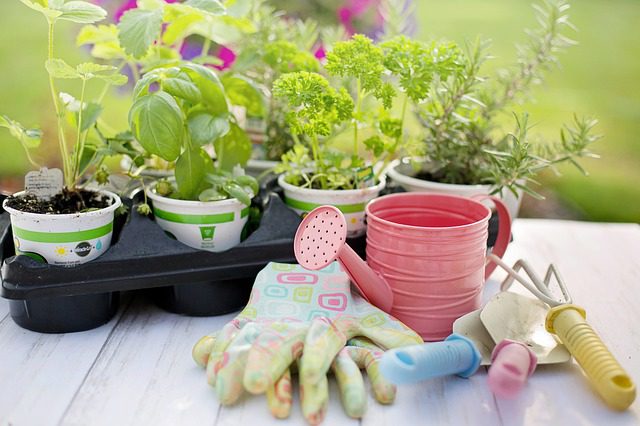 Must-Have Gardening Products 
Having quality gardening supplies will make caring for your yard much easier and more effective. If you have the right materials you will be able to go much further in your hobby. Some of the basic tools and products you might need include a spade, rake, garden knife, pruners, and shovel. These are just a few of the basic essentials you'll need but you might consider purchasing other gardening products to make life even easier. Some of the additional tools or gardening products you may want to include in your collection are:
Padded Kneeler 
Padded kneelers are used to provide protection for your knees when working on the ground. There are a few options regarding these products such as a kneeler that turns into a little bench you can sit at or memory foam mats. 
3-Way Meter
The 3-way meter will become your saving grace when it comes to diagnosing problems within your garden. This invention tells you exactly everything you need to know about your plants and allows you to quickly fix anything that might be bad for your garden. You'll get feedback on PH levels, light intensity, and soil moisture. 
Drip Kit 
A garden drip kit is crucial for the busy or forgetful homeowner who doesn't always stay current with the watering schedule. If you don't feel like going out every day to water your plants or don't always have the time, having a drip kit is for you. 
Chemical-Free Weeder
Sometimes it is easier not to get down and dirty, which is where this invention comes in handy. With a chemical-free weeder, all you have to do is spike the ground where the weed is and pull it out. Not only is this better for you and the environment, but it's super simple and quick. 
Tool Belt
Do you struggle to carry all of your garden supplies while working in the yard? You're not alone, which is why there's the tool belt. Easily tote around your gardening tools with a tool belt you can simply clip around your waist. 

Fertilizer, Soil, and Weed Control
Some of the most important gardening products you'll need are fertilizer, soil, and weed control. Having the proper gardening tools to prepare the earth for new life is important, but so is the environment in which they live. Fertilizer is used to provide nourishment and nutrients to your plants while gardening soil is used to ensure your plants have a fresh bed to lay in. And weed control will prevent encroaching and unwanted plants from taking over the garden area.  
Tips For Starting a Garden 
Now that you know what type of gardening products you'll need, here are a few tips to get you on your way. To start, you'll want to stop by the ACE hardware store to pick up all of the tools and materials you need. Then, plan the layout of your garden along with the plants you want to include. Here's how you can start your garden this spring:
Step 1
First, find the perfect location to set up your garden. Decide if you want a regular yard garden or if you want a raised bed garden. This is important because there are different soils for each type. Also, make sure that the site you decide on gets plenty of sun and water. Just like us, plants need these things to survive and grow beautifully. 
Step 2
You'll also want to make sure you understand what plants will work for the climate you are living in. Better to not waste your time and energy on a plant that won't grow where you live. The USDA provides a plant hardiness zone map that will help you determine which plants are most likely to grow and thrive in your area. 
Step 3
Now that you have your gardening tools, have chosen the plants you want to feature in your garden, and have a layout of what the area is going to look like, you're ready to build the garden bed. You'll need proper soil and some mulch to complete this. Many consider using raised garden beds because they offer a wide variety of benefits that lowered beds do not. 
Step 4
Plant your seeds or seedlings very carefully as they can be quite delicate. After your seeds have been planted, you're ready to start caring for your new garden. Be sure to keep the soil moist, but not soggy. Plants love water, but even too much of a good thing can have poor results. 
Step 5 
Use your gardening tools and products to maintain your garden throughout the spring and summer! Gardening requires a lot of work and a lot of love, so be sure to tend to your garden as needed! 

Stop By Your Local ACE Hardware Store
We hope these gardening tips were helpful for you! If you're in need of any gardening products, be sure to check out Louie's ACE Hardware store for more tools and supplies. We also offer ACE hardware rentals for your lawn care needs such as batchers, aerators, high-weed mowers, and weed whackers. Give us a call today for some of our expert spring gardening tips or to learn more about the gardening products we offer!
While it's too cold to actually start gardening in winter, this is the perfect time to start planning for your spring garden. And of course you could simply buy seeds, soil, and other gardening tools right before you decide it's time to plant. However, planning for your spring garden in the winter will help you create the best garden you've ever had. You'll be better prepared, better equipped, and more confident in your gardening abilities. So, check out some of these helpful tips for planning your spring garden in the middle of winter.  

During Winter, Start Preparing for Your Spring Garden
To get the most beautiful garden, you should start preparing yourself and your yard during the winter months. Start by assessing the weather you've had this past winter. Was it colder than normal? Did it snow more than it typically does in your area? Is it more mild than usual? All of these things may affect the longevity of your plants life and should be dealt with before you start gardening. If it's especially cold this winter, you'll need to take extra precautions to protect your plants from freezing temperatures. 
Also be sure to assess the area you intend to plant your garden. Look for any damage to your yard that may need to be fixed before you start digging your gardening tools into the ground.
Order Seed Catalogs and Get Your Gardening Tools
Gathering all of your materials, such as seed catalogs and gardening tools, will help get you excited about your future garden. Since it's still too cold out to begin planting right away, having the tools you need before hand are a good way to start the process. Also keep in mind that seed catalogs provide a great advantage to gardeners. Using seed catalogs to find the plants you'll use in your garden will usually ensure that you're getting high-quality seeds. And don't forget to stop by Louie's ACE Home Center for all of your gardening tools! We have a great selection to choose from and our friendly staff is always happy to help our customers find the right tools for their projects.
Consider Using Cold Frames
Cold frames are very popular in areas, such as Reno, that experience severe cold weather. They're transparent-roofed enclosures that are built low to the ground and help protect plants from excessive cold or wet weather. The transparent roof allows sunlight to enter while also effectively trapping in heat. The roofs can be taken on and off and are perfect for controlling temperatures and climate that your plant will have to endure. Essentially cold frames help the gardener extend their growing season.
Perform a Seed Germination Test
A seed germination test will help you determine if the seeds you're using for your garden will produce thriving, beautiful flowers and plants or not. To do this, start by taking a few seeds from the package and planting them in small pots. Next, place those pots in conditions that will most likely make your seeds germinate. Lastly, watch them as they grow to determine whether or not they grow healthy sprouts.
Check Your Grow Zone and Pick Your Plants 
After all of the prep-work you've completed, you're finally ready to start planning your garden and picking out your plants! This is easily the most fun part of the preparation process and will help to bring your garden to life - literally. Be sure to check the grow zone of the area you live in. This will help you determine which plants will do better in the type of living condition they'll be in. This tool will help your garden thrive, and prevents you from having to buy more seeds and other gardening materials later on.
Connect with Louie's Home Center to Get Your Gardening Tools!
At Louie's Home Center, we have a wide variety of gardening tools available. From soil and fertilizer, to shovels and rakes, we have just about everything you need to get the garden of your dreams. Our knowledgeable staff is always willing to guide you in the right direction when you come into visit. Connect with us today!
With the spring season in full bloom, gardening is becoming a common past time. Even more so for those who are self-isolating at home and want a beautiful garden to enjoy while they wait out the lockdown. While gardening can be fun and relaxing, not having the proper tools and materials can make the process less pleasant and even difficult or frustrating. In order to have a successful, peaceful gardening experience, be sure to get proper hardware and garden supplies to help you out. Take a look below at some of the gardening products every gardener should own, and come get yours from Louie's ACE Home Center!
Garden Footwear and Clothing
One of the most essential gardening tools you'll use over and over again is gloves. Proper gardening gloves are usually made from leather or synthetic material such as nitrile. These gloves are durable and thick, and are designed to prevent thorns or sharp stems from causing injuries to your hands. So, you can see just how important gloves are when it comes to gardening. And remember, the type of gardening you're doing, such as pruning or planting, will help you determine which gloves will work best for your project. Fortunately, our friendly staff is always happy to help you make the best choice. 
Another product that avid gardeners swear by are clog/waterproof shoes. Clogs are quite common because they are easy to slip on and off, and are quite smooth, making them easy to clean. However, any waterproof shoe will be beneficial to someone working away in the garden. Beware, as you're gardening your shoes are going to get wet and dirty, regardless of how hard you try to avoid it. So, be sure to wear proper footwear to prevent ruining a good pair of shoes.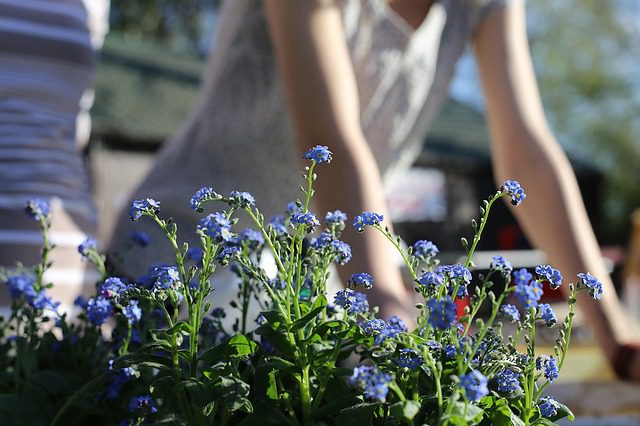 Garden Seats and Kneelers
If you plan on gardening often and in rough terrain, then a garden seat or garden kneeler could save your body a lot of aches and pains. Kneeling on hard surfaces or in dirt or rocks can take a heavy toll on your knees and other parts of your body. And continuously exposing your body to this sort of pain can have serious consequences later in life. Luckily, garden seats and kneelers are there to prevent such problems. They provide an adequately cushioned spot for you to rest your knees or bottom on so that you don't have to feel the repercussions later. 
Garden Tools
Gardening usually requires a delicate touch and careful hands. Remember, your plants are living things and they need to be handled with proper care. Unlike your typical shovels and rakes which are often too large to use in a garden, ACE hardware garden hand tools are made much smaller and with a more specific purpose in mind. Any gardener should be equipped with the following hand tools:
Cultivator - used to aerate and mix soil 

Trowel - a pointed, scoop-shaped tool (looks like a small hand shovel) used to break up the earth and to dig small holes

Fork -  used to break-up, loosen, lift and turn-over soil

Pruners - used to trim back plants (very sharp scissor-like tool)
Some other gardening tools that you must have are a wheelbarrow for transferring dirt and other debris, and a gardening tool belt or supply cart. A supply cart helps keep all your gardening tools organized and out of the elements for better storage and easy clean-up.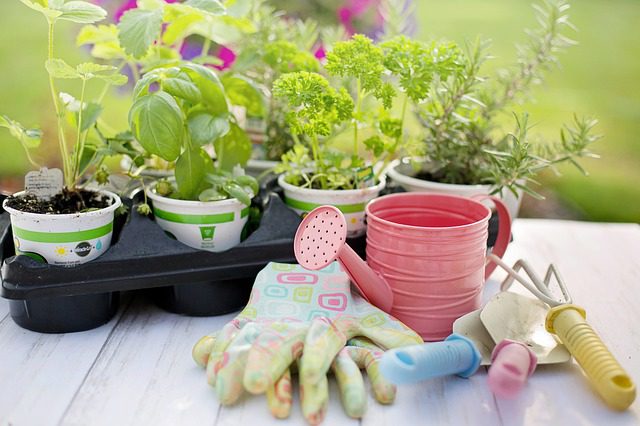 Planting Accessories
Some planting accessories such as edging, mulch and markers are crucial to a successful garden. Edging helps keep mulch and plants in one secluded area and helps prevent overgrowth and weeds from penetrating your garden. Also, edging can help give your garden and your yard a clean, polished look. Mulch is used to cover the soil of your garden and acts as a protective layer that keeps soil cool, moist and unharmed by weeds and pests. Also, mulch can be used to make your garden look more appealing and some mulches even give vital nutrients to the soil underneath. Lastly, consider using markers in your garden to label all the different plants and to keep track of their growing habits and needs. The markers we're talking about are stakes you put in the ground that have a sign on the top which you can use to write down your plant information on. 
Seeds and Plants
Gardening would be nothing without the plants, so be sure to stock up on seeds and any plants that you may want to plant into the ground! Often, seeds and plants are separated into two groups; annual and perennial. Annual plants need to be planted annually, meaning with each new season, you're going to need to replant the same plants if you want them back in your garden. Perennials, however, only need to be planted once and the plants will regrow on their own in the next season. So, be sure you know the difference between annual and perennial plants, and get the ones that will work best for you!
Watering and Irrigation Supplies
And lastly, be sure to gather an adequate amount of watering and irrigation supplies. Plants need water in order to grow and live, but too much water can be problematic as well. Watering hoses and nozzles with different spray settings are always recommended, but be sure to give your plants the necessary irrigation required to keep them healthy and thriving.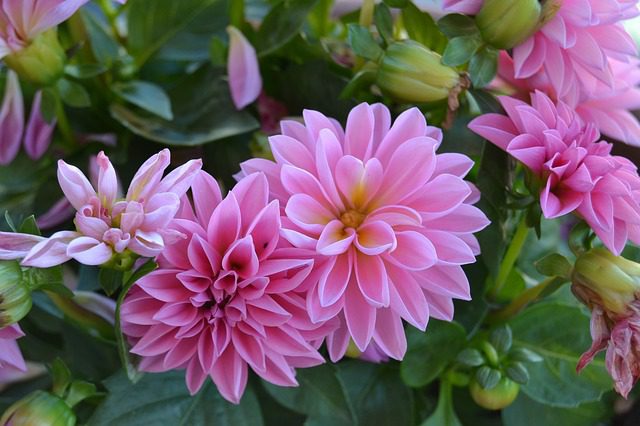 Get Your Garden Supplies from Louie's Home Center
If you're getting ready to spruce up your garden but need some supplies to get you started, head on over to Louie's ACE Home Center! As Fallon's hardware store specialists, we're confident in our products and our ability to guide you through your next DIY or home project. So, take a look at some of our garden supplies, or connect with us to get some advice or help with your next project!
Imagine spring cookouts, breezy air, and a lush, green lawn to enjoy it all on. In Fallon, Nevada, keeping a nice lawn can take a lot of work. Unlike other climates, it takes the use of sprinklers and regular upkeep to keep your grass bright and vibrant. With that comes regular maintenance, especially after the winter season.  Luckily, at Louie's Ace Hardware, we have all of the lawn care hardware rentals that you need to have the yard that you've been dreaming of.
Thatching
After the long winter, thatch can build up and prevent your grass from looking its best. When the dead grass that gets stuck between living grass and the soil is not able to receive proper air, water, and nutrients, your lawn can look less than stellar. At Louie's Ace Hardware, we carry all the lawn care hardware rentals you need to remove thatch and restore your lawn to its prime.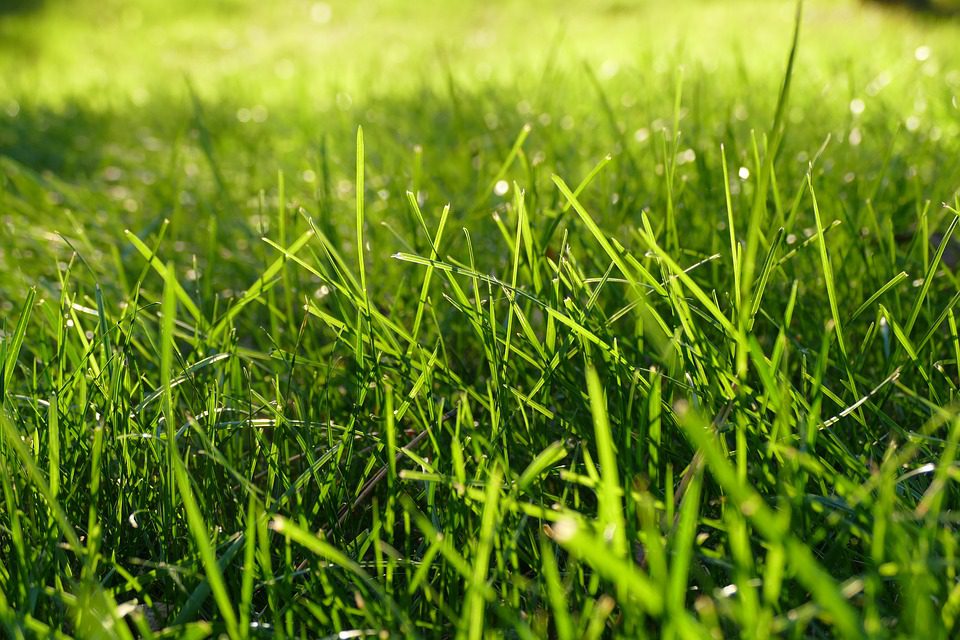 Aerating
It's that time of the year again! Time to aerate your lawn to allow air, water, and nutrients to get to get to the grass roots. If you're lawn is looking dead and colorless, this is a great way to alleviate soil compaction. In dryer climates like Nevada, aerating can save your lawn. Stop by our hardware rentals department for all the equipment you need to get your lawn looking in tip-top shape!
Rototiller
Wedding or digging a garden by hand can be tedious and time consuming. That's where a rototiller comes in hand. These handy tools can make gardening a breeze. We carry them as a rental item, so that you can have the added convenience without the pressure to store them throughout the year.
Lawn Roller
A lawn roller can be great for erasing damage caused to your lawn throughout the winter. You can flatten ant and mole hills quickly, and make your lawn look flawless.
There's nothing that says spring more than a lush lawn. So what are you waiting for? Stop by to check out our ACE hardware rentals you may need for your lawn and garden this season. We make lawn care and other hardware rentals easy and affordable, and our knowledgeable and friendly staff are ready to assist you. Want to inquire about our hardware rentals? Give us a call. We hope to see you soon!
A beautiful, verdant lawn is the focal point for many gardens. Images of lush expanses of cool grass often feature in gardening magazines. However, maintaining a lawn to be proud of is significantly harder to do in northern Nevada's desert climate.
Never fear though, it is possible! We've put together a list of handy hints about how to keep your lawn looking lovely throughout the summer months. Louie's Home Center offers ace hardware rentals such as batchers, aerators, high-weed mowers, and weed whackers for lawn care.
Know The Best Time To Water
This handy leaflet recommends watering at night or during the cool morning hours to minimize evaporation. It's best to avoid the peak water consumption hours of 4 - 9 p.m.
But how often should you water? This depends on the weather, the soil and the turf type. However, a good rule of thumb is not to water more than once every three days during the summer. This will encourage your lawn to develop a deep root system. A long soak two to three times a week is definitely better than a short, daily soak- that will just create a shallow root system.
To figure out how much to water, you can check out www.wateruseitwisely.com for a helpful guide.
2. Make Your Water Count
Water is a precious resource, and too often around Reno we see people's sprinklers watering everything but their lawn! Invest in a decent adjustable sprinkler that suits your lawn shape and size. This will save you money and ensure that the water is being directed where it's needed.
3. Let Your Lawn Breathe
Did you know that lawns need oxygen as well as water? It's important to keep them aerated, which lets air circulate and prevents roots from getting compacted. It also makes your lawn much more efficient at absorbing that precious water!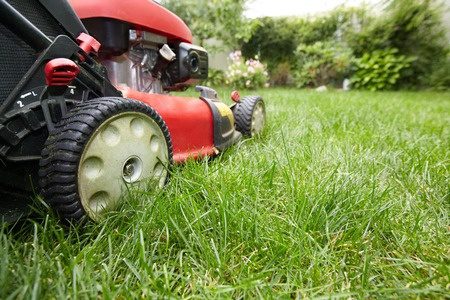 It's best to aerate the day after you've watered, so the ground is a little softer. This page recommends pushing a garden fork into the ground at about six inch intervals. However if you're lucky enough to have a large lawn, it's probably best to hire an aeration machine.
4. Feed Your Hungry Lawn
Regular feeding with a good fertilizer is essential for proper growth and a good green color. However be careful- an over-fertilized lawn will require more water and more frequent mowing. More is not necessarily better, so be sure to carefully follow the packet instructions!
The Desert Lawn Care Guide recommends using slow release fertilizers, as they release nutrients more efficiently and can be applied less frequently. It's best to fertilize in the early morning or evening, then water thoroughly.
5. Mow At The Right Height
Proper mowing is crucial to maintain a healthy lawn, but don't overdo it! A lawn cut too short requires more water. We recommend raising the cutting height of your lawnmower during summer to keep your lawn looking its best. That way, the grass won't dry out as quickly in the hot sun and the longer blades of grass will better protect the roots.
Of course, a top quality mower is really important too. The Craftsman 6.75 Torque Rear Bag Push Mower is a real deal at $239.99 instore. With five point height adjusters with 1.1″-3.4″ range, it's the perfect option to ensure you're mowing at the right height.
6. Accessorise Your Lawn
After you've gone to all that trouble of ensuring your lawn is healthy and beautiful, you're going to want to show it off! The Catalina six piece resin wicker bar garden furniture set with umbrella will look beautiful in your garden, and will provide a lovely shady spot from where to admire all your hard work. What's more, it's currently on special at $299.99- that's $100 off!
You could also create some beautifully ambient evening lighting for summer nights in the garden, by placing tea lights in Mason Jars. We have them available in packs of twelve for just $12.99.
So there you have it: our top tips for keeping your lawn looking lovely through the Nevada summer. Why not try taking before and after pictures of your lawn so you can compare the difference? And if you have any lawn tips of your own, we'd love to hear them. Be sure to check out Louie's Home Center for all of our lawn care ACE hardware rentals. Happy gardening!