As the days get longer and the temperatures start to rise, we know that spring is here to stay. And with Spring comes the traditional ritual of spring cleaning. At Louie's Ace Home Center in Fallon and Dayton, NV, we have everything you need to make your spring maintenance efficient, effective, and even enjoyable. Here's your ultimate spring cleaning checklist, along with some top product recommendations from our store.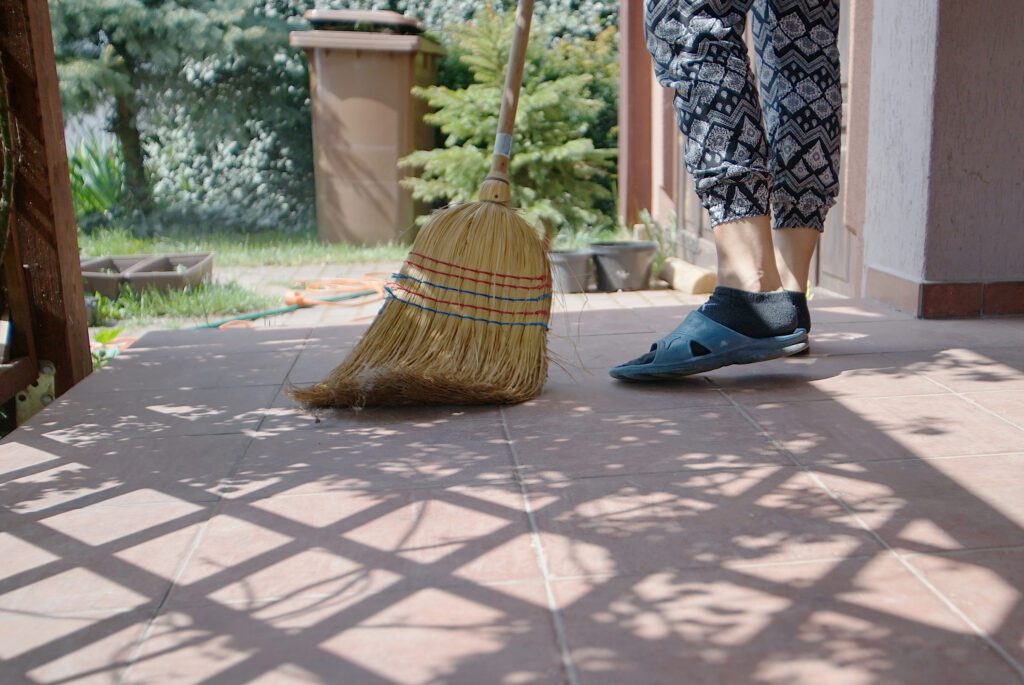 Kitchen Cleaning The kitchen is often the hub of a home, and it's a great place to start your spring cleaning. Start by deep cleaning your appliances. We recommend Simple Green All-Purpose Cleaner, a non-toxic and biodegradable formula that can be used to clean your oven, microwave, and refrigerator. Don't forget to clear out and wipe down all your cabinets, and use Shelf Liner to keep them clean and organized.
Bathroom Deep Clean Next, move onto the bathrooms. Scrub the tiles with a Grout Brush and a reliable cleaner like CLR Bath & Kitchen Cleaner. Don't forget to clean the inside of your cabinets and replace any old or worn-out bath mats or shower curtains.
Living Room Refresh The living room is where you relax, so it's essential to make it a clean and comfortable space. Dust all surfaces with a Microfiber Duster, vacuum the carpets and upholstery, and use a Glass Cleaner like Windex for your windows and mirrors.
Bedroom Revamp In the bedrooms, wash all bedding and curtains, dust all surfaces, and consider using Vacuum Storage Bags for out-of-season clothes. This is also the perfect time to declutter your wardrobe.
Garage Organization Spring cleaning isn't just for the inside of your home. Organize your garage with our selection of Storage Solutions, and don't forget to properly store any hazardous materials.
Outdoor Cleanup Take advantage of the spring weather to clean your outdoor spaces. Use a Pressure Washer to clean your siding, deck, or driveway. Also, consider resealing your deck with Thompson's WaterSeal to protect it from the elements.
Garden Prep Lastly, prepare your garden for spring planting. Check out our range of Gardening Tools, and consider using a Compost Bin to create nutrient-rich soil for your plants.
Here are a few more tips to make your spring cleaning efficient and stress-free:
Create a Schedule: Break down your tasks by room and spread them out over a few weeks to make it more manageable.
Involve the Family: Make spring cleaning a family affair. Assign tasks to each family member based on their age and ability.
Declutter: Spring cleaning is the perfect time to declutter. Donate, sell, or recycle items that you no longer need.
At Louie's Ace Home Center, we're committed to making your spring maintenance as smooth as possible. Whether you're looking for cleaning supplies, organization solutions, or gardening tools, we have it all. Visit us in Fallon or Dayton, NV today for expert advice and quality products for your spring cleaning needs.
Remember, a good spring clean can leave your home feeling fresh, welcoming, and ready for the year ahead. So, roll up your sleeves, get your supplies from Louie's Ace Home Center, and let's welcome Spring with a clean and organized home!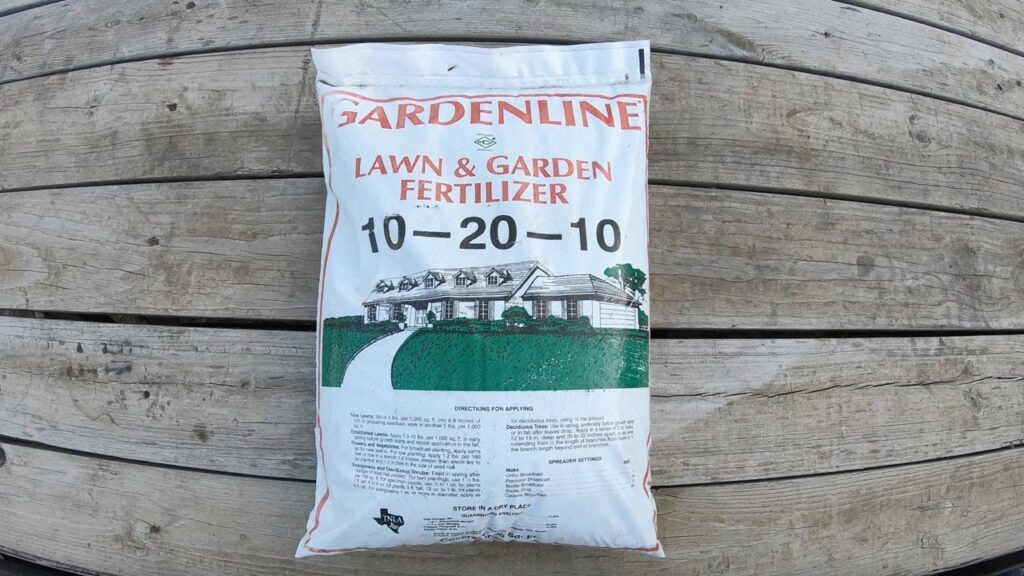 If you're a newbie to lawn fertilizer, then the numbers listed on the bag may seem like a foreign language when heading down an aisle of gardening supplies.These three numbers are known as fertilizer ratios, and by understanding what each number means, you can improve the appearance and longevity of your lawn.
Fertilizer is great for helping strengthen roots and promote new growth year round. Taking care of your lawn is important because the grasses commonly used can purify air and improve overall air quality, in addition to the fact that a nicely manicured lawn is aesthetically pleasing. Grasses are great at absorbing rainfall, preventing erosion, and purifies water for aquifers in the area.
N-P-K and Lawn Care
Each of the three numbers listed on the front of the bag of fertilizer represents nitrogen, phosphorus, and potassium. Together they are known as NPK ratios, and are indicated using their element symbols that you may remember from chemistry class. All three are essential elements in gardening products for growing a beautiful lawn.
 Each one serves a different purpose in ensuring your grass grows green.
Nitrogen (N): An essential element for plant growth, this element ensures your grass is plush and vibrant green. Without enough nitrogen, grass will turn a yellow-green tinge and will hardly grow.

Phosphorous (P): This element stimulates the grass at its roots. By having adequate phosphorus levels you ensure that your grass grows fast and without discoloration.

Potassium (K): A major component in guaranteeing your lawn will withstand the elements. Potassium strengthens each blade of grass to make it more resistant to any potential diseases, like browning or fungus. 
Which Ratio To Choose
NPK ratios apply to all types of fertilizer, but there are certain specifications to follow for lawns and all of the different conditions the lawn may be in.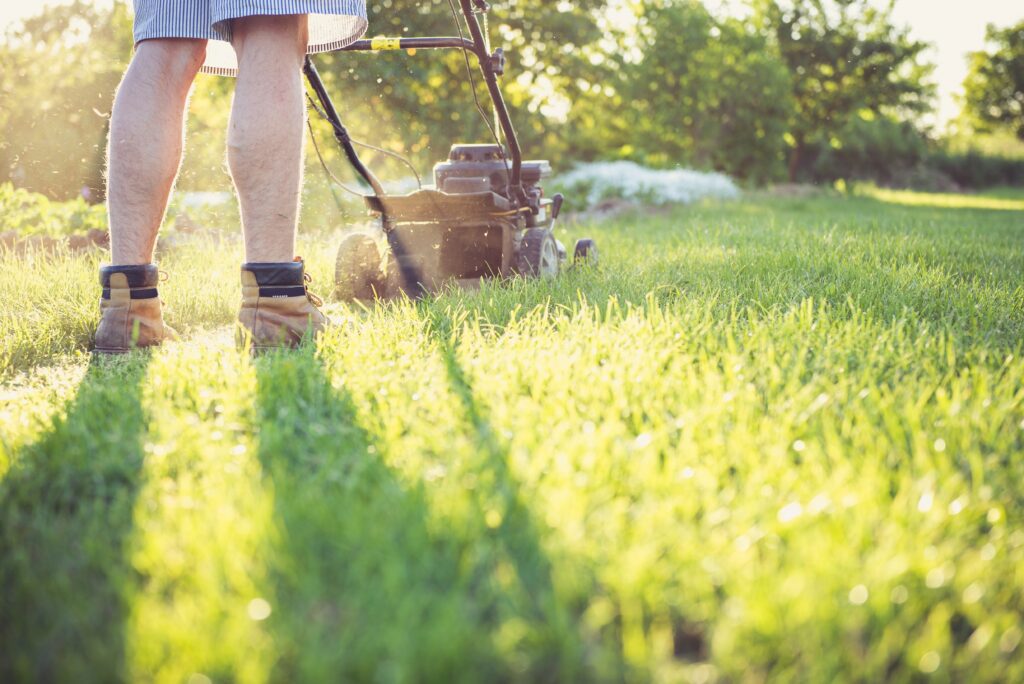 New Lawn:

For a new lawn, it's important that both phosphorus and potassium be the larger percentage of the ratio. New lawns require more attention to the health of their roots, and of course strength in order to grow full and plush. Using ratios like these should be temporary because phosphorus ultimately leads to major environmental issues.

Existing Lawn:

With an existing lawn, the roots are most likely strong and established. Because of this, the phosphorus and potassium levels don't need to be quite as high as those needed for a new lawn. Nitrogen is cheaper in comparison to phosphorus and potassium as well, so fertilizer with this kind of ratio is not only best for your existing lawn care routine, but your wallet as well.

Strained Lawn:

As mentioned before, potassium provides strength to your lawn. In extreme weather, a fertilizer with a high potassium percentage will help it to push through harsh weather conditions. Use a fertilizer with high potassium levels before the peak of summer heat, and winter freeze for best results.
Louie's ACE Products for Lawn Care and Their Benefits
Our gardening experts suggest fertilizer should be put on your lawn two through four times a year.  Resistance from pests, protection for the soil, and preventing pesky weeds are just some of the perks when taking care of your lawn with fertilizer from ACE Hardware. The fertilization process is cost-effective, simple, and environmentally friendly. Because of how low-maintenance lawn care can be, you can spend more time doing plenty of other fun outdoor activities this summer!  
Here's some of our ACE Hardware team's top fertilizer recommendations:
Scotts Turf Builder Crabgrass Preventer Lawn Fertilizer For Multiple Grass Types
https://www.acehardware.com/departments/lawn-and-garden/lawn-care/lawn-fertilizers/7232325
This fertilizer is one of our best selling options because it stops crabgrass at its roots and is safe for use on Bermuda grass. It's a great fertilizer to use in post-winter lawn care routines, and is a trusted formula no matter what climate you live in.
Milorganite Slow Release Nitrogen Lawn Fertilizer for all Grasses:
https://www.acehardware.com/departments/lawn-and-garden/lawn-care/lawn-fertilizers/70555
Milorganite is produced from the nation's oldest and largest recycling efforts. It's fortified with iron for a longer lasting green. The slow-release formula can be used on trees, shrubs, or flowers as well.
Pennington Ultragreen All-Purpose Lawn Fertilizer: 
https://www.acehardware.com/departments/lawn-and-garden/lawn-care/lawn-fertilizers/7002870
A quick greening, long lasting lawn is possible with Pennington and its premium blended fertilizer. With fast acting nitrogen for quick greening in addition to slow release nitrogen at 10.5% for extended feeding up to three months, the blend of fertilizer includes a boost of 5% iron.
Find the Best Gardening Products at Louie's ACE Home Center
At ACE Hardware, you can be assured that our hardware and garden supplies are top notch and in stock. With plenty of fertilizer choices for every budget, lawn, and gardening style, you can't go wrong with keeping your lawn healthy and happy.
Be sure to visit Louie's ACE Home Center for all your lawn care questions and gardening supplies!
Spring is finally here which means we're about to experience warm weather and a lot of sunlight. This is the time when flowers and plants are coming into full bloom and life is starting anew. However, it does take a bit of work to get your garden going again after a long, cold winter and it's not too late to plant a beautiful garden you can enjoy. All you need are your gardening products, a good area to plant, and some tender loving care. 
Make this spring and summer beautiful with an array of different plants and greenery that are easy to care for when you get help from Louie's ACE Hardware store! Take a look below at some of the gardening supplies you'll need to keep your lawn and garden in tip-top shape.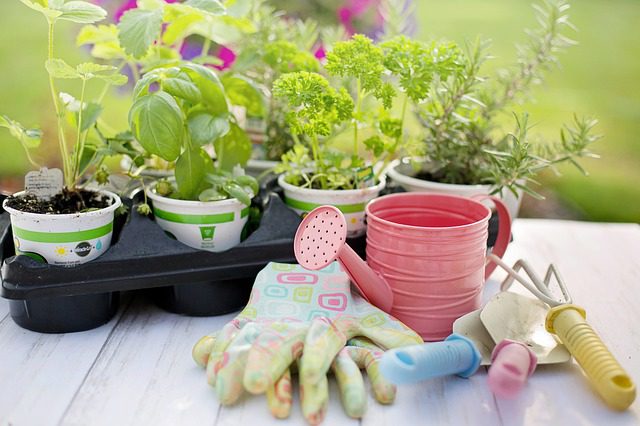 Must-Have Gardening Products 
Having quality gardening supplies will make caring for your yard much easier and more effective. If you have the right materials you will be able to go much further in your hobby. Some of the basic tools and products you might need include a spade, rake, garden knife, pruners, and shovel. These are just a few of the basic essentials you'll need but you might consider purchasing other gardening products to make life even easier. Some of the additional tools or gardening products you may want to include in your collection are:
Padded Kneeler 
Padded kneelers are used to provide protection for your knees when working on the ground. There are a few options regarding these products such as a kneeler that turns into a little bench you can sit at or memory foam mats. 
3-Way Meter
The 3-way meter will become your saving grace when it comes to diagnosing problems within your garden. This invention tells you exactly everything you need to know about your plants and allows you to quickly fix anything that might be bad for your garden. You'll get feedback on PH levels, light intensity, and soil moisture. 
Drip Kit 
A garden drip kit is crucial for the busy or forgetful homeowner who doesn't always stay current with the watering schedule. If you don't feel like going out every day to water your plants or don't always have the time, having a drip kit is for you. 
Chemical-Free Weeder
Sometimes it is easier not to get down and dirty, which is where this invention comes in handy. With a chemical-free weeder, all you have to do is spike the ground where the weed is and pull it out. Not only is this better for you and the environment, but it's super simple and quick. 
Tool Belt
Do you struggle to carry all of your garden supplies while working in the yard? You're not alone, which is why there's the tool belt. Easily tote around your gardening tools with a tool belt you can simply clip around your waist. 

Fertilizer, Soil, and Weed Control
Some of the most important gardening products you'll need are fertilizer, soil, and weed control. Having the proper gardening tools to prepare the earth for new life is important, but so is the environment in which they live. Fertilizer is used to provide nourishment and nutrients to your plants while gardening soil is used to ensure your plants have a fresh bed to lay in. And weed control will prevent encroaching and unwanted plants from taking over the garden area.  
Tips For Starting a Garden 
Now that you know what type of gardening products you'll need, here are a few tips to get you on your way. To start, you'll want to stop by the ACE hardware store to pick up all of the tools and materials you need. Then, plan the layout of your garden along with the plants you want to include. Here's how you can start your garden this spring:
Step 1
First, find the perfect location to set up your garden. Decide if you want a regular yard garden or if you want a raised bed garden. This is important because there are different soils for each type. Also, make sure that the site you decide on gets plenty of sun and water. Just like us, plants need these things to survive and grow beautifully. 
Step 2
You'll also want to make sure you understand what plants will work for the climate you are living in. Better to not waste your time and energy on a plant that won't grow where you live. The USDA provides a plant hardiness zone map that will help you determine which plants are most likely to grow and thrive in your area. 
Step 3
Now that you have your gardening tools, have chosen the plants you want to feature in your garden, and have a layout of what the area is going to look like, you're ready to build the garden bed. You'll need proper soil and some mulch to complete this. Many consider using raised garden beds because they offer a wide variety of benefits that lowered beds do not. 
Step 4
Plant your seeds or seedlings very carefully as they can be quite delicate. After your seeds have been planted, you're ready to start caring for your new garden. Be sure to keep the soil moist, but not soggy. Plants love water, but even too much of a good thing can have poor results. 
Step 5 
Use your gardening tools and products to maintain your garden throughout the spring and summer! Gardening requires a lot of work and a lot of love, so be sure to tend to your garden as needed! 

Stop By Your Local ACE Hardware Store
We hope these gardening tips were helpful for you! If you're in need of any gardening products, be sure to check out Louie's ACE Hardware store for more tools and supplies. We also offer ACE hardware rentals for your lawn care needs such as batchers, aerators, high-weed mowers, and weed whackers. Give us a call today for some of our expert spring gardening tips or to learn more about the gardening products we offer!
Are your kitchen cabinets outdated or in need of sprucing up? Keeping up with all the new kitchen trends of the year can be difficult and expensive. That's why we've come up with these helpful tips for updating kitchen cabinets in your home. 
Revamping your kitchen cabinets with a few small changes and a little elbow grease will help keep costs low and will give you a new look tailored to fit you. It's easier than you think to get the kitchen you've always wanted. 

Remove Those Cabinet Doors
For closed off kitchens that feel a little cramped, you might want to consider removing your cabinet doors. Switching to an open shelving layout will really open up your entire kitchen making it seem bigger. This is also a very easy process and can be accomplished with your typical household tools.
Install Roll Out Shelving
If you're updating kitchen cabinets in your home, do yourself a big favor and add roll out shelving. This built in feature will help with the functionality of your kitchen. Roll out shelves make searching for tupperware, pots, and whatever else you may have stored away, much easier. And maneuvering through your kitchen will be a breeze with these added shelves from The Container Store.
Paint Goes A Long Way
Adding a layer of paint to your kitchen cabinets can change the entire look of your kitchen, and it's super simple to do. You can be as creative as you'd like with paint and it will really add some personality to your kitchen.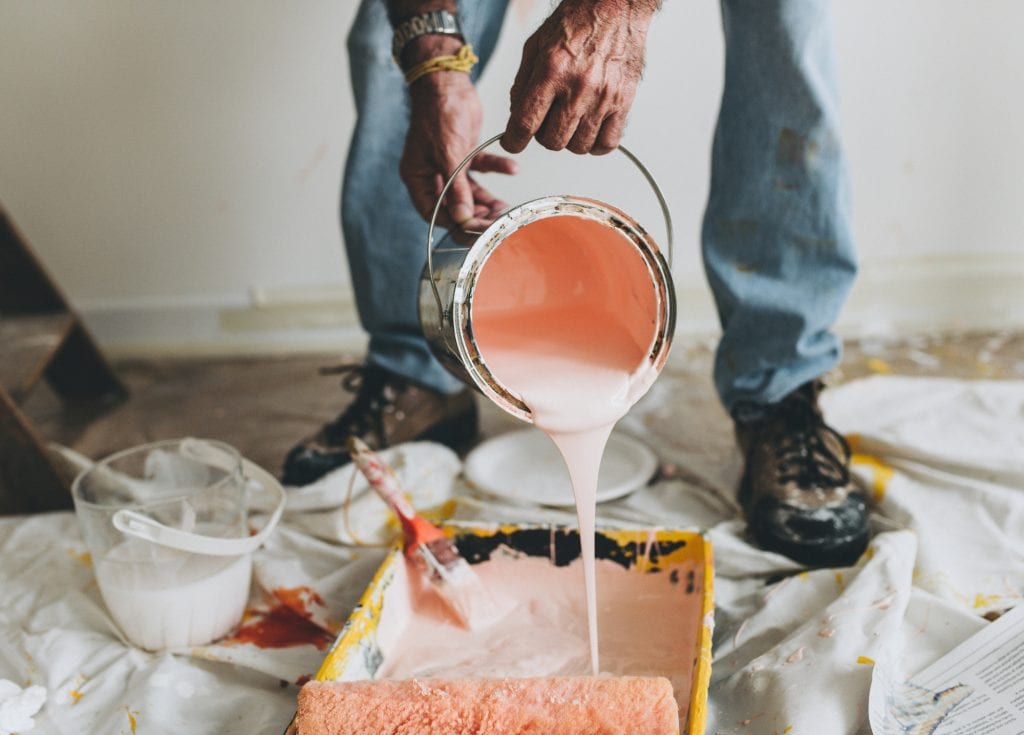 White will help make your kitchen feel bigger and less crowded. Bright colors can add a personal touch and make your kitchen feel more fun. And keep in mind that you don't have to stick with just one color either. Paint is a simple way to enhance your existing cabinets, without breaking the bank.
Keep in mind the type of paint you use for painting your cabinets. It's best to avoid matte finishes that will be difficult to clean up. We recommend using a semi-gloss, gloss, or satin finish because they're easy to clean and the enamel is more durable. 
Enhance Your Lighting
Adding task lighting or uplighting can really enhance the functionality of your kitchen. Sometimes the overhead light doesn't give you sufficient illumination, leaving you to work in dark conditions. Under-cabinet task lighting is practical and will not only help you focus on what's directly in front of you, but it can help light up the entire room. And you can even add a light dimmer to adjust the brightness based on your needs. 
Add Storage To The Backside Of Cabinets
When updating kitchen cabinets in your home, keep in mind that the backside of cabinet doors are full of potential. They're perfect for adding extra storage to your cabinets without all the clutter. And if you're limited on space, this is even more essential to have in your kitchen. 
The Container Store offers over-the-door lid holders and baskets to store pot lids and other items such as soap, sponges, or even bakeware. Along with the lid holders and baskets, you can add small shelves to the back for hiding spices. Utilizing the backside of your cabinets will alleviate your space saving problems with little effort to you.
Replace Door Fronts With Glass or Chicken Wire
If you're wanting to change up your cabinet doors but don't want to spend money buying new ones, try replacing the door fronts with something innovative and different. Adding glass or chicken wire to your cabinets will give you a new look without the cost of purchasing new cabinet doors. They also add personality to your kitchen and you can use colorful dishes to decorate with.  
Change Out Those Dated Knobs/Handles
Replacing old knobs and handles is a simple change, but it can really make your kitchen more appealing. Comfortable and easy to use handles or knobs will make your kitchen more practical for you. And, they can enhance the look of your cabinet doors. You can choose between round knobs, decorative knobs, long handles, shorter handles. The possibilities really are endless, and this is a very easy change to make. 
Add Adhesive Backing
Peel-and-stick adhesive wallpaper is cheap and easy to apply. Adding this to the back of your cabinets can really give a fun flair to your cabinets that is unique to your kitchen. And you can buy them in just about any color and any pattern you could imagine. 
Let The Experts At Louie's ACE Home Center Help
If you're in the process of updating kitchen cabinets in your home, stop by Louie's Ace Hardware for some help. Our friendly and knowledgeable staff can assist you with products or tools that may make your cabinet renovation much easier. If you have a question about our products, don't hesitate to give us a call at 775.423.7008! Connect with Louie's Ace Home Center today.
After the summer fun is done and the last camping day of fall has passed, it's time to start thinking about winterizing your RV. Winterizing your RV may seem like a daunting task. But at Louie's Ace Home Center, we have everything you need to get the job done. If you are staying in your RV, you are going to want to keep your water lines functional. Be sure to wrap your lines with foil and open your faucets slightly if you are planning to stay in the RV. If you are storing it, follow these simple steps to winterize your RV.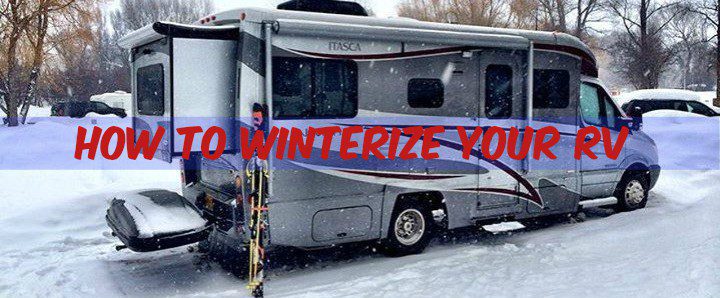 Mind the water lines: You will need to drain and dry your water lines before storage. How do you do this? First, open the "petcock" and allow everything to drain except the water heater. What's the petcock? The petcock is a small valve used for draining. It's usually located by the water tank.
Drain the holding tanks and open the faucets: Flush both tanks simultaneously. Some RVs come with a built-in tank system. If yours doesn't, clean your tanks with a wand. Take the refuse to a dump station. Toilet, shower, sinks, open them all to winterize your RV. Flush the toilet until you are sure all the water has emptied out.
Blow out the lines and seal them up: Purchase a compressed air adapter or blowout plug. Attach it to the water intake fitting and use a standard air compressor (like the ones you use to inflate the tires on your car) to blow out your water lines. This gets rid of excess water and prevents the dilution of your anti-freeze. Do this at a maximum of 50 psi. Replace your caps, close the faucets, and close the petcock. As a reminder, the petcock is the valve you opened to drain your water in the first place.
Detach the compressor and add anti-freeze to your lines: Make sure to detach the air compressor. This is an important step! You can add pink RV antifreeze from the inside with a hand pump from outside. You can also choose whether or not you want to use a bypass (note: bypasses require more anti-freeze). Do not drain the water heater before you have added your anti-freeze. You will use 2 to 3 gallons of anti-freeze. If you can't bypass your water heater, you will need 6 to 10 gallons. After the anti-freeze is in, turn on your fresh water pump and let it run. This video demonstrates this process thoroughly.
Turn on your faucets: Turn on the faucets and test the systems until they run pink. That's how you know the anti-freeze has filled up your lines.
Don't forget about other appliances or to re-connect your lines: Toilets, washing machines, icemakers, and showers need anti-freeze too. Make sure they have anti-freeze to winterize an RV. You will drain your water heater last. Take it out of the anti-freeze jug and reconnect it to the fresh water tank.
To fully winterize your RV, be sure to remove any perishables, laundry, trash, and valuable items. Fix anything that is broken as it will make it easier to use the RV when its time. Cover all your vents and holes so pests don't see your winterized RV as a place to get warm. Cover your RV with an RV cover, and don't forget your tires, too. Some people lift their RVs to take the pressure off the tires as well.
We hope these tips help winterize your RV. Visit Louie's Ace Home Center for all of your RV supplies. Have a great winter!
Spring has definitely sprung, and for those of you who are desperate to get out into the garden and get started, here are some top tips to help you make the most of the longer days and prepare a garden to be proud of all year round.
Have a Tidy Up
It doesn't matter if you're a green-fingered expert or a complete beginner, all gardens need a thorough tidying up after the winter. Mulch your borders with compost or manure and stop any young weeds in their tracks. All your hard work will pay off when it's time to sow seeds and start the most fun part of gardening- planting!
Plant Trees and Shrubs
Definitely most people's favorite part of gardening! After all, that hard work tidying up and removing unwanted plants, it's time to get planting. If you didn't manage to plant trees and shrubs during the fall, the ground should now be free from frost and therefore soft enough for you to get planting now. That way, your new plants will be fully established by the time winter hits again.
Pack Down Exposed Roots
Ground frost can cause roots to lift out of the ground during cold weather. It's important to pack them back down again during spring. This will give your plants a fighting chance of survival!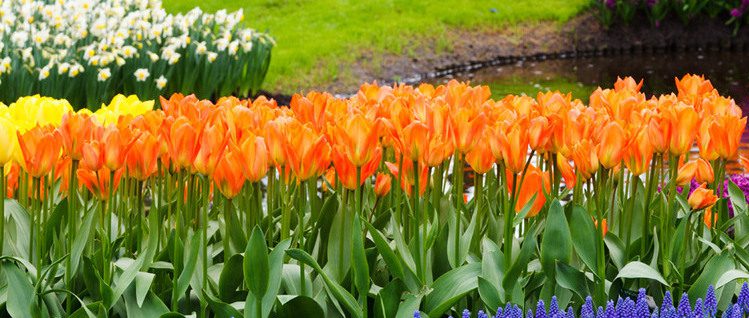 Collect Fallen Leaves
If you have any deciduous trees (those that shed their leaves in winter), make your own leaf mold by putting the fallen leaves in trash bags with a little water. Tie the tops of the bags and make a few small aeration holes in the side before storing them in a sheltered part of your garden. By summer, you'll have nutritious leaf mold ready to pamper your plants with. It can be added to soil and potted plants. Plus it actually reduces the need for watering: no bad thing here in the desert!
Sow Summer Plants
Sow summer bedding plants indoors in early spring. They can then be moved outdoors in late spring/early summer, once the weather warms up and there's little chance of frost damage.
Plant Veggie Crops
If you planted vegetables last year, remove any old crops completely before sowing new seeds. Prepare seedbeds and fertilize your soil ready for this year's crops, then look forward to all those delicious homegrown dinners! We hope this post has inspired you to get out in the garden and get busy. At Louie's ACE Home Center, we have everything you need to fully embrace the joys of spring gardening, so pay us a visit today! We offer lawn care equipment from our ACE hardware rentals.
Easy Home Winterization Checklist
As the colder months are approaching, so are hefty energy bills if the proper preparations are not taken. Winterization is a key step in ensuring your home stays nice and cozy without spending a pretty penny.
We've compiled a handy checklist of easy ways to reduce your energy bill this winter, and ensure your home is winterized and ready to withstand dropping temperatures.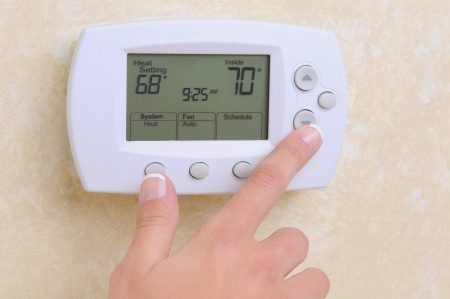 Weatherstripping and Draft Guards
Your doors and windows are major culprits of letting cold air into your home if they aren't properly sealed. Properly sealing these areas is extremely important, and the U.S. Department of Energy estimates that drafts in your home waste 5% to 30% of energy. Weatherstripping is great for drafty windows and can be easily applied and measured to fit any window. Draft guards can either be purchased or made yourself, and are adjustable depending on the width of your door, and its clearance from the ground.
Ceiling Fan
Believe it or not, ceiling fans are designed to go in two different rotations, one is for hotter weather, the other for the cold. Make sure your ceiling fan is going clockwise during the winter months. This ensures warmer air is being pushed downward towards the center of the room and the walls, pushing cold air upwards.
Caulk
Much like draft guards and weatherstripping, caulk helps you close up cracks that are letting a draft into your home. Use caulk to fill cracks or holes in non-movable components in your home like cracks in siding, or along windows that cannot be opened. Cracks can be often overlooked as a cause of drafts and cold temperatures within the home. However, when they are filled, can make a noticeable difference. Don't skip out on this winterization tip.
Air Filters
Replacing the filters in your home will help to make your central air and heating system work a little less. When filters are clogged, it requires a lot more energy to push out your desired heat levels. Another added benefit; you'll be breathing much healthier air with a brand new filter as well.
Window Insulation
Believe it or not, the glass on your windows themselves can be letting cold air through. If you're looking to save extra money on energy costs, or you've taken other winterization measures and they're still not helping, it may be worth it to consider window insulation. There are many kits containing film that you can easily place over the glass surface of your windows that are designed to help insulate. If you're not concerned with the appearance, bubble wrap also works well and provides extra insulation these film kits do not provide.
Outdoor Faucet Covers
A crucial step in ensuring your pipes don't freeze, and subsequently burst, outdoor faucet covers are one of the most important winterization steps. It's first important that you drain these faucets and detach any hoses or other attachments. Afterward, attach a faucet cover and you're set for the rest of the winter!
Stop by Louie's ACE today to pick up all the supplies you need to save on energy costs this winter. We have everything you need and more for home winterization.