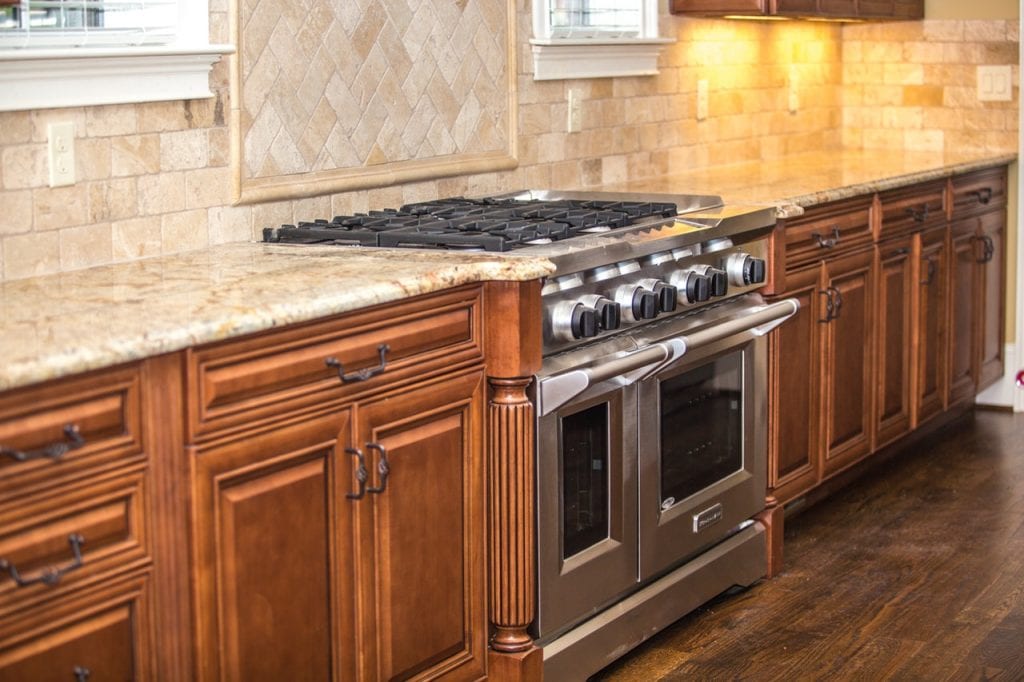 Are you bored with your kitchen? Is your kitchen in need of a change? When it comes to refreshing your kitchen, the possibilities are endless! And kitchen cabinets are a great place to start. Depending on your budget, there are many options to refresh your kitchen cabinets. From simply polishing your cabinets to replacing them all together, Louie's Ace Hardware has tips and supplies to help you along the way.
Option #1 - Simply Clean Your Cabinets
If you aren't looking to spend a lot of money or invest a lot of time, simply cleaning your kitchen cabinets can make a noticeable difference. Removing the dirt and grease that builds up over time and restoring the shine will make your kitchen cabinets look and feel like new.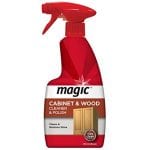 Contrary to popular belief, kitchen cabinets are actually one of the dirtiest areas in your home. There are few others that are more exposed to grease, dirt, and bacteria than your cabinets. With some of them being at children and pet level, germs can collect quickly. And with food being prepared above them, spills are not uncommon and the food can leave a residue even after wiping it up. Properly cleaning your kitchen cabinets will give them an improved look and keep your family protected from bacteria and disease.
Here at Louie's Ace Home Center, we offer two great cleaning products for your kitchen cabinets: Magic's Cabinet & Wood Cleaner & Polish Spray and Murphy's Oil Soap.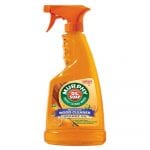 Magic's cleaner works to get dirt, dust, food stains, grease, and water marks off your cabinets. After removing the unwanted stains and dirt, your cabinets are left with a protective coating to resist more stains. Magic's is recommended for all wood surfaces and can be used on painted and laminate cabinets and cabinets with a lacquer finish.
Murphy's Original oil soap works great on wooden cabinets, floors, and furniture.
Option #2 - The New Trend: Painted Cabinets
Over the past several years, painted cabinets have become extremely popular. This new trend gained its popularity because it is modern, simple, and low cost. When painting your cabinets, there is a set of steps that can be followed to ensure the best results.
Preparation → The first step is to remove all of the cabinets. A useful tip would be to label your cabinet doors and the inside of the cabinet. That way when the job is done, you know exactly where each door should go!
Clean, Clean, Clean → After you've removed your cabinet doors, you'll want to thoroughly clean them with a degreaser. This ensures that the paint will go on smoothly and create a longer lasting finish.
Sand Them Down → Once the cabinets have been cleaned, you'll want to sand off the existing paint. By sanding down your cabinets, it allows the primer and the paint to stick to the cabinet, giving you a cleaner result!
Tape Off The Area → Using scotch tape, tape off the area that you will be painting around to avoid getting paint anywhere outside of the desired area.
Prime → The most important step in painting your cabinets is to prime them. It is recommended to apply not just one, but two coats of an oil-based primer to your cabinets for the best results.
Paint → The time is finally here. You can begin painting your cabinets. Louie's Home Center sells a wide variety of Valspar Optimus Paint & Primer Interior Semi-Gloss Paint for all of your home refurbishing needs.
Once the paint has dried, you can re-attach your cabinet doors and enjoy your beautiful, new kitchen cabinets!
Option #3 - Add New Knobs & Pulls to Create a New Look
Looking for a cheap and easy way to change up your kitchen? Simply add new knobs and pulls to your kitchen cabinets and notice the difference. I know this trick almost sounds too good to be true, but it really works!
Cabinets are a significant part of homes because they take up so much space. If they are plain, they can make the whole room feel dull. Kitchen cabinets are no exception to this, as cabinets usually take up the majority of the space. People usually think to change the lighting or the cabinet color or appliances, but the simple fix is usually forgotten. Because knobs and pulls are a small, inexpensive part of your kitchen, they are often overlooked.
If you take advantage of this minor change, you won't regret it. Stop by Louie's Ace Hardware to check out our selection of knobs and pulls and thank us later. Once the new accessories are installed, your kitchen will be given a whole new look.
Option #4 - Completely Replace Cabinets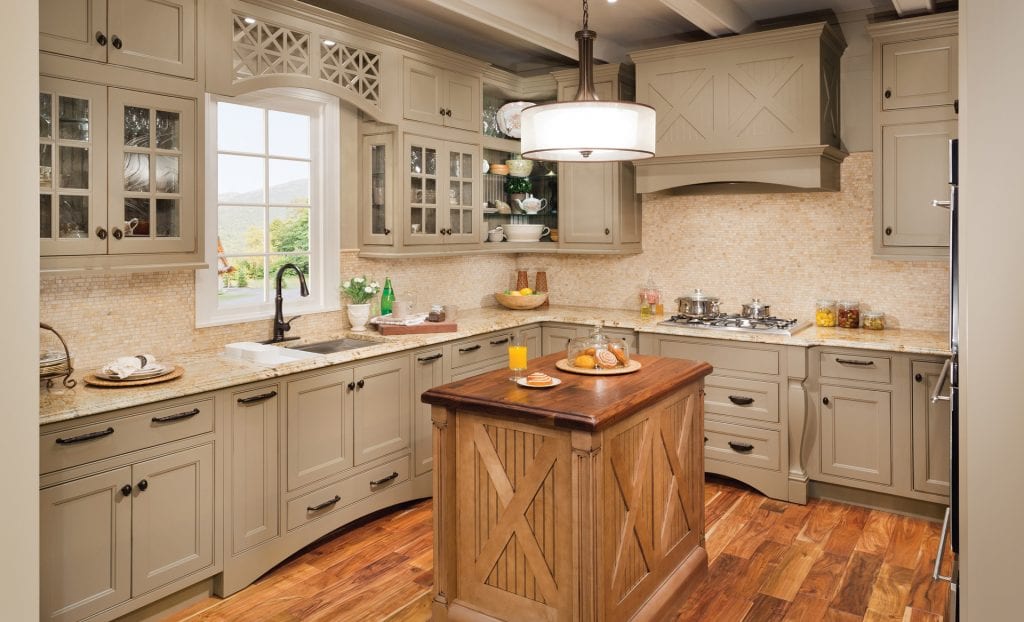 Out with the old and in with the new. Sometimes, the best way to go when it comes to your old kitchen cabinets, is to simply replace them. Although painting them or changing the hardware will make a significant difference, replacing them might be necessary. You can change the color and knobs, but you can't change the cut of the wood, the size, or the design.
If you are looking to completely replace your current kitchen cabinets, Louie's Ace Hardware can help! We carry products of the leading cabinet manufacturer for over 50 years, Wellborn Cabinets. Wellborn offers a wide variety of options to choose from with 6 individual product lines. We provide their products because Wellborn has high quality, durable cabinets.
Whatever you decide to do, Louie's Ace Hardware wants to help! We have the best cleaning materials and paints, a wide variety of knobs and pulls, and the highest quality cabinets to choose from. We also offer a variety of ACE hardware rentals. If you have any questions about the products we sell, please contact us!
After the summer fun is done and the last camping day of fall has passed, it's time to start thinking about winterizing your RV. Winterizing your RV may seem like a daunting task. But at Louie's Ace Home Center, we have everything you need to get the job done. If you are staying in your RV, you are going to want to keep your water lines functional. Be sure to wrap your lines with foil and open your faucets slightly if you are planning to stay in the RV. If you are storing it, follow these simple steps to winterize your RV.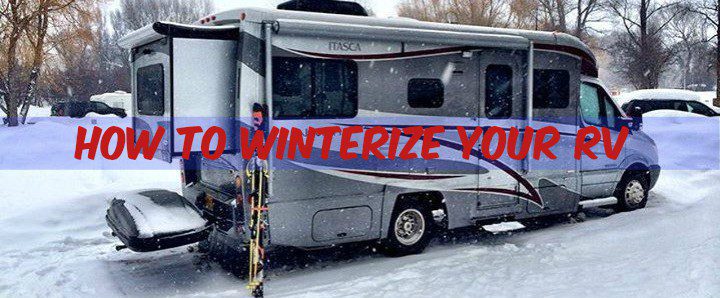 Mind the water lines: You will need to drain and dry your water lines before storage. How do you do this? First, open the "petcock" and allow everything to drain except the water heater. What's the petcock? The petcock is a small valve used for draining. It's usually located by the water tank.
Drain the holding tanks and open the faucets: Flush both tanks simultaneously. Some RVs come with a built-in tank system. If yours doesn't, clean your tanks with a wand. Take the refuse to a dump station. Toilet, shower, sinks, open them all to winterize your RV. Flush the toilet until you are sure all the water has emptied out.
Blow out the lines and seal them up: Purchase a compressed air adapter or blowout plug. Attach it to the water intake fitting and use a standard air compressor (like the ones you use to inflate the tires on your car) to blow out your water lines. This gets rid of excess water and prevents the dilution of your anti-freeze. Do this at a maximum of 50 psi. Replace your caps, close the faucets, and close the petcock. As a reminder, the petcock is the valve you opened to drain your water in the first place.
Detach the compressor and add anti-freeze to your lines: Make sure to detach the air compressor. This is an important step! You can add pink RV antifreeze from the inside with a hand pump from outside. You can also choose whether or not you want to use a bypass (note: bypasses require more anti-freeze). Do not drain the water heater before you have added your anti-freeze. You will use 2 to 3 gallons of anti-freeze. If you can't bypass your water heater, you will need 6 to 10 gallons. After the anti-freeze is in, turn on your fresh water pump and let it run. This video demonstrates this process thoroughly.
Turn on your faucets: Turn on the faucets and test the systems until they run pink. That's how you know the anti-freeze has filled up your lines.
Don't forget about other appliances or to re-connect your lines: Toilets, washing machines, icemakers, and showers need anti-freeze too. Make sure they have anti-freeze to winterize an RV. You will drain your water heater last. Take it out of the anti-freeze jug and reconnect it to the fresh water tank.
To fully winterize your RV, be sure to remove any perishables, laundry, trash, and valuable items. Fix anything that is broken as it will make it easier to use the RV when its time. Cover all your vents and holes so pests don't see your winterized RV as a place to get warm. Cover your RV with an RV cover, and don't forget your tires, too. Some people lift their RVs to take the pressure off the tires as well.
We hope these tips help winterize your RV. Visit Louie's Ace Home Center for all of your RV supplies. Have a great winter!
Spring has definitely sprung, and for those of you who are desperate to get out into the garden and get started, here are some top tips to help you make the most of the longer days and prepare a garden to be proud of all year round.

Have a Tidy Up
It doesn't matter if you're a green-fingered expert or a complete beginner, all gardens need a thorough tidying up after the winter. Mulch your borders with compost or manure and stop any young weeds in their tracks. All your hard work will pay off when it's time to sow seeds and start the most fun part of gardening- planting!
Plant Trees and Shrubs
Definitely most people's favorite part of gardening! After all, that hard work tidying up and removing unwanted plants, it's time to get planting. If you didn't manage to plant trees and shrubs during the fall, the ground should now be free from frost and therefore soft enough for you to get planting now. That way, your new plants will be fully established by the time winter hits again.
Pack Down Exposed Roots
Ground frost can cause roots to lift out of the ground during cold weather. It's important to pack them back down again during spring. This will give your plants a fighting chance of survival!
Collect Fallen Leaves
If you have any deciduous trees (those that shed their leaves in winter), make your own leaf mold by putting the fallen leaves in trash bags with a little water. Tie the tops of the bags and make a few small aeration holes in the side before storing them in a sheltered part of your garden. By summer, you'll have nutritious leaf mold ready to pamper your plants with. It can be added to soil and potted plants. Plus it actually reduces the need for watering: no bad thing here in the desert!
Sow Summer Plants
Sow summer bedding plants indoors in early spring. They can then be moved outdoors in late spring/early summer, once the weather warms up and there's little chance of frost damage.
Plant Veggie Crops
If you planted vegetables last year, remove any old crops completely before sowing new seeds. Prepare seedbeds and fertilize your soil ready for this year's crops, then look forward to all those delicious homegrown dinners! We hope this post has inspired you to get out in the garden and get busy. At Louie's ACE Home Center, we have everything you need to fully embrace the joys of spring gardening, so pay us a visit today! We offer lawn care equipment from our ACE hardware rentals.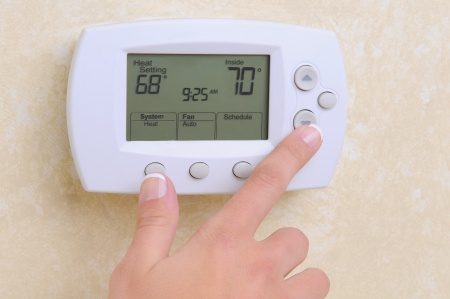 As the colder months are approaching, so are hefty energy bills if the proper preparations are not taken. Winterization is a key step in ensuring your home stays nice and cozy without spending a pretty penny.
We've compiled a handy checklist of easy ways to reduce your energy bill this winter, and ensure your home is winterized and ready to withstand dropping temperatures.
Weatherstripping and Draft Guards
Your doors and windows are major culprits of letting cold air into your home if they aren't properly sealed. Properly sealing these areas is extremely important, and the U.S. Department of Energy estimates that drafts in your home waste 5% to 30% of energy. Weatherstripping is great for drafty windows and can be easily applied and measured to fit any window. Draft guards can either be purchased or made yourself, and are adjustable depending on the width of your door, and its clearance from the ground.
Ceiling Fan
Believe it or not, ceiling fans are designed to go in two different rotations, one is for hotter weather, the other for the cold. Make sure your ceiling fan is going clockwise during the winter months. This ensures warmer air is being pushed downward towards the center of the room and the walls, pushing cold air upwards.
Caulk
Much like draft guards and weatherstripping, caulk helps you close up cracks that are letting a draft into your home. Use caulk to fill cracks or holes in non-movable components in your home like cracks in siding, or along windows that cannot be opened. Cracks can be often overlooked as a cause of drafts and cold temperatures within the home. However, when they are filled, can make a noticeable difference. Don't skip out on this winterization tip.
Air Filters
Replacing the filters in your home will help to make your central air and heating system work a little less. When filters are clogged, it requires a lot more energy to push out your desired heat levels. Another added benefit; you'll be breathing much healthier air with a brand new filter as well.
Window Insulation
Believe it or not, the glass on your windows themselves can be letting cold air through. If you're looking to save extra money on energy costs, or you've taken other winterization measures and they're still not helping, it may be worth it to consider window insulation. There are many kits containing film that you can easily place over the glass surface of your windows that are designed to help insulate. If you're not concerned with the appearance, bubble wrap also works well and provides extra insulation these film kits do not provide.
Outdoor Faucet Covers
A crucial step in ensuring your pipes don't freeze, and subsequently burst, outdoor faucet covers are one of the most important winterization steps. It's first important that you drain these faucets and detach any hoses or other attachments. Afterward, attach a faucet cover and you're set for the rest of the winter!
Stop by Louie's ACE today to pick up all the supplies you need to save on energy costs this winter. We have everything you need and more for home winterization.