Changing the Game in Snow Removal
In a landscape cluttered with gas-powered snow blowers that often bring with them a fair share of fuss and environmental concerns, the EGO Power+ Power SNT2405 stands as a shining beacon of innovation and efficiency. Not only does it promise to give its gas-powered counterparts a run for their money, but it also redefines what users can expect from an electric snow blower.
A Quiet Revolution in Performance
When it comes to clearing snow, we've often been subjected to choices that are loud, messy, and not particularly eco-friendly. The EGO Power+ SNT2405 challenges this paradigm by offering performance that exceeds even gas-powered alternatives. The key to this superior capability lies in its Peak Power technology, utilizing two EGO 56V ARC Lithium batteries to handle the harshest of snow conditions. Simply put, this snow blower doesn't just clear snow—it owns it.
Depth, Distance, and Duration: The Triple Ds
Where many electric snow blowers fall short is in their inability to manage deeper layers of snow. The EGO Power+ is a standout in this regard with a 24-inch clearing width and a 20-inch intake height. This machine isn't just for light dustings; it's built for winters that don't play nice.
Moreover, this isn't a machine that will call it quits midway through the job. It can clear an 18-car driveway blanketed with 8 inches of snow all on a single charge, thanks to the powerhouse that is the dual 7.5Ah batteries. That's right, this is an electric snow blower with endurance to boot.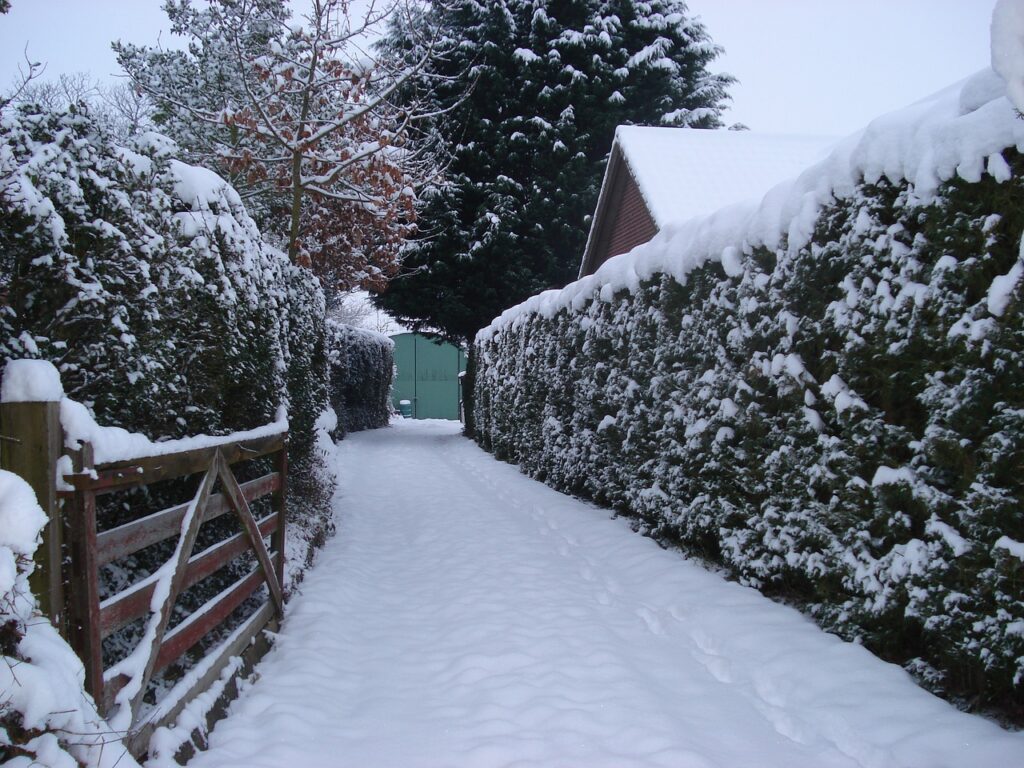 User-Centric Design
While raw power is crucial, ease of use is equally important. With variable-speed self-propulsion and an additional reverse gear, you can maneuver this machine with a level of control that many other models simply can't offer. The variable auger speed lets you decide the snow throwing distance, effectively allowing you to customize your snow removal experience.
Let's not overlook the LED lights. These four beacons of brightness ensure that you can operate the snow blower at any time, day or night, without compromising on visibility.
Built to Last
Robustness in design rounds out the EGO Power+ offering. Composed of heavy-duty steel and composite materials, this snow blower promises to withstand the trials of many winters to come. It's not just a tool for a season; it's an investment for several years.
The EGO Power+ Power SNT2405 24 in. Two-Stage 56 V Battery Snow Blower Kit isn't just another entrant in the world of snow blowers. It's a technological leap forward. It effectively balances incredible power and user-friendly features, all backed by a 5-year warranty. It doesn't just make the task of snow removal easier; it turns it into something approaching a pleasure.
Whether you're a first-time buyer or considering a switch from a gas-powered model, the EGO Power+ Power SNT2405, available at Louie's Ace, provides a compelling case for why electric is the future of snow removal.
Disclaimer: Before committing to any purchase, it's advisable to personally test equipment and ensure its suitability for your specific needs and environmental conditions.
Available now at Louie's Ace, this model doesn't just promise change; it delivers it. If you've been on the fence about the transition to electric snow blowers, this could very well be the push you need. So why wait? Make your winters not just bearable but downright manageable with the EGO Power+ SNT2405.
Lawn care, for many, is a labor of love. It's an expression of pride in our homes and a testament to our attention to detail. As a longtime homeowner in Fallon, Nevada, I've tried my fair share of lawn mowers. Recently, I've had the pleasure of using the EGO Power+ LM2114 21 in. 56 V Electric Lawn Mower Kit from Louie's Ace Home Center. This game-changing tool has significantly elevated my lawn care experience, and I believe fellow homeowners in the Fallon and Dayton areas will find it equally transformative.
Experiencing Power Beyond Belief
The promise of 'Power Beyond Belief' is not an overstatement. The EGO Power+ 21in Mower delivers a whopping 6.0 foot-pounds of torque power. This feature immediately set it apart from many gas-powered mowers I've used in the past. Despite its immense power, it operates with an admirable quietness that keeps my early morning lawn care sessions from waking up the entire neighborhood. Add to that the absence of gasoline fumes, and the EGO Power+ quickly proves itself as a top contender for most eco-friendly lawn care tool.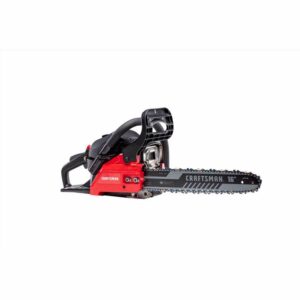 The high-efficiency brushless motor delivers impressive performance - long runtimes, low vibration, and life-long durability. With the 56V 6.0Ah ARC Lithium battery, you can expect an impressive 55 minutes of uninterrupted mowing from a single charge.
Achieving Unparalleled Precision and Versatility
The EGO Power+ LM2114 is much more than a powerful tool. It's also a precision instrument designed to give your lawn the love and care it deserves. The advanced Gator Blade creates clean, precise cuts, enhancing your lawn's health and appearance.
The three-in-one functionality offers the flexibility that homeowners crave. You can mulch, side discharge, or bag your grass clippings depending on your lawn care strategy. The two-bushel grass collection bag is easy to access and simplifies clean-up.
Adjusting the cutting height is a breeze with the 7-position feature. You can achieve the perfect grass height, anywhere between 1.25 to 4 inches. Whether you prefer a lush, high lawn or a low, clean-cut look, this mower has got you covered.
Embracing Ultimate Convenience
There's a clear emphasis on convenience in every aspect of the EGO Power+ LM2114's design. Starting the mower requires a simple push of a button, making tricky pull cords a thing of the past. The inclusion of bright LED lights is a thoughtful addition, offering clear visibility for those pre-dawn or twilight mowing sessions.
The adjustable handle height ensures a comfortable mowing experience for everyone, regardless of their height. And after the job is done, the mower folds flat for easy, compact storage.
Built to Last, Rain or Shine
EGO didn't compromise on durability when designing this mower. Its IPX4-rated weather-resistant construction can withstand unexpected showers without missing a beat. The 5-year limited parts and labor warranty is a testament to EGO's confidence in their product's durability and reliability.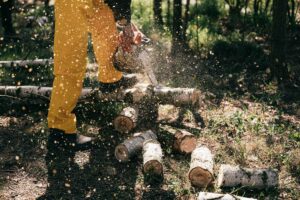 Homeowner Testimonials
The EGO Power+ LM2114 Electric Lawn Mower has garnered glowing reviews from homeowners. Users laud its light weight, easy handling, and long battery life. One satisfied customer described it as the "best lawn mower" they've ever owned, citing its power, ease of use, and superior battery performance as key reasons for their satisfaction.
The Lawn Mower Revolution is Here
The EGO Power+ LM2114 21 in. 56 V Electric Lawn Mower Kit from Louie's Ace Home Center is a lawn care revolution for homeowners in the Fallon and Dayton Nevada areas. This electric mower isn't just an alternative to traditional gas mowers; it's a clear upgrade.
Experience Power Beyond Belief for yourself. Visit Louie's Ace Home Center, a premier Dayton hardware store, and transform your lawn care routine with the EGO Power+ LM2114. You'll wonder how you ever managed without it.