The summer months bring later sunsets, bluer skies, and of course, the heat. You quickly begin to rely on your air conditioner to keep you cool and refreshed, but we've all dealt with air conditioner troubles. Louie's Home Center has some tips to keep your AC running smoothly this summer:
Keep The Air Filter Clean
The purpose of an air filter is to keep fresh, clean air circulating throughout your AC. Air filters trap in dust, dirt, bacteria, and pollen that is trying to make its way into your home. It's important to replace your air filters on a regular basis to keep everyone in your home healthy.
How often you change your air filters depends on the type of filter that is required for your home. Depending on how many people you have living in your home, if you have pets, etc. will dictate when you need to replace your air filters.
Live in an apartment with no pets: 6-12 months
Live in a home with no pets: 3 months
Own one pet: 2 months
Own multiple pets and are susceptible to allergies: 20-40 days.
Check On The Outside Unit
One of the most effective ways to keep your air conditioner running smoothly is to check and clean the outdoor unit. Over time, leaves, dirt, and other various objects can collect in your outdoor filter and need to be removed. Outdoor air units take in refrigerants, these refrigerants flow throughout the unit and turn hot air into cold air. It is recommended that you clean your outdoor air unit every year.
Watch Out For Foul Odors
We've all been in a situation where you turn on your air conditioner and a terrible odor emits and spreads throughout your home. There are various smells that dictate what is wrong with your air unit.
Eggs
If you begin to smell an egg-like odor coming from your air conditioner, it is likely that there is a deceased animal in your air ducts. The solution to this problem is to either remove or have someone else remove the animal from the air ducts.
Dirty Laundry
If you turn on your AC and it smells like a group of teenagers who have been at soccer practice all day, it means that you have mildew growing on your evaporator coil. To get rid of this smell, you will need to give your evaporator coil and ducts a thorough cleaning. This, however, can be a temporary solution. Some air units are prone to developing mildew.
Perform Regular Maintenance
While you can go in and tackle some of the maintenance projects yourself, every year you should have a professional come and deep clean your air conditioning unit.
Louie's Home Center
If you are in the market for a new air conditioning unit or would simply like more information on how to maintain your current air conditioning unit head over to Louie's Home Center today!
Although mason jars were originally created as a means to preserve food, these molded glass jars have a wide range of uses. Over the years, the number of different uses has grown exponentially and will continue to grow. Mason jars have been used in every area of the home, for parties, given as gifts, and so much more. Louie's ACE Home Center has a great selection of mason jars for all of your home decor needs!
1. Canning Produce & Jams
Canning produce and jams are one of the most popular uses for mason jars. From pickles to peaches, you have the ability to can just about anything. Homemade jams are also a great thing to store in mason jars because they are portable, easy to store, and stay fresh longer.
2. Spice Shaker
Make cooking a breeze with a magnetic spice rack comprised of mini mason jars. To re-create this magnetic spice rack, simply attach a magnet to the top of the mason jar, fill with desired spices, and label it. You can either add a stainless steel piece to any wall in your kitchen or place them on any stainless steel appliance.
3. Desk Organizer
Mason jars can serve as a quick fix for desktop clutter. You can have one mason jar for all of your writing utensils or several depending on your level of organization. Not only is this a great way to de-clutter your workspace, but it also adds a decorative touch!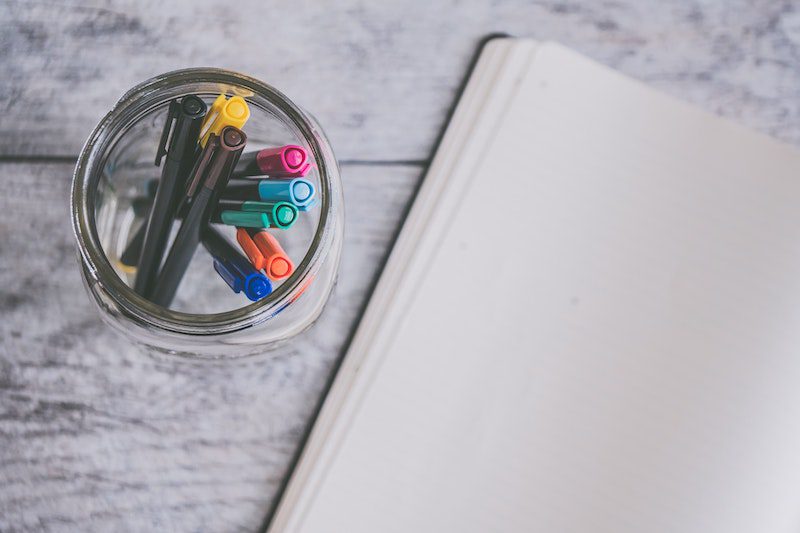 4. Reusable Soap Dispensers
Ditch the plastic soap dispensers and opt for a homemade mason jar dispenser. It's an environmentally friendly, inexpensive, and simple way to store and use soap. So rather than purchasing a new soap bottle every couple of months, you can buy a large quantity of soap and refill your jar when it's running low.
5. Bathroom Storage
Add chic, rustic vibes to your bathroom by building your own bathroom storage unit. All you need is a wooden plank, wood stain, a few mason jars, and metal picture hangers. This is a creative way to decorate and store your bathroom necessities!
6. Herb Garden
Similar to the DIY bathroom storage shelf, you can use this same technique to create your own herb garden! All you will need is a mason jar, wooden plank, metal fixtures, soil, and the herbs of your choice. Simply hang the wooden plank up on the wall, attach the mason jars to the wood with the metal fixtures, and plant your herbs!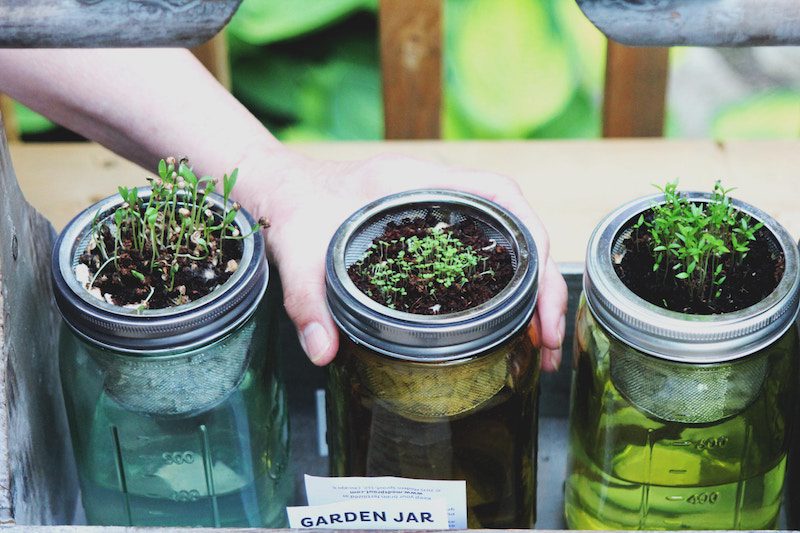 7. Floral Centerpieces
Whether you are hosting a party, planning a wedding, or just want to spruce up your home, a floral centerpiece is a go-to choice. Using a mason jar, pick or purchase your favorite flowers and you're good to go!
8. Drinking Glass
Reusable cups and mugs are the newest trend in drinkware. Mason jars are the best option, the removable lid is ideal for hanging out at home or taking on the go.
9. Snacks To Go
Mason jars are a great way to take snacks on the go! There are endless possibilities for these snacks; they are portable, easy to make and quick. A few of these include salads, parfaits, and overnight oats.

10. Bird Feeder
Building a DIY bird feeder can be a fun and affordable activity for anyone. The best part is you only need a few supplies! You'll need a mason jar, twine, a round chicken feeder, and birdseed. Once you've gathered all of the necessary supplies, you can begin to assemble your bird feeder.
11. DIY Snow Globes
With a few simple supplies, you can create a cute decoration or gift! Using a mason jar, glitter, glycerin drops, water, and your favorite figurine, you can make your own DIY snowglobe. This is a great activity for the kids to do during the holidays.
12. Candy Jars
Once you open a bag of candy, it is always difficult to find a container that will keep it fresh. Mason jars are a great solution to this problem! They come in all different sizes to fit a wide variety of candies and seal in the freshness. In addition, these candy jars are great for parties, gifts, centerpieces, and more!
13. Oil Lamps
Oil lamps are a great way to decorate for an outdoor event or simply to spice up your backyard! All you need is a mason jar, lamp oil, and a cotton wick. Simply fill the jar two-thirds of the way with lamp oil, puncture a hole in the lid, and thread the cotton wick through. Let the wick sit for about an hour and then it is ready to light!
14. Holiday Gifts
Hot chocolate, cupcake and s'mores mix are just a few holiday gift ideas. You can place the ingredients inside of a mason jar, attach a label and a bow and bring it to any holiday party or gift exchange. Your friends and family will love it!
15. Decorative Lighting
Why spend up to hundreds of dollars on outdoor or decorative lighting, when you can make it yourself! Whether you want to string lights, candle holders, or table lighting, a mason jar can help bring your vision to life.
Contact Us!
Now that you know all of the uses for mason jars, you're ready to try them out for yourseld. Louie's Ace Home Center has a great selection of mason jars, so come on by our store to get your own. Contact us today!
Winter home maintenance plays a very important role in the protection of your home. With the cold weather that winter brings, comes harsh conditions that can be tough on your house. One of the most difficult things to deal with during the cold months of the year are frozen pipes. Here is a brief guide for protecting your home from the detrimental damages that come from frozen pipes.
How do I prevent pipes from freezing?
The most effective way to prevent your pipes from freezing is to wrap them with foam insulation. It is a good idea to wrap all of the pipes in your home to ensure protection. However, the most important pipes are those that are 6 inches or less from outside walls or are run through areas of the house that are not heated. Make sure that the insulation is wrapped tightly around the pipes to keep out the cold. Also, ensure that the joints are wrapped and taped to ensure protection.

What do I do if the pipes freeze?
If your pipes freeze, you need to try to thaw them as soon as possible. While it is important to unfreeze them quickly, you need to be strategic so the pipes don't burst. Thawing an area of the pipe too quickly can cause it to burst.
The first step is to open the taps to the frozen lines and turn up the heat in your house. If the pipe is in a room that is not heated, a space heater can be very useful. Then, you will want to start thawing the pipe in sections, starting closest to the faucet. A blow dryer can be the perfect tool for this, it's just enough heat to thaw the pipe and not too much.
What do I do about a burst pipe?
Shut off the water to your house immediately. If you don't know where it's at, I would recommend that you go find it now. Generally, the main water valve is located near a water meter. This is the main source of water into your home and if it is shut off quickly, the damages from a burst pipe will be minimized.
Louie's ACE Home Center Can Help
Louie's ACE always has a stock of winter home maintenance supplies and experts to answer your questions. Protect your home this winter and give us a call!
Winter has come, but it's never too late to pick up the essentials. Louie's ACE Home Center has all of the tools, heaters, and more to get you through the season. Check out our list to see if you have all of the necessary winter home essentials!
Indoor & Outdoor Heating
Living in Reno, Nevada, you're never really sure what the winter will bring. For the days where the temperature is below freezing and dumping snow, our vent-free stoves are the perfect addition to your home. They are easy to install and bring all of the beauty and warmth of a fireplace to your home without the maintenance.
For the warmer winter days (aka anything over 45 degrees), our outdoor fire pits are a must-have! You and your friends can gather around the fire pit, roast marshmallows, and enjoy the "warm" winter's night.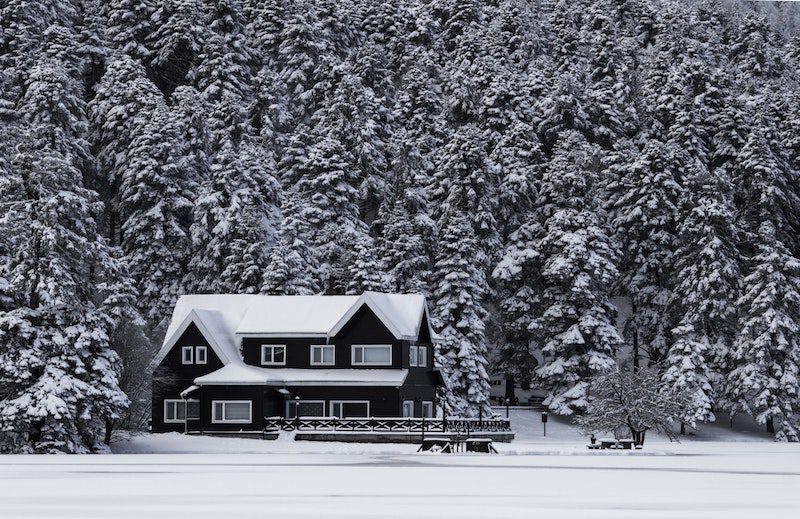 Snow Shovels
Snow shovels are the go-to home essential during those winter storms. There are three types of snow shovels, and each of them has a specific function.
Plastic Shovels: Plastic snow shovels are an excellent choice if you are looking for something that is easy to use and lightweight. A common misconception about plastic snow shovels is that they're flimsy, but in actuality, they are able to hold and dispose of snow better than a metal snow shovel. Because plastic shovels can become worn down over time (depending on how much it snows in your area), it is recommended that you don't use this shovel to scrape ice.
Steel Shovels: If you are looking for a shovel that will last you through several winters, a steel snow shovel is the way to go. They are optimal for scraping both the ice and snow from your driveway and pathway. However, because they are made of steel, these shovels are heavier and require more energy to operate than a plastic or aluminum shovel.
Aluminum Shovels: Aluminum snow shovels are a happy medium between plastic and steel shovels. While they are more durable than plastic shovels and much lighter than steel shovels, they tend to bend easily. When you are shoveling your driveway or scraping away at the ice, make sure that you aren't putting in too much force to prevent bending your shovel.
Generators
With the temperatures dropping lower and lower, it is time to think about purchasing a standby or a portable generator for your home. Here are a few reasons why you should invest in a generator:
Backup Heater: Nothing is worse than your thermostat deciding to bite the bullet just as the cold weather begins to set in. In this situation, you have the ability to call your local repair service and have them send someone over to fix it. But when you are left without power, a huge concern is how you're going to keep your family and yourself warm. These are the times when owning a backup generator comes in handy.
Keep Appliances Running: In the event of a power outage, you want to ensure that all of your appliances, primarily your refrigerator, keep running. Purchasing a generator will not only supply power to your home appliances, but also supply power to your home security system, computers, cell phones, and more.
Connect with Louie's ACE Home Center Today!
Winter is in full swing here in Nevada, and we at Louie's ACE Home Center want to make sure that the residents of Reno are fully prepared for the chilly season. Come on in and grab your winter home essentials!
As the seasons change, you might realize you need a different look in your home. A room can lose its luster when it has old paint or wallpaper on it. A proper coat of paint can truly light up a room. This can pair with any style you might like and there are many fun things you can do with paint. For a first timer, things can get confusing which is why we composed a list of tips for painting walls.
Clean
You might not realize, but like anything else, walls can get dirty. In most cases, they are left without being cleaned for years (who has that kind of time). As you plan to create a new look in your home the first step is to wipe down those walls. You can remove dirt/lint/dust with a tack cloth. After grabbing a bucket, water, and a cleaner give your wall a well-deserved wipe down. Give your walls a chance to air dry by removing all outlet and light switch covers. Lastly, we don't want you to get anything on your furniture, make sure to cover anything and everything!
Find a Perfect Match
We all have different styles and ideas of how our houses should look. One of the most important tips for painting walls is making sure you get the right paint. Most hardware stores have services to match your paint. Along with getting the right color to know the difference between oil and water based paints, use denatured alcohol on a rag to wipe existing paint. If paint comes off on the rag the paint is water based. If there is no residue that comes off then you will have an oil based paint.
When you think about paint in a house I'm sure your first thoughts are different colors or plain neutral color. The last thing on your mind is about the different sheens incorporated into colors. This feature is actually very important for certain areas in your house. It either brightens and enhances how your wall looks, giving more detail (shinier sheen). Flat paint is good for a low traffic room such as bedrooms and hallways.
Rollers & Brushes
Paint is definitely needed in order to paint a house. However, the tools to apply the product are also extremely important. Having quality materials can help decrease streaks and help apply a smoother finish. When buying your materials, it is better to buy more. The reason is you will spend less time cleaning rollers and less money on running water. If you need a break once you start painting, cover your brush or roller with plastic bags and keep them in the fridge. This will keep the paint fresh and ready to use once you start your project again. Once the project is finally finished, store your brushes in a plastic baggie. This way the next time you use them they won't be dried out.

Paint Tips
Don't be fooled, taking on a painting project can be exciting. However, it is a long process and knowing some tips for painting walls will help make this adventure a little easier. First, use low odor and VOC (Volatile Organic Compound) paints for a safer environment for you and your family. When you finally choose a color make sure to use contrasting trims to make the room pop. Also, if you are using dark paints make sure you let the wall dry for 6 hours between coats. This way you won't rewet the paint causing streaks and patches to happen during your next coat. Lastly, make sure to save some of your paint for future touch-ups throughout your house. 
Contact Louie's ACE Hardware
Looking for a paint match or materials in order to paint your home? Check out Fallon's local hardware store, Louie's Ace Hardware. We will have everything you need to get you started on your next project! We offer ACE hardware rentals such as paint sprayers and fixture sprayer rentals for your painting project.
When you're searching the aisles for the best product to use for your upcoming project, it's good to see a familiar brand in Nevada hardware. One that you already know and trust. When you're looking for a drill that is durable and built to last, you'll probably look at a Craftsmen or a Black and Decker. And if you want the best wood fire grill you'll most likely head straight for the Traegers. At Louie's, we're happy to share with you the quality national brands that you know and trust. 
Best Nevada Hardware Products to Use This Summer
Toro
Toro creates high-performance landscaping equipment ideal for homeowners. At Louie's Home Center, we carry various Toro lawn mowers, leaf blowers, and string trimmers that are perfect for maintaining your lawn and garden this summer. Summer is the perfect time to get your yard looking its best, and to get there you should use the best products to care for it.

Scotts 
One of the most popular brands of lawn food, soil, and weed control is Scotts. You've probably seen the name placed inside the green oval on their packaging in stores, and Louie's is proud to be one of them. If you're looking for a green and luscious looking lawn this summer, give Scotts brand products a try. 
Yeti 
If you want a cooler that can handle trekking through your summer adventures with you, then a Yeti cooler will be your go-to. Not only does this brand carry high-quality hard and soft coolers, they also make stainless steel, insulated thermoses, mugs and tumblers. You can depend on the durability of Yeti products, and you can pick up one of these coolers or tumblers right here at Louie's. 
Stihl
This is another brand that puts out high caliber products that you can count on. Stihl creates outdoor power equipment that will last throughout the seasons. At Louie's, we offer battery operated Stihl products that will not only keep your yard in tip top shape, but these battery powered items are more sustainable and environmentally friendly. From chainsaws to hedge trimmers, Stihl carries a wide variety of outdoor tools which will come in handy for the summer season.

Craftsman
Craftsman is a well known brand of hand and power tools. When you're looking for something reliable and durable, you may want to consider using a Craftsman tool. They have a wide variety of screwdrivers, hammers, saws, drills, and so much more. And you can now find Craftsman tools at Louie's Ace Hardware.
Get These Products Here, at Louie's Ace Home Center
At Louie's, we strive to provide our customers with the best hardware products and hardware rentals available. Whether it be for purchase or rent through ACE hardware rentals, our friendly employees are experts at finding the best brand for you. Whether you're concerned about your budget or have a specific product in mind, we can help you decide. Connect with Louie's Ace Home Center or view our products and hardware rentals today!
Being a homeowner is a job in itself. Homes require regular maintenance in order to properly function and provide the protection you need. Luckily, keeping a routine of regular maintenance can help ease the workload throughout the year. Here's our helpful home maintenance checklist to help ensure you don't miss a thing.

Regular Maintenance 
These are home improvements that can be done at any time of the year and should be done regularly to ensure they remain functioning properly. Be sure to check these things between every month and every few months. 
Check the furnace filter and replace if necessary. Replacing furnace filters that have dust build-up will help the furnace work more efficiently and improve heat and energy bills. 

Check to make sure that outdoor and indoor air vents are not blocked. 

Drain hot water from the water heater to flush out sediment build up.

Grind up ice cubes in the garbage disposal, followed by hot water and baking soda to clean the garbage disposal. 

Test smoke alarms, carbon monoxide detectors, and fire extinguishers. Replace batteries in smoke alarms and carbon monoxide detectors when necessary. 

Inspect tub and sink drains for clogs. Unclog them if necessary.

Vacuum lint from dryer vent.

Seasonal Fall Maintenance
Fall is a great time to take on general home maintenance projects because of the moderate temperatures and dry weather. Start your home maintenance checklist by first inspecting the interior and exterior of your home, then, get started. Here are some things you can do to help prepare your home for the colder weather:
Remove leaves and debris from gutters and downspouts.

Drain and insulate exterior plumbing before winter.

Drain and store hoses along with in-ground sprinkler systems. 

Wrap insulation around outdoor faucets and pipes in unheated garages/basements. 

Rake leaves, aerate lawn, plant seeds. September and October are the best fall months to start growing new grass because it isn't too hot or too cold out. 

Check masonry and mend cracks and gaps in the driveway and walkway. 

Check exterior door hardware and fix any squeaky handles or loose locks.

Inspect roofing for missing, loose, or damaged shingles and for any leaks. 

Repair or replace exterior siding.

Check fireplace for damage and clean the fireplace flues. Have a professional inspect your fireplace for hazards. 

Have a professional inspect heating systems.   

Vacuum refrigerator and freezer coils and empty and clean drip trays.

Trim tree limbs. Damaged limbs, or limbs that are close to your home and could cause damage or is causing damage.

Seasonal Winter Maintenance
It's important that you adequately prepare for the winter season. The last thing you want happening is a burst pipe or a heating unit that doesn't work properly. Here's a list of things you'll want to check before the cold weather takes over:
Cover your air conditioning unit.

Protect your patio furniture by covering it or moving it to a covered space.

Get a humidifier to improve your home's air quality during the dry season.

Reverse ceiling fans so that they circulate clockwise. 

Seal cracks and gaps in windows and doors with caulk or weather stripping. 

Check that air vents are not blocked.

Stock up on salt and sand in case of severe weather and snow storms.

Seasonal Spring Maintenance
This is the perfect time to get your home back to looking its best. Hopefully by this time the weather has calmed down and you can get your home back in order. It's time to welcome the warmer weather and prepare your home for the heat. Use this spring home maintenance checklist as a guide:
Remove the cover you placed over your air conditioning unit and replace the filter.

Again, you'll want to check for any damaged, missing, or loose roof shingles and for leaks. The harsh winter weather can cause damage to the roof easily, so be sure to check this and have necessary repairs made promptly.

Clean window and door screens.

Remove insulation from outdoor faucets and exterior plumbing.

Inspect sprinkler heads.

Plant grass seed, fertilize and aerate your lawn. Spring is also a good time to get this done because the weather isn't too hot or too cold. 

Clean out gutters and downspouts of debris and leaves. 

Polish wood furniture and dust light fixtures.

Inspect your home's windows and doors for caulking or weather stripping that may need to be replaced.

Check air vents and make sure they are clear. 

Have a professional inspect the septic tank and perform any work that may be necessary.

Check your chimney for damage.

Seasonal Summer Maintenance
You want to do as much maintenance as you can before summer really hits so you can make the most out of the hot weather and long days. Most of the necessary home improvement projects for the summer season can be done in the spring. Here's some things you can tackle in the summer:
Oil door hinges including garage door opener and chain.

Clean your kitchen's exhaust fan filter.

Prune trees and shrubs.

Replace faucet and shower heads for the interior and exterior if necessary.

Check around the kitchen and bathrooms for any leaks.

Seal tile grout.

Protect your home against bugs and other pests.
Connect With Louie's ACE Hardware
Louie's Ace Hardware has all the tools you'll need to complete any home improvement project you want to tackle. Our highly knowledgeable staff are happy to help you find the best tool to use in your DIY project, and can help guide you in the right direction to a successful home improvement job. Connect with us today, or view our products list!
With winter upon us, our homes are much colder and our electricity bills are skyrocketing. Turning up the heater is the first thing we do as soon as we feel the cold, but there are other alternatives. If you invest in the appropriate window coverings, you won't have to run the heater as often and will save a bunch of money. Although, purchasing blinds can require a large upfront payment, you are making an investment in your home and it will pay off.
Does It Really Work?
Of course it does! Windows are the greatest source of cold into and warmth out of your house. It has been said that windows account for 40% of heat loss in homes. You spend all this money on a heater, just to lose almost half of it to the outside. Installing blinds wouldn't allow this loss to occur. If you are able to trap a layer of air in between blinds and the window, the heat won't be able to escape and cold won't be able to enter.
How to Make the Most of Your Blinds
Making the most of the newest addition to your home is actually quite simple. The best way to control the temperature in your home without touching the thermostat is to time the opening and closing of your blinds. During the day, you are going to want to open the blinds to let in all the sunlight and warmth. However, when dusk falls, close the blinds to keep the natural heat inside and the cold out.
The Right Window Coverings For You
Because every home and customer is different, there is not a one-size-fits-all window covering. The perfect window covering for you depends on the style you are looking for, the size of your windows, and the cold protection you desire. Louie's Ace Hardware offers a wide variety of mini-blinds and basic rollers to fit any need. In addition, at Louie's, you are able to special order products from Hunter Douglas. Whatever your style, we have you covered!
For other home projects, we also offer ACE hardware rentals if needed. Contact us today!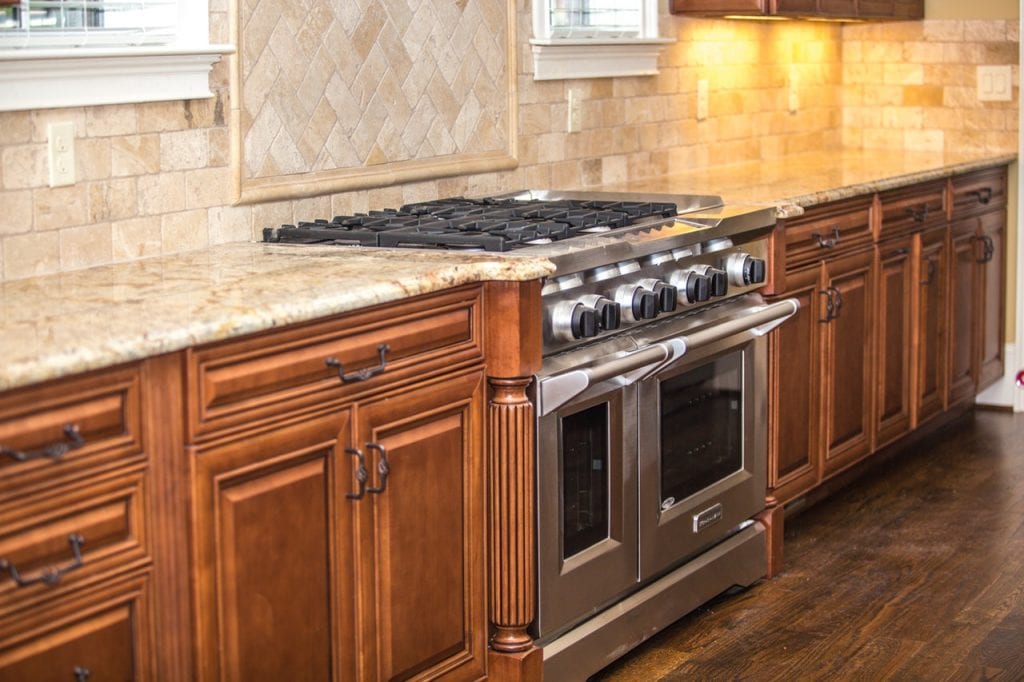 Are you bored with your kitchen? Is your kitchen in need of a change? When it comes to refreshing your kitchen, the possibilities are endless! And kitchen cabinets are a great place to start. Depending on your budget, there are many options to refresh your kitchen cabinets. From simply polishing your cabinets to replacing them all together, Louie's Ace Hardware has tips and supplies to help you along the way.
Option #1 - Simply Clean Your Cabinets
If you aren't looking to spend a lot of money or invest a lot of time, simply cleaning your kitchen cabinets can make a noticeable difference. Removing the dirt and grease that builds up over time and restoring the shine will make your kitchen cabinets look and feel like new.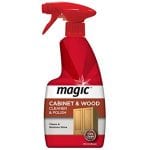 Contrary to popular belief, kitchen cabinets are actually one of the dirtiest areas in your home. There are few others that are more exposed to grease, dirt, and bacteria than your cabinets. With some of them being at children and pet level, germs can collect quickly. And with food being prepared above them, spills are not uncommon and the food can leave a residue even after wiping it up. Properly cleaning your kitchen cabinets will give them an improved look and keep your family protected from bacteria and disease.
Here at Louie's Ace Home Center, we offer two great cleaning products for your kitchen cabinets: Magic's Cabinet & Wood Cleaner & Polish Spray and Murphy's Oil Soap.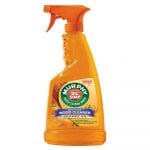 Magic's cleaner works to get dirt, dust, food stains, grease, and water marks off your cabinets. After removing the unwanted stains and dirt, your cabinets are left with a protective coating to resist more stains. Magic's is recommended for all wood surfaces and can be used on painted and laminate cabinets and cabinets with a lacquer finish.
Murphy's Original oil soap works great on wooden cabinets, floors, and furniture.
Option #2 - The New Trend: Painted Cabinets
Over the past several years, painted cabinets have become extremely popular. This new trend gained its popularity because it is modern, simple, and low cost. When painting your cabinets, there is a set of steps that can be followed to ensure the best results.
Preparation → The first step is to remove all of the cabinets. A useful tip would be to label your cabinet doors and the inside of the cabinet. That way when the job is done, you know exactly where each door should go!
Clean, Clean, Clean → After you've removed your cabinet doors, you'll want to thoroughly clean them with a degreaser. This ensures that the paint will go on smoothly and create a longer lasting finish.
Sand Them Down → Once the cabinets have been cleaned, you'll want to sand off the existing paint. By sanding down your cabinets, it allows the primer and the paint to stick to the cabinet, giving you a cleaner result!
Tape Off The Area → Using scotch tape, tape off the area that you will be painting around to avoid getting paint anywhere outside of the desired area.
Prime → The most important step in painting your cabinets is to prime them. It is recommended to apply not just one, but two coats of an oil-based primer to your cabinets for the best results.
Paint → The time is finally here. You can begin painting your cabinets. Louie's Home Center sells a wide variety of Valspar Optimus Paint & Primer Interior Semi-Gloss Paint for all of your home refurbishing needs.
Once the paint has dried, you can re-attach your cabinet doors and enjoy your beautiful, new kitchen cabinets!
Option #3 - Add New Knobs & Pulls to Create a New Look
Looking for a cheap and easy way to change up your kitchen? Simply add new knobs and pulls to your kitchen cabinets and notice the difference. I know this trick almost sounds too good to be true, but it really works!
Cabinets are a significant part of homes because they take up so much space. If they are plain, they can make the whole room feel dull. Kitchen cabinets are no exception to this, as cabinets usually take up the majority of the space. People usually think to change the lighting or the cabinet color or appliances, but the simple fix is usually forgotten. Because knobs and pulls are a small, inexpensive part of your kitchen, they are often overlooked.
If you take advantage of this minor change, you won't regret it. Stop by Louie's Ace Hardware to check out our selection of knobs and pulls and thank us later. Once the new accessories are installed, your kitchen will be given a whole new look.
Option #4 - Completely Replace Cabinets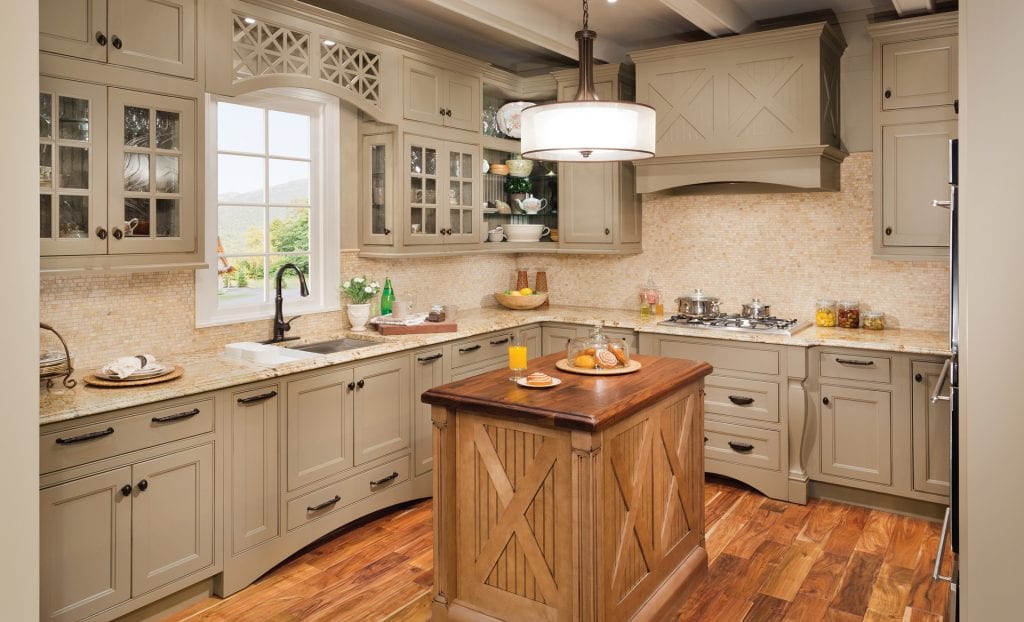 Out with the old and in with the new. Sometimes, the best way to go when it comes to your old kitchen cabinets, is to simply replace them. Although painting them or changing the hardware will make a significant difference, replacing them might be necessary. You can change the color and knobs, but you can't change the cut of the wood, the size, or the design.
If you are looking to completely replace your current kitchen cabinets, Louie's Ace Hardware can help! We carry products of the leading cabinet manufacturer for over 50 years, Wellborn Cabinets. Wellborn offers a wide variety of options to choose from with 6 individual product lines. We provide their products because Wellborn has high quality, durable cabinets.
Whatever you decide to do, Louie's Ace Hardware wants to help! We have the best cleaning materials and paints, a wide variety of knobs and pulls, and the highest quality cabinets to choose from. We also offer a variety of ACE hardware rentals. If you have any questions about the products we sell, please contact us!
What's Cooler than Being Cool?
For those on the fence, we put together a list of the best reasons to buy a swamp cooler this summer.
Monthly Operating Costs
Let's be honest, sometimes one of the best reasons to get a swamp cooler in Fallon is to save money. According to ConsumerEnergyCenter.org, swamp coolers use up to 75 percent less energy than air conditioning, saving on average about $150 a year. Use those savings for the next vacation with family and friends.
Choose Where Cool Happens
An air conditioner will generally take longer to cool the house and it may take a while to meet your level of comfort and satisfaction. Mobile swamp coolers eliminate that problem by targeting your area of recreation, cooling the air in a few minutes.
This benefit is for those choosing a mobile swamp cooling system.

Big Swamp Coolers are Much Cheaper than a New Air Condition System
For those considering a big swamp cooler to replace an air conditioning unit, you'll find the savings to be worth it. According to the National Association of Home Builders, a big swamp cooler costs between $700 and $1,000, whereas central air conditioning units tend to cost several thousand dollars.
Better for a Dry Climate
Simply put, swamp coolers use moisture to produce fresh, clean air. Nevada has always been a dry climate, but adding a little moisture to your room can benefit your skin's complexion.
If you're ready to join the swamp cooler revolution, come in to Louie's ACE Home Center today and ask us how we can keep you cool this summer.