Although mason jars were originally created as a means to preserve food, these molded glass jars have a wide range of uses. Over the years, the number of different uses has grown exponentially and will continue to grow. Mason jars have been used in every area of the home, for parties, given as gifts, and so much more. Louie's ACE Home Center has a great selection of mason jars for all of your home decor needs!
1. Canning Produce & Jams
Canning produce and jams are one of the most popular uses for mason jars. From pickles to peaches, you have the ability to can just about anything. Homemade jams are also a great thing to store in mason jars because they are portable, easy to store, and stay fresh longer.
2. Spice Shaker
Make cooking a breeze with a magnetic spice rack comprised of mini mason jars. To re-create this magnetic spice rack, simply attach a magnet to the top of the mason jar, fill with desired spices, and label it. You can either add a stainless steel piece to any wall in your kitchen or place them on any stainless steel appliance.
3. Desk Organizer
Mason jars can serve as a quick fix for desktop clutter. You can have one mason jar for all of your writing utensils or several depending on your level of organization. Not only is this a great way to de-clutter your workspace, but it also adds a decorative touch!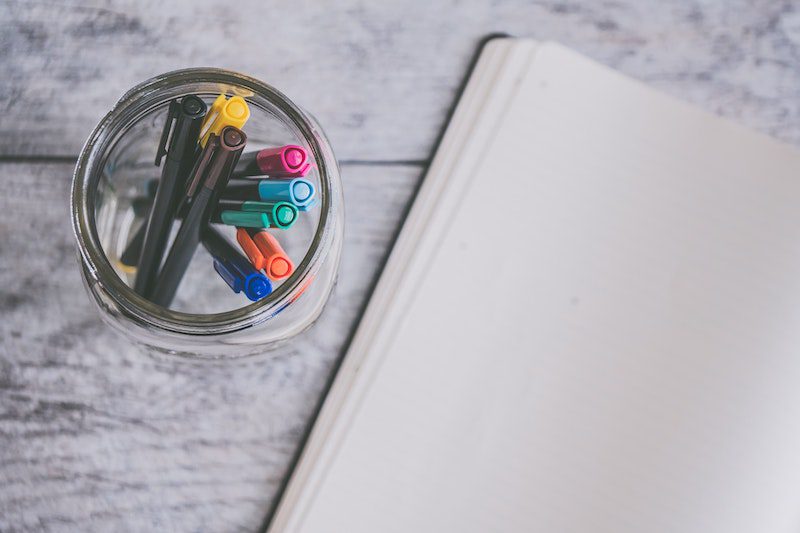 4. Reusable Soap Dispensers
Ditch the plastic soap dispensers and opt for a homemade mason jar dispenser. It's an environmentally friendly, inexpensive, and simple way to store and use soap. So rather than purchasing a new soap bottle every couple of months, you can buy a large quantity of soap and refill your jar when it's running low.
5. Bathroom Storage
Add chic, rustic vibes to your bathroom by building your own bathroom storage unit. All you need is a wooden plank, wood stain, a few mason jars, and metal picture hangers. This is a creative way to decorate and store your bathroom necessities!
6. Herb Garden
Similar to the DIY bathroom storage shelf, you can use this same technique to create your own herb garden! All you will need is a mason jar, wooden plank, metal fixtures, soil, and the herbs of your choice. Simply hang the wooden plank up on the wall, attach the mason jars to the wood with the metal fixtures, and plant your herbs!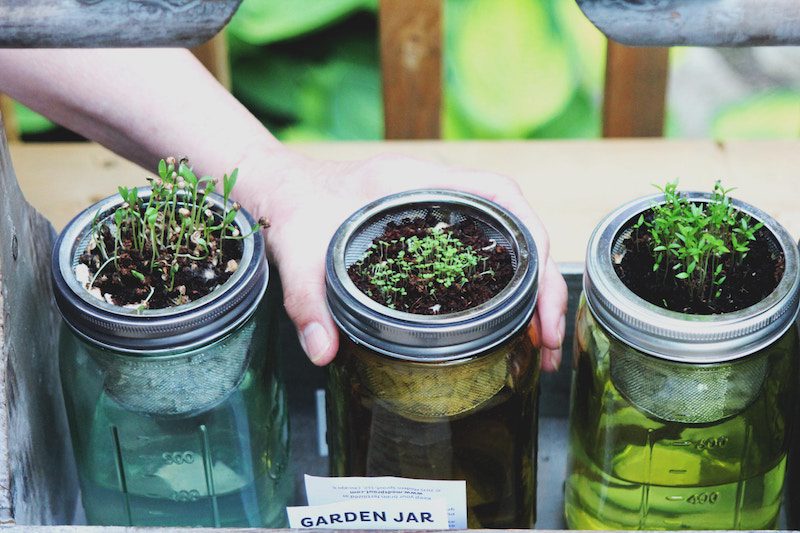 7. Floral Centerpieces
Whether you are hosting a party, planning a wedding, or just want to spruce up your home, a floral centerpiece is a go-to choice. Using a mason jar, pick or purchase your favorite flowers and you're good to go!
8. Drinking Glass
Reusable cups and mugs are the newest trend in drinkware. Mason jars are the best option, the removable lid is ideal for hanging out at home or taking on the go.
9. Snacks To Go
Mason jars are a great way to take snacks on the go! There are endless possibilities for these snacks; they are portable, easy to make and quick. A few of these include salads, parfaits, and overnight oats.

10. Bird Feeder
Building a DIY bird feeder can be a fun and affordable activity for anyone. The best part is you only need a few supplies! You'll need a mason jar, twine, a round chicken feeder, and birdseed. Once you've gathered all of the necessary supplies, you can begin to assemble your bird feeder.
11. DIY Snow Globes
With a few simple supplies, you can create a cute decoration or gift! Using a mason jar, glitter, glycerin drops, water, and your favorite figurine, you can make your own DIY snowglobe. This is a great activity for the kids to do during the holidays.
12. Candy Jars
Once you open a bag of candy, it is always difficult to find a container that will keep it fresh. Mason jars are a great solution to this problem! They come in all different sizes to fit a wide variety of candies and seal in the freshness. In addition, these candy jars are great for parties, gifts, centerpieces, and more!
13. Oil Lamps
Oil lamps are a great way to decorate for an outdoor event or simply to spice up your backyard! All you need is a mason jar, lamp oil, and a cotton wick. Simply fill the jar two-thirds of the way with lamp oil, puncture a hole in the lid, and thread the cotton wick through. Let the wick sit for about an hour and then it is ready to light!
14. Holiday Gifts
Hot chocolate, cupcake and s'mores mix are just a few holiday gift ideas. You can place the ingredients inside of a mason jar, attach a label and a bow and bring it to any holiday party or gift exchange. Your friends and family will love it!
15. Decorative Lighting
Why spend up to hundreds of dollars on outdoor or decorative lighting, when you can make it yourself! Whether you want to string lights, candle holders, or table lighting, a mason jar can help bring your vision to life.
Contact Us!
Now that you know all of the uses for mason jars, you're ready to try them out for yourseld. Louie's Ace Home Center has a great selection of mason jars, so come on by our store to get your own. Contact us today!