While it's too cold to actually start gardening in winter, this is the perfect time to start planning for your spring garden. And of course you could simply buy seeds, soil, and other gardening tools right before you decide it's time to plant. However, planning for your spring garden in the winter will help you create the best garden you've ever had. You'll be better prepared, better equipped, and more confident in your gardening abilities. So, check out some of these helpful tips for planning your spring garden in the middle of winter.  

During Winter, Start Preparing for Your Spring Garden
To get the most beautiful garden, you should start preparing yourself and your yard during the winter months. Start by assessing the weather you've had this past winter. Was it colder than normal? Did it snow more than it typically does in your area? Is it more mild than usual? All of these things may affect the longevity of your plants life and should be dealt with before you start gardening. If it's especially cold this winter, you'll need to take extra precautions to protect your plants from freezing temperatures. 
Also be sure to assess the area you intend to plant your garden. Look for any damage to your yard that may need to be fixed before you start digging your gardening tools into the ground.
Order Seed Catalogs and Get Your Gardening Tools
Gathering all of your materials, such as seed catalogs and gardening tools, will help get you excited about your future garden. Since it's still too cold out to begin planting right away, having the tools you need before hand are a good way to start the process. Also keep in mind that seed catalogs provide a great advantage to gardeners. Using seed catalogs to find the plants you'll use in your garden will usually ensure that you're getting high-quality seeds. And don't forget to stop by Louie's ACE Home Center for all of your gardening tools! We have a great selection to choose from and our friendly staff is always happy to help our customers find the right tools for their projects.
Consider Using Cold Frames
Cold frames are very popular in areas, such as Reno, that experience severe cold weather. They're transparent-roofed enclosures that are built low to the ground and help protect plants from excessive cold or wet weather. The transparent roof allows sunlight to enter while also effectively trapping in heat. The roofs can be taken on and off and are perfect for controlling temperatures and climate that your plant will have to endure. Essentially cold frames help the gardener extend their growing season.
Perform a Seed Germination Test
A seed germination test will help you determine if the seeds you're using for your garden will produce thriving, beautiful flowers and plants or not. To do this, start by taking a few seeds from the package and planting them in small pots. Next, place those pots in conditions that will most likely make your seeds germinate. Lastly, watch them as they grow to determine whether or not they grow healthy sprouts.
Check Your Grow Zone and Pick Your Plants 
After all of the prep-work you've completed, you're finally ready to start planning your garden and picking out your plants! This is easily the most fun part of the preparation process and will help to bring your garden to life - literally. Be sure to check the grow zone of the area you live in. This will help you determine which plants will do better in the type of living condition they'll be in. This tool will help your garden thrive, and prevents you from having to buy more seeds and other gardening materials later on.
Connect with Louie's Home Center to Get Your Gardening Tools!
At Louie's Home Center, we have a wide variety of gardening tools available. From soil and fertilizer, to shovels and rakes, we have just about everything you need to get the garden of your dreams. Our knowledgeable staff is always willing to guide you in the right direction when you come into visit. Connect with us today!
Imagine spring cookouts, breezy air, and a lush, green lawn to enjoy it all on. In Fallon, Nevada, keeping a nice lawn can take a lot of work. Unlike other climates, it takes the use of sprinklers and regular upkeep to keep your grass bright and vibrant. With that comes regular maintenance, especially after the winter season.  Luckily, at Louie's Ace Hardware, we have all of the lawn care hardware rentals that you need to have the yard that you've been dreaming of.
Thatching
After the long winter, thatch can build up and prevent your grass from looking its best. When the dead grass that gets stuck between living grass and the soil is not able to receive proper air, water, and nutrients, your lawn can look less than stellar. At Louie's Ace Hardware, we carry all the lawn care hardware rentals you need to remove thatch and restore your lawn to its prime.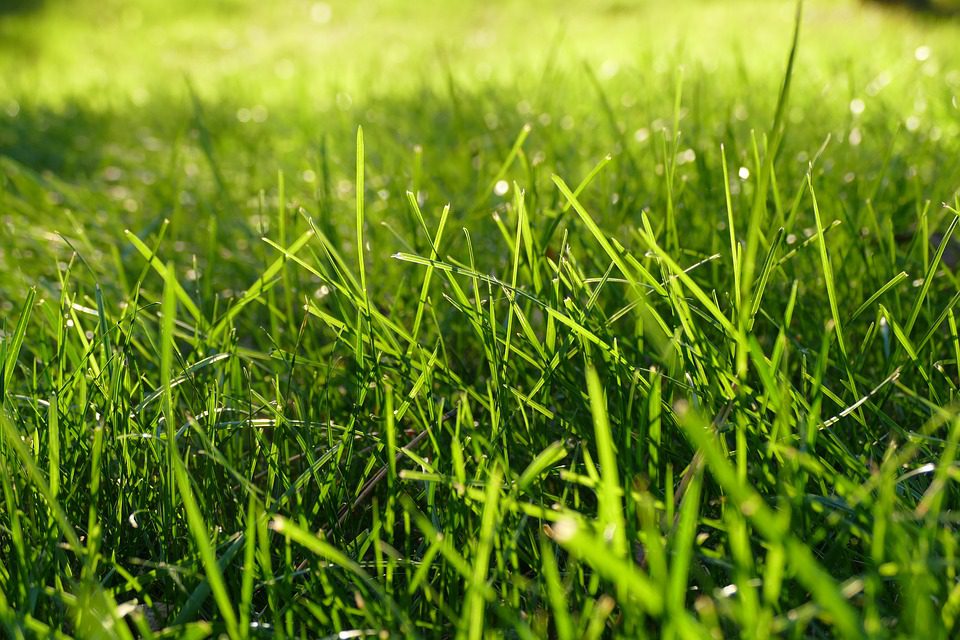 Aerating
It's that time of the year again! Time to aerate your lawn to allow air, water, and nutrients to get to get to the grass roots. If you're lawn is looking dead and colorless, this is a great way to alleviate soil compaction. In dryer climates like Nevada, aerating can save your lawn. Stop by our hardware rentals department for all the equipment you need to get your lawn looking in tip-top shape!
Rototiller
Wedding or digging a garden by hand can be tedious and time consuming. That's where a rototiller comes in hand. These handy tools can make gardening a breeze. We carry them as a rental item, so that you can have the added convenience without the pressure to store them throughout the year.
Lawn Roller
A lawn roller can be great for erasing damage caused to your lawn throughout the winter. You can flatten ant and mole hills quickly, and make your lawn look flawless.
There's nothing that says spring more than a lush lawn. So what are you waiting for? Stop by to check out our ACE hardware rentals you may need for your lawn and garden this season. We make lawn care and other hardware rentals easy and affordable, and our knowledgeable and friendly staff are ready to assist you. Want to inquire about our hardware rentals? Give us a call. We hope to see you soon!