Lawn care, for many, is a labor of love. It's an expression of pride in our homes and a testament to our attention to detail. As a longtime homeowner in Fallon, Nevada, I've tried my fair share of lawn mowers. Recently, I've had the pleasure of using the EGO Power+ LM2114 21 in. 56 V Electric Lawn Mower Kit from Louie's Ace Home Center. This game-changing tool has significantly elevated my lawn care experience, and I believe fellow homeowners in the Fallon and Dayton areas will find it equally transformative.
Experiencing Power Beyond Belief
The promise of 'Power Beyond Belief' is not an overstatement. The EGO Power+ 21in Mower delivers a whopping 6.0 foot-pounds of torque power. This feature immediately set it apart from many gas-powered mowers I've used in the past. Despite its immense power, it operates with an admirable quietness that keeps my early morning lawn care sessions from waking up the entire neighborhood. Add to that the absence of gasoline fumes, and the EGO Power+ quickly proves itself as a top contender for most eco-friendly lawn care tool.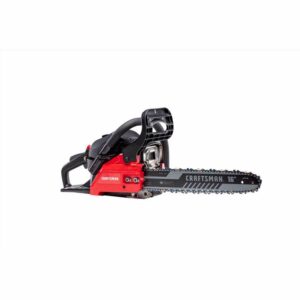 The high-efficiency brushless motor delivers impressive performance - long runtimes, low vibration, and life-long durability. With the 56V 6.0Ah ARC Lithium battery, you can expect an impressive 55 minutes of uninterrupted mowing from a single charge.
Achieving Unparalleled Precision and Versatility
The EGO Power+ LM2114 is much more than a powerful tool. It's also a precision instrument designed to give your lawn the love and care it deserves. The advanced Gator Blade creates clean, precise cuts, enhancing your lawn's health and appearance.
The three-in-one functionality offers the flexibility that homeowners crave. You can mulch, side discharge, or bag your grass clippings depending on your lawn care strategy. The two-bushel grass collection bag is easy to access and simplifies clean-up.
Adjusting the cutting height is a breeze with the 7-position feature. You can achieve the perfect grass height, anywhere between 1.25 to 4 inches. Whether you prefer a lush, high lawn or a low, clean-cut look, this mower has got you covered.
Embracing Ultimate Convenience
There's a clear emphasis on convenience in every aspect of the EGO Power+ LM2114's design. Starting the mower requires a simple push of a button, making tricky pull cords a thing of the past. The inclusion of bright LED lights is a thoughtful addition, offering clear visibility for those pre-dawn or twilight mowing sessions.
The adjustable handle height ensures a comfortable mowing experience for everyone, regardless of their height. And after the job is done, the mower folds flat for easy, compact storage.
Built to Last, Rain or Shine
EGO didn't compromise on durability when designing this mower. Its IPX4-rated weather-resistant construction can withstand unexpected showers without missing a beat. The 5-year limited parts and labor warranty is a testament to EGO's confidence in their product's durability and reliability.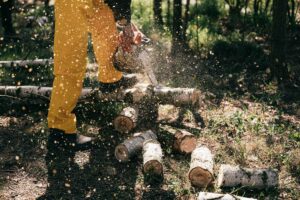 Homeowner Testimonials
The EGO Power+ LM2114 Electric Lawn Mower has garnered glowing reviews from homeowners. Users laud its light weight, easy handling, and long battery life. One satisfied customer described it as the "best lawn mower" they've ever owned, citing its power, ease of use, and superior battery performance as key reasons for their satisfaction.
The Lawn Mower Revolution is Here
The EGO Power+ LM2114 21 in. 56 V Electric Lawn Mower Kit from Louie's Ace Home Center is a lawn care revolution for homeowners in the Fallon and Dayton Nevada areas. This electric mower isn't just an alternative to traditional gas mowers; it's a clear upgrade.
Experience Power Beyond Belief for yourself. Visit Louie's Ace Home Center, a premier Dayton hardware store, and transform your lawn care routine with the EGO Power+ LM2114. You'll wonder how you ever managed without it.