Are your kitchen cabinets outdated or in need of sprucing up? Keeping up with all the new kitchen trends of the year can be difficult and expensive. That's why we've come up with these helpful tips for updating kitchen cabinets in your home. 
Revamping your kitchen cabinets with a few small changes and a little elbow grease will help keep costs low and will give you a new look tailored to fit you. It's easier than you think to get the kitchen you've always wanted. 

Remove Those Cabinet Doors
For closed off kitchens that feel a little cramped, you might want to consider removing your cabinet doors. Switching to an open shelving layout will really open up your entire kitchen making it seem bigger. This is also a very easy process and can be accomplished with your typical household tools.
Install Roll Out Shelving
If you're updating kitchen cabinets in your home, do yourself a big favor and add roll out shelving. This built in feature will help with the functionality of your kitchen. Roll out shelves make searching for tupperware, pots, and whatever else you may have stored away, much easier. And maneuvering through your kitchen will be a breeze with these added shelves from The Container Store.
Paint Goes A Long Way
Adding a layer of paint to your kitchen cabinets can change the entire look of your kitchen, and it's super simple to do. You can be as creative as you'd like with paint and it will really add some personality to your kitchen.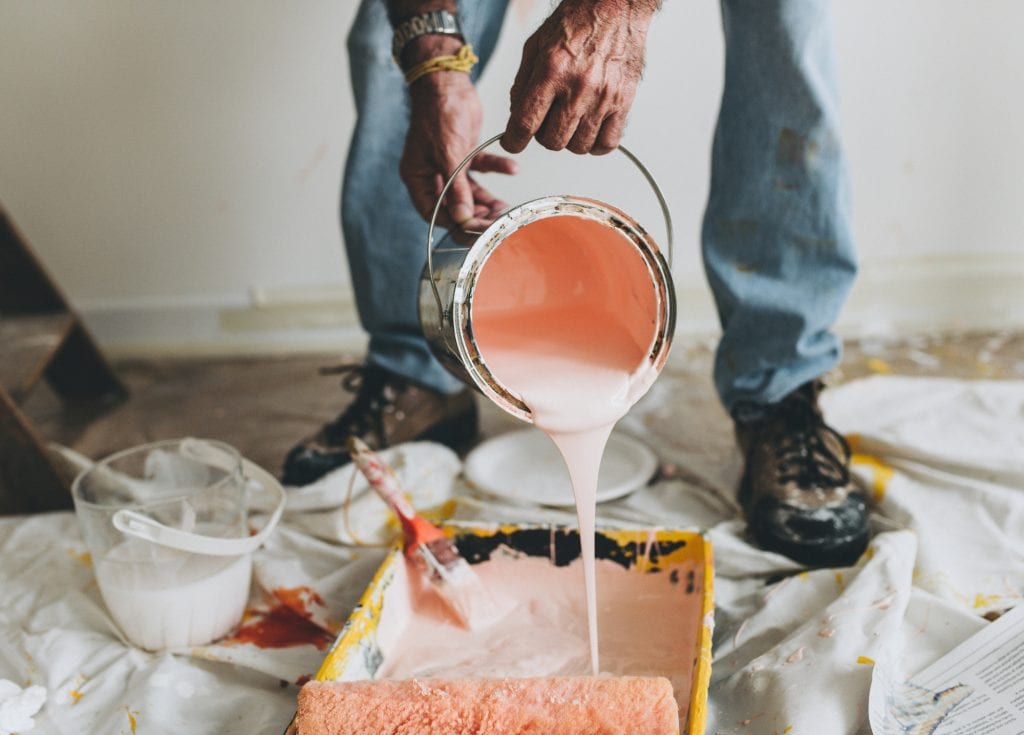 White will help make your kitchen feel bigger and less crowded. Bright colors can add a personal touch and make your kitchen feel more fun. And keep in mind that you don't have to stick with just one color either. Paint is a simple way to enhance your existing cabinets, without breaking the bank.
Keep in mind the type of paint you use for painting your cabinets. It's best to avoid matte finishes that will be difficult to clean up. We recommend using a semi-gloss, gloss, or satin finish because they're easy to clean and the enamel is more durable. 
Enhance Your Lighting
Adding task lighting or uplighting can really enhance the functionality of your kitchen. Sometimes the overhead light doesn't give you sufficient illumination, leaving you to work in dark conditions. Under-cabinet task lighting is practical and will not only help you focus on what's directly in front of you, but it can help light up the entire room. And you can even add a light dimmer to adjust the brightness based on your needs. 
Add Storage To The Backside Of Cabinets
When updating kitchen cabinets in your home, keep in mind that the backside of cabinet doors are full of potential. They're perfect for adding extra storage to your cabinets without all the clutter. And if you're limited on space, this is even more essential to have in your kitchen. 
The Container Store offers over-the-door lid holders and baskets to store pot lids and other items such as soap, sponges, or even bakeware. Along with the lid holders and baskets, you can add small shelves to the back for hiding spices. Utilizing the backside of your cabinets will alleviate your space saving problems with little effort to you.
Replace Door Fronts With Glass or Chicken Wire
If you're wanting to change up your cabinet doors but don't want to spend money buying new ones, try replacing the door fronts with something innovative and different. Adding glass or chicken wire to your cabinets will give you a new look without the cost of purchasing new cabinet doors. They also add personality to your kitchen and you can use colorful dishes to decorate with.  
Change Out Those Dated Knobs/Handles
Replacing old knobs and handles is a simple change, but it can really make your kitchen more appealing. Comfortable and easy to use handles or knobs will make your kitchen more practical for you. And, they can enhance the look of your cabinet doors. You can choose between round knobs, decorative knobs, long handles, shorter handles. The possibilities really are endless, and this is a very easy change to make. 
Add Adhesive Backing
Peel-and-stick adhesive wallpaper is cheap and easy to apply. Adding this to the back of your cabinets can really give a fun flair to your cabinets that is unique to your kitchen. And you can buy them in just about any color and any pattern you could imagine. 
Let The Experts At Louie's ACE Home Center Help
If you're in the process of updating kitchen cabinets in your home, stop by Louie's Ace Hardware for some help. Our friendly and knowledgeable staff can assist you with products or tools that may make your cabinet renovation much easier. If you have a question about our products, don't hesitate to give us a call at 775.423.7008! Connect with Louie's Ace Home Center today.
When it comes to taking on new DIY projects, timing is everything. It can make the difference between your project being a success or a total flop. For example, you wouldn't want to start renovating your landscaping if there was snow on the ground because it would cause too many problems. Like this scenario, you could be faced with many issues by choosing to tackle a DIY project at the wrong time. So, take a look below to see when the best time of the year is to start your next DIY job. 
Interior DIY Projects 
The time in which you take on interior projects isn't as dependent on weather inclemencies since your home shields you from the outdoors. However, weather can still affect interior projects in a variety of ways. For instance, tools or materials may cost less at a certain time of the year, and temperature often impacts the overall outcome of certain projects as well. So, take a look below at a few interior projects and suggestions for the best time to get them done.
Interior Painting: Fall/Early Winter
Interior painting can really be done at any time, but the fall and early winter are the best times to refresh your home's old indoor paint. Colder temperatures could help to cure your paint more quickly, but be weary of drastically low temperatures as they can affect the quality of the paint and prevent proper drying. Also, if you do decide you need some assistance, painting professionals are usually slower in the colder months and may even offer special deals during this time.
New Flooring: Spring    
When it comes to installing new flooring in your home, the spring is the best time to have it done. That's because hardwood floors don't react well to hot and humid climates. These types of environments can cause the wood finish to cure too quickly which results in the sheen drying improperly. Instead, try installing floors when it's a bit cooler out. 
Kitchen Updates: Summer
Kitchen updates such as painting, installing new cabinets, or redoing the countertops are best done in the summer months, but this may depend on your specific lifestyle. Because most people utilize their kitchens frequently during the holidays, winter isn't a good time to start a major kitchen renovation. However, summer may be a good time to do this because you're able to grill food outside and typically aren't limited to only being indoors. 
Exterior DIY Projects 
Exterior DIY projects need to be done during optimal weather conditions. If it's snowing, raining, or freezing outside, your project will likely be ruined by the poor weather. In order to prevent an avoidable disaster, try to plan exterior projects around your climate. So, take a look below to see when is the best time to take on various exterior projects. 
Deck: Early Winter 
In order to have your deck finished in time to use it for the spring season, you should start building it by early winter. Fortunately, if you do need some assistance, contractors are less busy during this time of the year and you may be able to save money on materials such as wood. Because it's generally pretty cold and wet during the winter months, most people don't enjoy being outside too much, so you also won't be disrupting any outdoor events you may have planned. And, believe it or not, the cold, cloudy weather you typically experience in early winter is perfect for helping pressure-treated wood dry and reduces the risk of warping or splitting.
Landscaping: Spring
You want to refresh your yard right before it gets too warm out. So, the best time to start a landscaping project where you plant shrubs, trees, plants, or grass, is in the spring. This will give your plants the best chance to grow and acclimate to their new environment. 
Exterior Painting: Summer
Exterior paint is best applied in the summer months. The type of paint used for the exterior of homes perform better when there is less temperature changes between night and day. This will allow for proper drying to occur and results in a better appearance. 
Get Prepared for Your DIY Project with Louie's Home Center
At Louie's Home Center, our expert staff members can easily help you find the right tools and hardware needed to complete your project. Here, we'll use our knowledge and experience to guide you in the right direction and get you through your project at each phase. Whether you're looking for the best hammer or the best power tool, our team is here to help. Connect with us today or shop our products to learn more!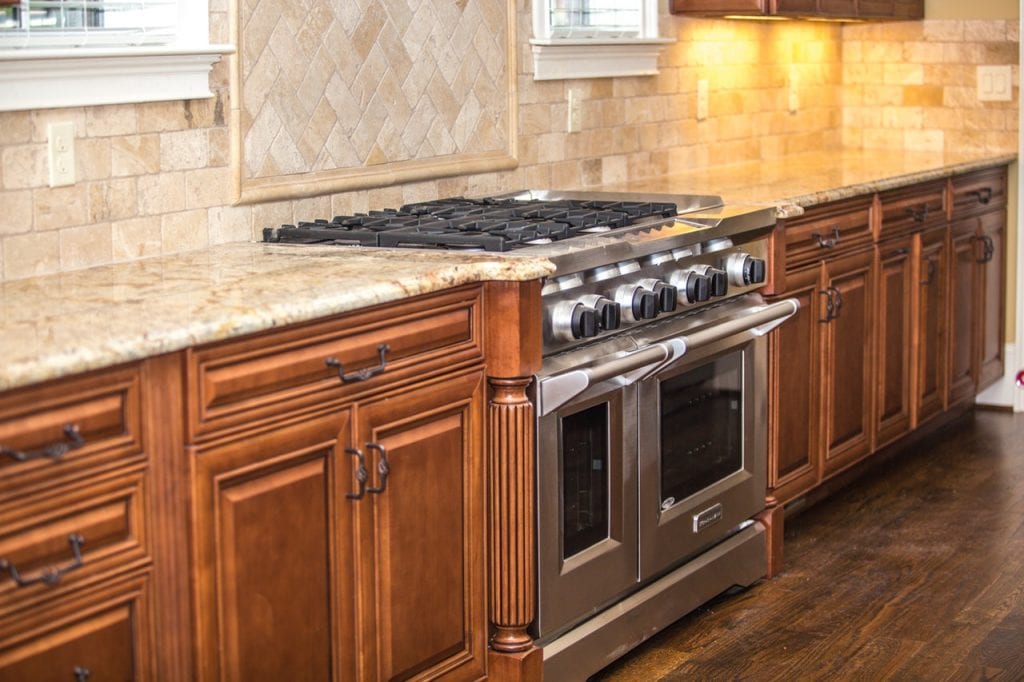 Are you bored with your kitchen? Is your kitchen in need of a change? When it comes to refreshing your kitchen, the possibilities are endless! And kitchen cabinets are a great place to start. Depending on your budget, there are many options to refresh your kitchen cabinets. From simply polishing your cabinets to replacing them all together, Louie's Ace Hardware has tips and supplies to help you along the way.
Option #1 - Simply Clean Your Cabinets
If you aren't looking to spend a lot of money or invest a lot of time, simply cleaning your kitchen cabinets can make a noticeable difference. Removing the dirt and grease that builds up over time and restoring the shine will make your kitchen cabinets look and feel like new.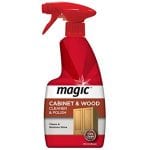 Contrary to popular belief, kitchen cabinets are actually one of the dirtiest areas in your home. There are few others that are more exposed to grease, dirt, and bacteria than your cabinets. With some of them being at children and pet level, germs can collect quickly. And with food being prepared above them, spills are not uncommon and the food can leave a residue even after wiping it up. Properly cleaning your kitchen cabinets will give them an improved look and keep your family protected from bacteria and disease.
Here at Louie's Ace Home Center, we offer two great cleaning products for your kitchen cabinets: Magic's Cabinet & Wood Cleaner & Polish Spray and Murphy's Oil Soap.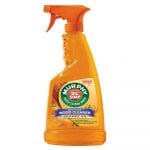 Magic's cleaner works to get dirt, dust, food stains, grease, and water marks off your cabinets. After removing the unwanted stains and dirt, your cabinets are left with a protective coating to resist more stains. Magic's is recommended for all wood surfaces and can be used on painted and laminate cabinets and cabinets with a lacquer finish.
Murphy's Original oil soap works great on wooden cabinets, floors, and furniture.
Option #2 - The New Trend: Painted Cabinets
Over the past several years, painted cabinets have become extremely popular. This new trend gained its popularity because it is modern, simple, and low cost. When painting your cabinets, there is a set of steps that can be followed to ensure the best results.
Preparation → The first step is to remove all of the cabinets. A useful tip would be to label your cabinet doors and the inside of the cabinet. That way when the job is done, you know exactly where each door should go!
Clean, Clean, Clean → After you've removed your cabinet doors, you'll want to thoroughly clean them with a degreaser. This ensures that the paint will go on smoothly and create a longer lasting finish.
Sand Them Down → Once the cabinets have been cleaned, you'll want to sand off the existing paint. By sanding down your cabinets, it allows the primer and the paint to stick to the cabinet, giving you a cleaner result!
Tape Off The Area → Using scotch tape, tape off the area that you will be painting around to avoid getting paint anywhere outside of the desired area.
Prime → The most important step in painting your cabinets is to prime them. It is recommended to apply not just one, but two coats of an oil-based primer to your cabinets for the best results.
Paint → The time is finally here. You can begin painting your cabinets. Louie's Home Center sells a wide variety of Valspar Optimus Paint & Primer Interior Semi-Gloss Paint for all of your home refurbishing needs.
Once the paint has dried, you can re-attach your cabinet doors and enjoy your beautiful, new kitchen cabinets!
Option #3 - Add New Knobs & Pulls to Create a New Look
Looking for a cheap and easy way to change up your kitchen? Simply add new knobs and pulls to your kitchen cabinets and notice the difference. I know this trick almost sounds too good to be true, but it really works!
Cabinets are a significant part of homes because they take up so much space. If they are plain, they can make the whole room feel dull. Kitchen cabinets are no exception to this, as cabinets usually take up the majority of the space. People usually think to change the lighting or the cabinet color or appliances, but the simple fix is usually forgotten. Because knobs and pulls are a small, inexpensive part of your kitchen, they are often overlooked.
If you take advantage of this minor change, you won't regret it. Stop by Louie's Ace Hardware to check out our selection of knobs and pulls and thank us later. Once the new accessories are installed, your kitchen will be given a whole new look.
Option #4 - Completely Replace Cabinets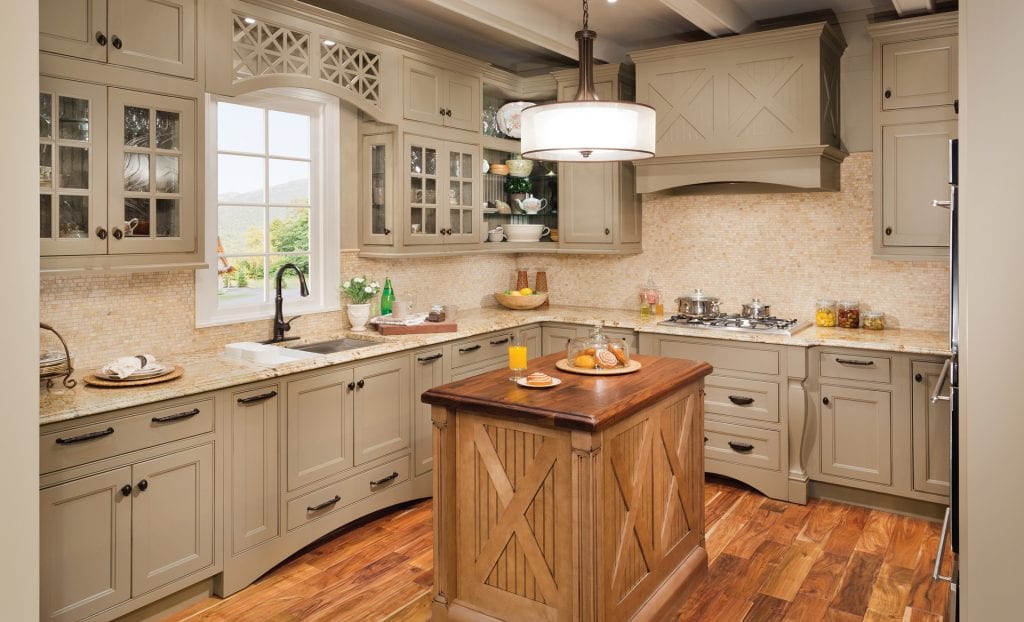 Out with the old and in with the new. Sometimes, the best way to go when it comes to your old kitchen cabinets, is to simply replace them. Although painting them or changing the hardware will make a significant difference, replacing them might be necessary. You can change the color and knobs, but you can't change the cut of the wood, the size, or the design.
If you are looking to completely replace your current kitchen cabinets, Louie's Ace Hardware can help! We carry products of the leading cabinet manufacturer for over 50 years, Wellborn Cabinets. Wellborn offers a wide variety of options to choose from with 6 individual product lines. We provide their products because Wellborn has high quality, durable cabinets.
Whatever you decide to do, Louie's Ace Hardware wants to help! We have the best cleaning materials and paints, a wide variety of knobs and pulls, and the highest quality cabinets to choose from. We also offer a variety of ACE hardware rentals. If you have any questions about the products we sell, please contact us!