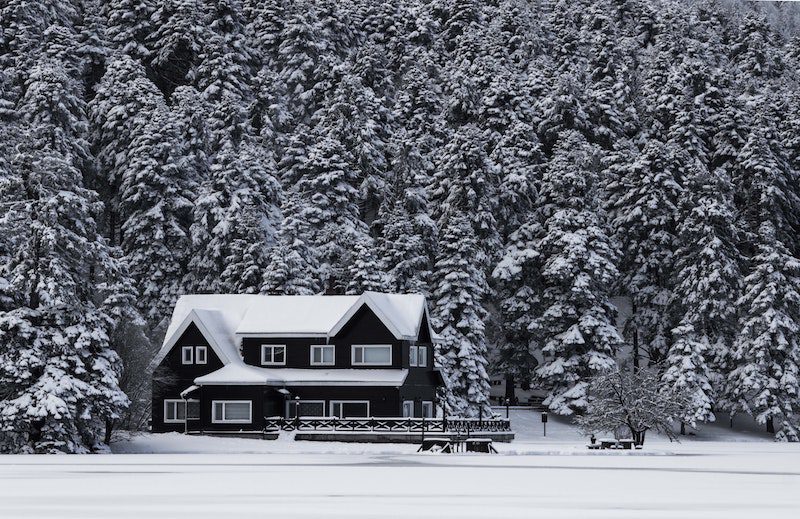 Winter has come, but it's never too late to pick up the essentials. Louie's ACE Home Center has all of the tools, heaters, and more to get you through the season. Check out our list to see if you have all of the necessary winter home essentials!
Indoor & Outdoor Heating
Living in Reno, Nevada, you're never really sure what the winter will bring. For the days where the temperature is below freezing and dumping snow, our vent-free stoves are the perfect addition to your home. They are easy to install and bring all of the beauty and warmth of a fireplace to your home without the maintenance.
For the warmer winter days (aka anything over 45 degrees), our outdoor fire pits are a must-have! You and your friends can gather around the fire pit, roast marshmallows, and enjoy the "warm" winter's night.
Snow Shovels
Snow shovels are the go-to home essential during those winter storms. There are three types of snow shovels, and each of them has a specific function.
Plastic Shovels: Plastic snow shovels are an excellent choice if you are looking for something that is easy to use and lightweight. A common misconception about plastic snow shovels is that they're flimsy, but in actuality, they are able to hold and dispose of snow better than a metal snow shovel. Because plastic shovels can become worn down over time (depending on how much it snows in your area), it is recommended that you don't use this shovel to scrape ice.
Steel Shovels: If you are looking for a shovel that will last you through several winters, a steel snow shovel is the way to go. They are optimal for scraping both the ice and snow from your driveway and pathway. However, because they are made of steel, these shovels are heavier and require more energy to operate than a plastic or aluminum shovel.
Aluminum Shovels: Aluminum snow shovels are a happy medium between plastic and steel shovels. While they are more durable than plastic shovels and much lighter than steel shovels, they tend to bend easily. When you are shoveling your driveway or scraping away at the ice, make sure that you aren't putting in too much force to prevent bending your shovel.
Generators
With the temperatures dropping lower and lower, it is time to think about purchasing a standby or a portable generator for your home. Here are a few reasons why you should invest in a generator:
Backup Heater: Nothing is worse than your thermostat deciding to bite the bullet just as the cold weather begins to set in. In this situation, you have the ability to call your local repair service and have them send someone over to fix it. But when you are left without power, a huge concern is how you're going to keep your family and yourself warm. These are the times when owning a backup generator comes in handy.
Keep Appliances Running: In the event of a power outage, you want to ensure that all of your appliances, primarily your refrigerator, keep running. Purchasing a generator will not only supply power to your home appliances, but also supply power to your home security system, computers, cell phones, and more.
Connect with Louie's ACE Home Center Today!
Winter is in full swing here in Nevada, and we at Louie's ACE Home Center want to make sure that the residents of Reno are fully prepared for the chilly season. Come on in and grab your winter home essentials!
DIY projects have become increasingly popular among people of all ages and skill levels. There's nothing like the feeling you get after completing a task that you worked hard to finish. And not only are hands-on DIY activities fun, but they also provide added benefits for your mind, body, and even your wallet. Here are some benefits of DIY projects that may get you excited about tackling your next project all on your own.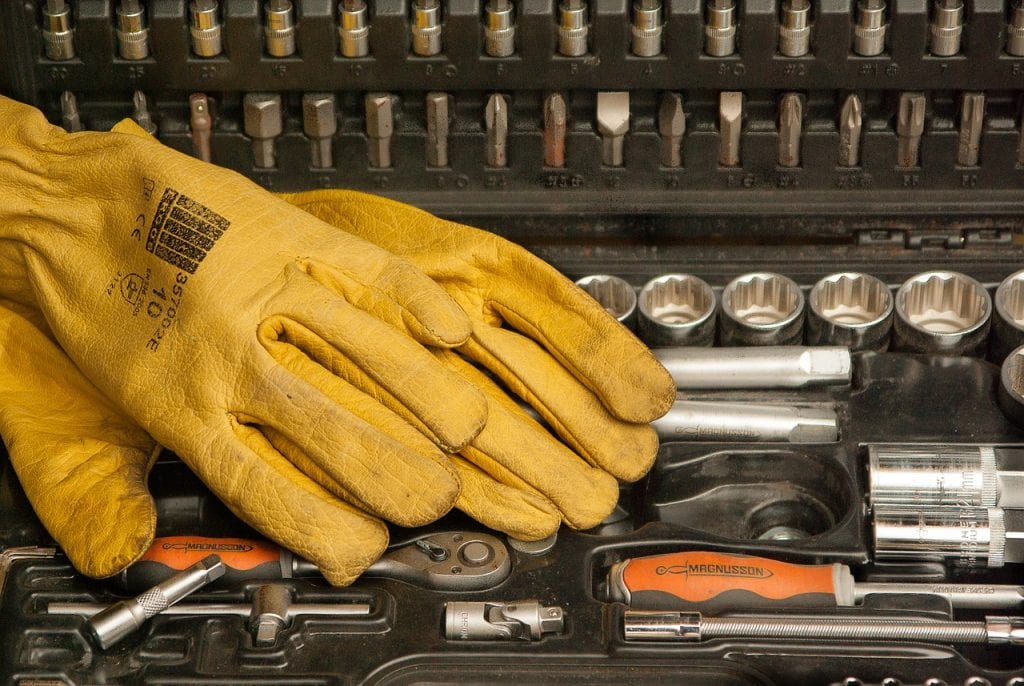 Help Reduce Stress and Improve Your Mood
Being engaged in a DIY project can give you a sense of pleasure and satisfaction. Finishing a DIY project can help you feel accomplished and happy with your hard work and dedication, and leaves you with something you can be proud to show off. A 2016 study done by Occupational Therapy International showed that participants of the study who took part in creative activities, including DIY projects, felt a boost in mood and happiness. 
Another benefit DIY projects can have on your mental health is that it helps reduce stress and anxiety. Focusing on a hands-on project can help you disengage from any life stressors you may be facing. Some even consider DIY projects to be "meditative". This comes from the similarities people feel between hands-on projects and meditation such as deep concentration and heightened awareness. 
Teaches You a New Skill 
Diving right into a DIY project can provide you with an opportunity to learn a new skill and sharpen your mind. Because DIY projects require you to use your hands, you'll be able to learn new techniques and methods to put something together. This could also help you with future projects and you can even teach others how to use those skills as well. And if you find that you really enjoyed the activity, you can turn it into a fun hobby or even sell your work.

Allows You to Spend More Time with Family
DIY projects are a great way to spend more time with your family. Kids will not only feel involved, but will also be learning new things as well. And having some helping hands could make the project go more smoothly, and will speed up the process to give you a finished product sooner than anticipated. Quite often families will form strong bonds while working on hands-on projects together that you can't get from other activities. 
Helps Save You Money
This benefit is fairly self-explanatory, but you'll end up saving money by working on projects yourself as opposed to paying someone else to it. You'll also be able to add personal touches that professionals wouldn't normally include. Not only do you get to save money on labor by putting something together yourself, but you'll also feel a sense of pride and accomplishment from doing it yourself.
Allows You to be More Active
Some DIY projects require some manual labor, but this can actually be a great form of exercise for some. It can be more fun than going to the gym, and you'll be rewarded in the end with a finished product created all on your own. Imagine the sweat you'll work up from ripping out the floors in your home or even repainting an entire room. And if you need to keep the exercise to a minimum, you can find more simple DIY projects to take part in.
Connect with the Experts at Louie's ACE Hardware
There's no better place to get DIY advice other than Louie's Ace Hardware. Their team will not only help you find the right items  to use for your project, but they can also provide you with insider tips and knowledge to help your project go more smoothly. Louie's ACE Home Center has an extensive selection of hardware tools and equipment that are essential to any DIY project. Now that you know the benefits of DIY projects, see how Louie's products and knowledgeable team will help benefit your next project. Connect with us today!
While it's too cold to actually start gardening in winter, this is the perfect time to start planning for your spring garden. And of course you could simply buy seeds, soil, and other gardening tools right before you decide it's time to plant. However, planning for your spring garden in the winter will help you create the best garden you've ever had. You'll be better prepared, better equipped, and more confident in your gardening abilities. So, check out some of these helpful tips for planning your spring garden in the middle of winter.  

During Winter, Start Preparing for Your Spring Garden
To get the most beautiful garden, you should start preparing yourself and your yard during the winter months. Start by assessing the weather you've had this past winter. Was it colder than normal? Did it snow more than it typically does in your area? Is it more mild than usual? All of these things may affect the longevity of your plants life and should be dealt with before you start gardening. If it's especially cold this winter, you'll need to take extra precautions to protect your plants from freezing temperatures. 
Also be sure to assess the area you intend to plant your garden. Look for any damage to your yard that may need to be fixed before you start digging your gardening tools into the ground.
Order Seed Catalogs and Get Your Gardening Tools
Gathering all of your materials, such as seed catalogs and gardening tools, will help get you excited about your future garden. Since it's still too cold out to begin planting right away, having the tools you need before hand are a good way to start the process. Also keep in mind that seed catalogs provide a great advantage to gardeners. Using seed catalogs to find the plants you'll use in your garden will usually ensure that you're getting high-quality seeds. And don't forget to stop by Louie's ACE Home Center for all of your gardening tools! We have a great selection to choose from and our friendly staff is always happy to help our customers find the right tools for their projects.
Consider Using Cold Frames
Cold frames are very popular in areas, such as Reno, that experience severe cold weather. They're transparent-roofed enclosures that are built low to the ground and help protect plants from excessive cold or wet weather. The transparent roof allows sunlight to enter while also effectively trapping in heat. The roofs can be taken on and off and are perfect for controlling temperatures and climate that your plant will have to endure. Essentially cold frames help the gardener extend their growing season.
Perform a Seed Germination Test
A seed germination test will help you determine if the seeds you're using for your garden will produce thriving, beautiful flowers and plants or not. To do this, start by taking a few seeds from the package and planting them in small pots. Next, place those pots in conditions that will most likely make your seeds germinate. Lastly, watch them as they grow to determine whether or not they grow healthy sprouts.
Check Your Grow Zone and Pick Your Plants 
After all of the prep-work you've completed, you're finally ready to start planning your garden and picking out your plants! This is easily the most fun part of the preparation process and will help to bring your garden to life - literally. Be sure to check the grow zone of the area you live in. This will help you determine which plants will do better in the type of living condition they'll be in. This tool will help your garden thrive, and prevents you from having to buy more seeds and other gardening materials later on.
Connect with Louie's Home Center to Get Your Gardening Tools!
At Louie's Home Center, we have a wide variety of gardening tools available. From soil and fertilizer, to shovels and rakes, we have just about everything you need to get the garden of your dreams. Our knowledgeable staff is always willing to guide you in the right direction when you come into visit. Connect with us today!