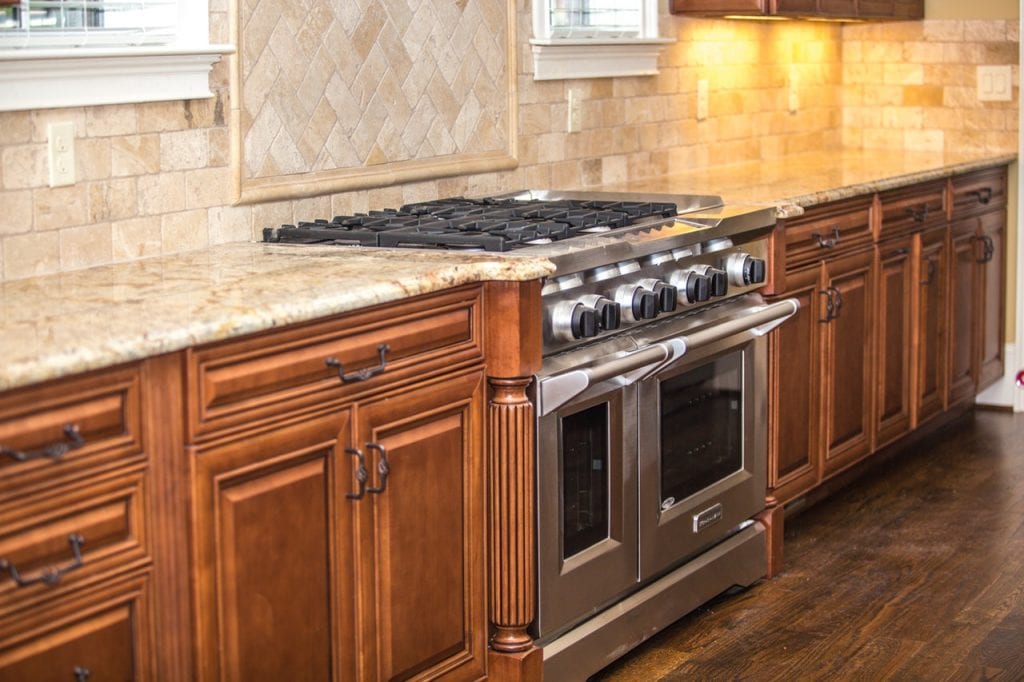 Are you bored with your kitchen? Is your kitchen in need of a change? When it comes to refreshing your kitchen, the possibilities are endless! And kitchen cabinets are a great place to start. Depending on your budget, there are many options to refresh your kitchen cabinets. From simply polishing your cabinets to replacing them all together, Louie's Ace Hardware has tips and supplies to help you along the way.
Option #1 - Simply Clean Your Cabinets
If you aren't looking to spend a lot of money or invest a lot of time, simply cleaning your kitchen cabinets can make a noticeable difference. Removing the dirt and grease that builds up over time and restoring the shine will make your kitchen cabinets look and feel like new.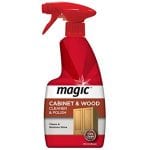 Contrary to popular belief, kitchen cabinets are actually one of the dirtiest areas in your home. There are few others that are more exposed to grease, dirt, and bacteria than your cabinets. With some of them being at children and pet level, germs can collect quickly. And with food being prepared above them, spills are not uncommon and the food can leave a residue even after wiping it up. Properly cleaning your kitchen cabinets will give them an improved look and keep your family protected from bacteria and disease.
Here at Louie's Ace Home Center, we offer two great cleaning products for your kitchen cabinets: Magic's Cabinet & Wood Cleaner & Polish Spray and Murphy's Oil Soap.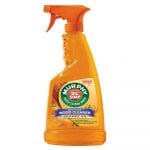 Magic's cleaner works to get dirt, dust, food stains, grease, and water marks off your cabinets. After removing the unwanted stains and dirt, your cabinets are left with a protective coating to resist more stains. Magic's is recommended for all wood surfaces and can be used on painted and laminate cabinets and cabinets with a lacquer finish.
Murphy's Original oil soap works great on wooden cabinets, floors, and furniture.
Option #2 - The New Trend: Painted Cabinets
Over the past several years, painted cabinets have become extremely popular. This new trend gained its popularity because it is modern, simple, and low cost. When painting your cabinets, there is a set of steps that can be followed to ensure the best results.
Preparation → The first step is to remove all of the cabinets. A useful tip would be to label your cabinet doors and the inside of the cabinet. That way when the job is done, you know exactly where each door should go!
Clean, Clean, Clean → After you've removed your cabinet doors, you'll want to thoroughly clean them with a degreaser. This ensures that the paint will go on smoothly and create a longer lasting finish.
Sand Them Down → Once the cabinets have been cleaned, you'll want to sand off the existing paint. By sanding down your cabinets, it allows the primer and the paint to stick to the cabinet, giving you a cleaner result!
Tape Off The Area → Using scotch tape, tape off the area that you will be painting around to avoid getting paint anywhere outside of the desired area.
Prime → The most important step in painting your cabinets is to prime them. It is recommended to apply not just one, but two coats of an oil-based primer to your cabinets for the best results.
Paint → The time is finally here. You can begin painting your cabinets. Louie's Home Center sells a wide variety of Valspar Optimus Paint & Primer Interior Semi-Gloss Paint for all of your home refurbishing needs.
Once the paint has dried, you can re-attach your cabinet doors and enjoy your beautiful, new kitchen cabinets!
Option #3 - Add New Knobs & Pulls to Create a New Look
Looking for a cheap and easy way to change up your kitchen? Simply add new knobs and pulls to your kitchen cabinets and notice the difference. I know this trick almost sounds too good to be true, but it really works!
Cabinets are a significant part of homes because they take up so much space. If they are plain, they can make the whole room feel dull. Kitchen cabinets are no exception to this, as cabinets usually take up the majority of the space. People usually think to change the lighting or the cabinet color or appliances, but the simple fix is usually forgotten. Because knobs and pulls are a small, inexpensive part of your kitchen, they are often overlooked.
If you take advantage of this minor change, you won't regret it. Stop by Louie's Ace Hardware to check out our selection of knobs and pulls and thank us later. Once the new accessories are installed, your kitchen will be given a whole new look.
Option #4 - Completely Replace Cabinets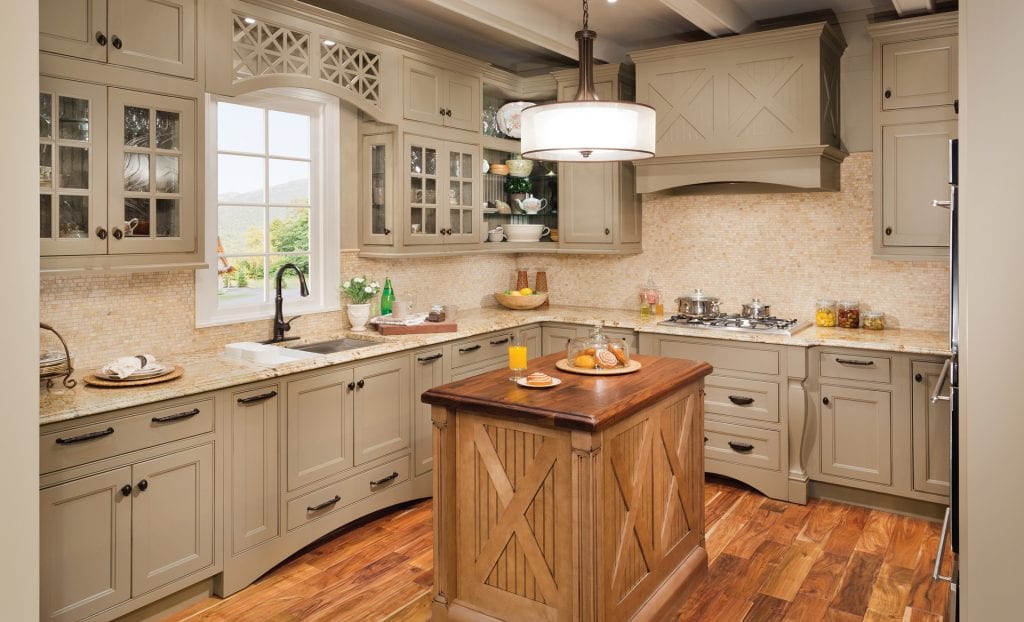 Out with the old and in with the new. Sometimes, the best way to go when it comes to your old kitchen cabinets, is to simply replace them. Although painting them or changing the hardware will make a significant difference, replacing them might be necessary. You can change the color and knobs, but you can't change the cut of the wood, the size, or the design.
If you are looking to completely replace your current kitchen cabinets, Louie's Ace Hardware can help! We carry products of the leading cabinet manufacturer for over 50 years, Wellborn Cabinets. Wellborn offers a wide variety of options to choose from with 6 individual product lines. We provide their products because Wellborn has high quality, durable cabinets.
Whatever you decide to do, Louie's Ace Hardware wants to help! We have the best cleaning materials and paints, a wide variety of knobs and pulls, and the highest quality cabinets to choose from. We also offer a variety of ACE hardware rentals. If you have any questions about the products we sell, please contact us!