Whether you are looking for a bounce house or cotton candy machine for your child's birthday party, or tables and chairs for your next big family gathering, the last place you may think to look is your local ACE Home Center. Although we do offer ACE hardware rentals, we offer ACE hardware party rentals as well.
But, there is a little known secret to throwing any kind of party in and around Fallon. Louie's ACE Home Center is more than a hardware store. We offer ACE hardware rentals and ACE hardware party rentals. It has tents, bounce houses, tables, chairs, and even cotton candy machines to rent. Locals know Louie's as the best place to get rentals in Fallon.
You can plan a party on budget when you go to Louie's ACE Home Center for your party rental needs. Here are just a few creative ways you can use party rentals to add happiness to any type of gathering.
Have a Ball with Bounce Houses
Bounce Houses are lots of fun. But, did you know adults can enjoy them too? Consider adding a bounce house to your company event and giving adults permission to jump. At Louie's ACE Home Center, you can find bounce houses that are rated for all ages fun.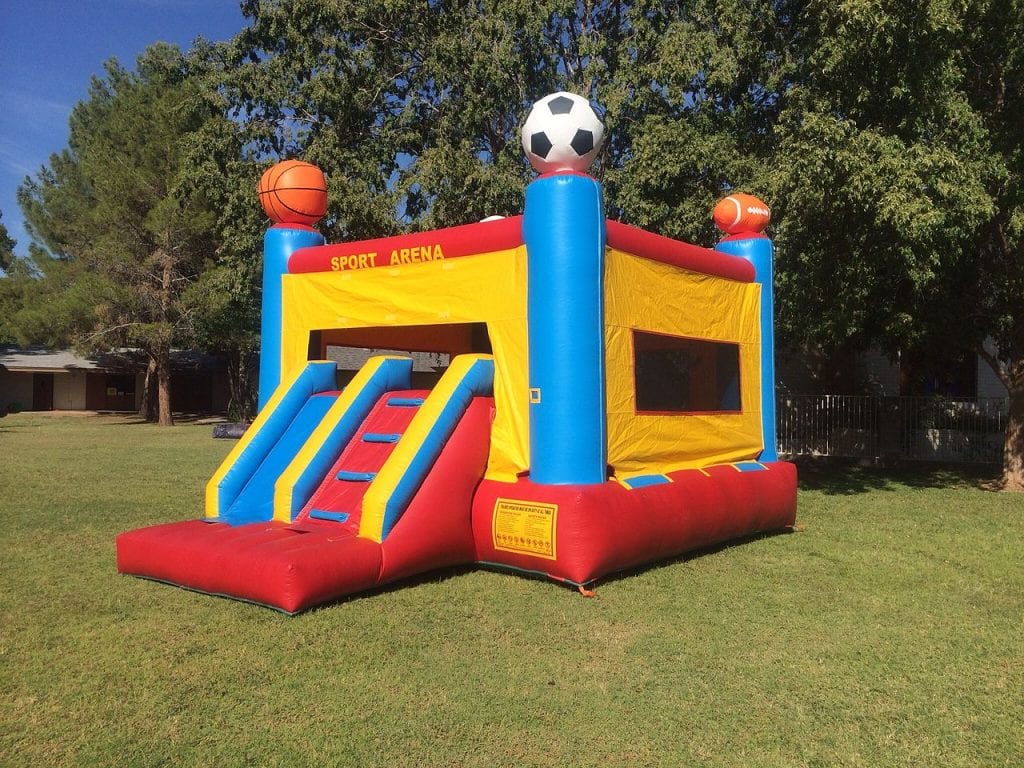 Tents for Chillier Days
The temperature is dropping, but that doesn't end your ability to have an outdoor event. Tents with walls hold heat well. Or, place the tent against a structure during the day for shade and residual warmth.
Sit Comfortably with Our Tables and Chairs
Tables and chairs can be used year-round. Expand your indoor space by adding tables and chairs in your living room for Thanksgiving dinner. Or, pair up tables and chairs with one of our tents for a comfortable fall outdoor luncheon.
Cotton Candy Machines: Cotton candy machines make great party additions. They are also good for fundraisers. School is back in session and your fall fundraiser could include delicious cotton candy with one of the machine rentals from Louie's ACE Home Center.
So, you see, there are many creative uses for ACE hardware party rentals and you can get all of them at Louie's ACE Home Center in Fallon. We have also expanded our party department to include balloons, pinatas, tablecloths, napkins, plates, and much more!
Let our party team help you plan your next event!