As the days get longer and the temperatures start to rise, we know that spring is here to stay. And with Spring comes the traditional ritual of spring cleaning. At Louie's Ace Home Center in Fallon and Dayton, NV, we have everything you need to make your spring maintenance efficient, effective, and even enjoyable. Here's your ultimate spring cleaning checklist, along with some top product recommendations from our store.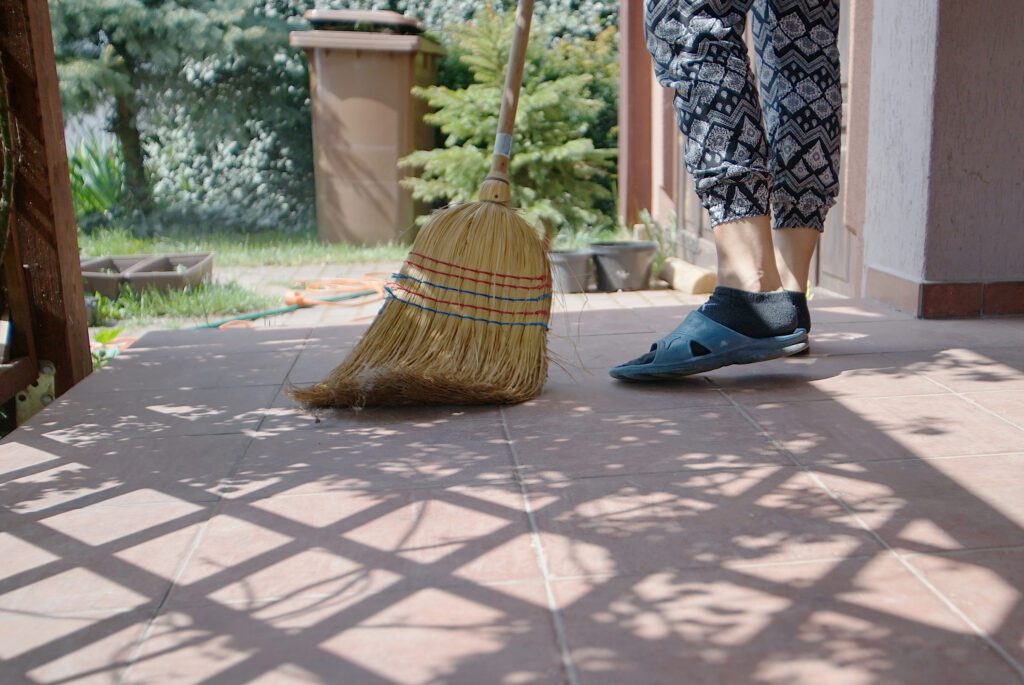 Kitchen Cleaning The kitchen is often the hub of a home, and it's a great place to start your spring cleaning. Start by deep cleaning your appliances. We recommend Simple Green All-Purpose Cleaner, a non-toxic and biodegradable formula that can be used to clean your oven, microwave, and refrigerator. Don't forget to clear out and wipe down all your cabinets, and use Shelf Liner to keep them clean and organized.
Bathroom Deep Clean Next, move onto the bathrooms. Scrub the tiles with a Grout Brush and a reliable cleaner like CLR Bath & Kitchen Cleaner. Don't forget to clean the inside of your cabinets and replace any old or worn-out bath mats or shower curtains.
Living Room Refresh The living room is where you relax, so it's essential to make it a clean and comfortable space. Dust all surfaces with a Microfiber Duster, vacuum the carpets and upholstery, and use a Glass Cleaner like Windex for your windows and mirrors.
Bedroom Revamp In the bedrooms, wash all bedding and curtains, dust all surfaces, and consider using Vacuum Storage Bags for out-of-season clothes. This is also the perfect time to declutter your wardrobe.
Garage Organization Spring cleaning isn't just for the inside of your home. Organize your garage with our selection of Storage Solutions, and don't forget to properly store any hazardous materials.
Outdoor Cleanup Take advantage of the spring weather to clean your outdoor spaces. Use a Pressure Washer to clean your siding, deck, or driveway. Also, consider resealing your deck with Thompson's WaterSeal to protect it from the elements.
Garden Prep Lastly, prepare your garden for spring planting. Check out our range of Gardening Tools, and consider using a Compost Bin to create nutrient-rich soil for your plants.
Here are a few more tips to make your spring cleaning efficient and stress-free:
Create a Schedule: Break down your tasks by room and spread them out over a few weeks to make it more manageable.
Involve the Family: Make spring cleaning a family affair. Assign tasks to each family member based on their age and ability.
Declutter: Spring cleaning is the perfect time to declutter. Donate, sell, or recycle items that you no longer need.
At Louie's Ace Home Center, we're committed to making your spring maintenance as smooth as possible. Whether you're looking for cleaning supplies, organization solutions, or gardening tools, we have it all. Visit us in Fallon or Dayton, NV today for expert advice and quality products for your spring cleaning needs.
Remember, a good spring clean can leave your home feeling fresh, welcoming, and ready for the year ahead. So, roll up your sleeves, get your supplies from Louie's Ace Home Center, and let's welcome Spring with a clean and organized home!
While it's too cold to actually start gardening in winter, this is the perfect time to start planning for your spring garden. And of course you could simply buy seeds, soil, and other gardening tools right before you decide it's time to plant. However, planning for your spring garden in the winter will help you create the best garden you've ever had. You'll be better prepared, better equipped, and more confident in your gardening abilities. So, check out some of these helpful tips for planning your spring garden in the middle of winter.  

During Winter, Start Preparing for Your Spring Garden
To get the most beautiful garden, you should start preparing yourself and your yard during the winter months. Start by assessing the weather you've had this past winter. Was it colder than normal? Did it snow more than it typically does in your area? Is it more mild than usual? All of these things may affect the longevity of your plants life and should be dealt with before you start gardening. If it's especially cold this winter, you'll need to take extra precautions to protect your plants from freezing temperatures. 
Also be sure to assess the area you intend to plant your garden. Look for any damage to your yard that may need to be fixed before you start digging your gardening tools into the ground.
Order Seed Catalogs and Get Your Gardening Tools
Gathering all of your materials, such as seed catalogs and gardening tools, will help get you excited about your future garden. Since it's still too cold out to begin planting right away, having the tools you need before hand are a good way to start the process. Also keep in mind that seed catalogs provide a great advantage to gardeners. Using seed catalogs to find the plants you'll use in your garden will usually ensure that you're getting high-quality seeds. And don't forget to stop by Louie's ACE Home Center for all of your gardening tools! We have a great selection to choose from and our friendly staff is always happy to help our customers find the right tools for their projects.
Consider Using Cold Frames
Cold frames are very popular in areas, such as Reno, that experience severe cold weather. They're transparent-roofed enclosures that are built low to the ground and help protect plants from excessive cold or wet weather. The transparent roof allows sunlight to enter while also effectively trapping in heat. The roofs can be taken on and off and are perfect for controlling temperatures and climate that your plant will have to endure. Essentially cold frames help the gardener extend their growing season.
Perform a Seed Germination Test
A seed germination test will help you determine if the seeds you're using for your garden will produce thriving, beautiful flowers and plants or not. To do this, start by taking a few seeds from the package and planting them in small pots. Next, place those pots in conditions that will most likely make your seeds germinate. Lastly, watch them as they grow to determine whether or not they grow healthy sprouts.
Check Your Grow Zone and Pick Your Plants 
After all of the prep-work you've completed, you're finally ready to start planning your garden and picking out your plants! This is easily the most fun part of the preparation process and will help to bring your garden to life - literally. Be sure to check the grow zone of the area you live in. This will help you determine which plants will do better in the type of living condition they'll be in. This tool will help your garden thrive, and prevents you from having to buy more seeds and other gardening materials later on.
Connect with Louie's Home Center to Get Your Gardening Tools!
At Louie's Home Center, we have a wide variety of gardening tools available. From soil and fertilizer, to shovels and rakes, we have just about everything you need to get the garden of your dreams. Our knowledgeable staff is always willing to guide you in the right direction when you come into visit. Connect with us today!