How To Prepare Your Home For Fall And Winter
As we are all preparing for the cold by putting away our summer clothes and pulling out our winter clothes, we also need to start preparing our homes for the changing weather. Before it gets too cold, it's a good idea to do some seasonal maintenance on your home. Performing a few simple maintenance tasks can save you from costly repairs later on. Here are some tips on how to prepare your home for fall and winter:
Exterior Maintenance
1. Check Roof, Chimney, & Fireplace
Nobody wants a leaky roof when the rain comes. At the very least, make sure to do a visual inspection of your roof from the ground. Look for missing, loose, or damaged shingles and be sure to replace or repair them. If you can, get a better look at the roof by climbing up there and inspect every shingle. Also, if you have a flat roof, remove any debris to prevent blockage of drains and other damage. You should also check your chimney and fireplace to ensure that they are ready to be used. It is best to hire a professional to inspect and clean your chimney.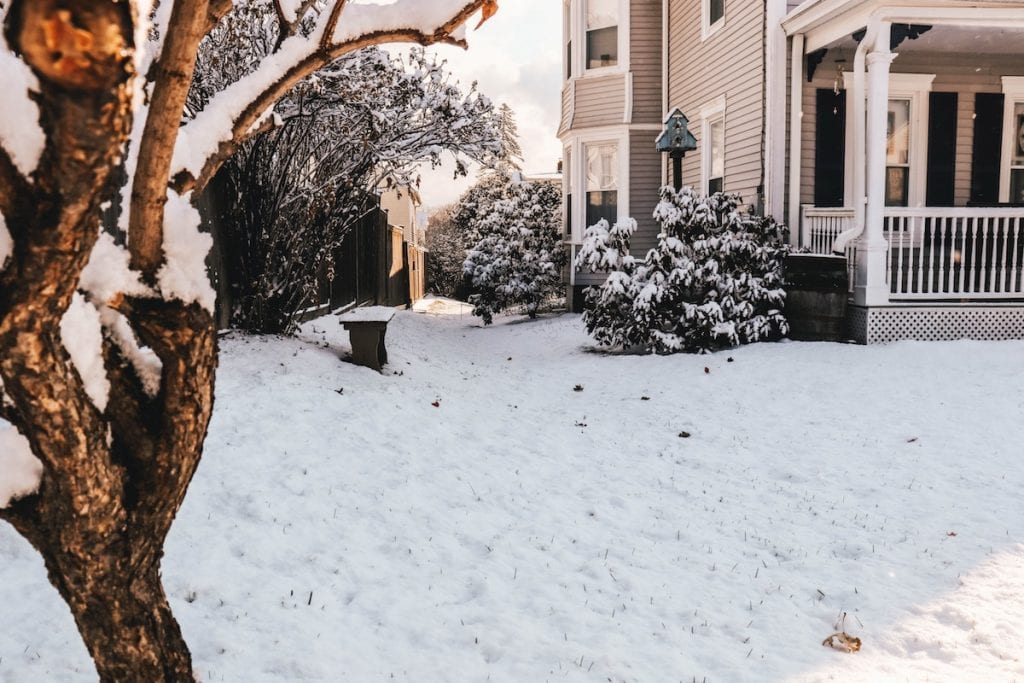 2. Clean Out Gutters
It is very important to clean out the gutters before it starts raining. You can hire a company to do this or do it yourself. Either way, leaves, nests, and any debris needs to be removed. In addition, you should check for leaks in the gutters and repair them.
3. Winterize Irrigation System
Preparing your irrigation system early can save you from disaster later. You should drain and check the system prior to the cold season. If you live in a place that gets snow, be sure to mark your sprinkler heads so snow removal equipment doesn't run them over. It is also wise to bring any hoses inside so they are protected from the cold.
4. Prepare Landscaping
There are many precautionary steps you can take to protect your landscaping from the winter. First, inspect your trees to ensure that they are healthy for the cold weather. You don't want any tree limbs to fall on your home, car, or power lines. Also, trim back any bushes, shrubs, and flowers as recommended in your climate zone. If you have any plants in flower pots, bring them inside to protect them. It is also very important to fertilize your lawn to prevent damage from the cold and weeds in the spring.
5. Bring Seasonal Furniture Inside
If you have any lawn chairs or other seasonal furniture, it is best to bring those things inside your garage or shed. Remove the cushions and wash them, so they are ready to go. And wipe down the furniture and store it in a dry place.
Interior Maintenance
6. Check for Drafts
Looking for drafts in your home can help you stay warm and save energy this cold season. Check all of your doors and windows by feeling for drafts. If you feel any air coming in, you may need to replace the seals or repair caulking. A great way to check for drafts is to hold a lighted candle near the crack and if the flame flickers, there is probably a draft.
7. Winterize Air Conditioning
No matter what kind of air conditioning system you have, you should prepare it for winter. If you have an outdoor unit, it is best to cover it. Covering the unit protects it from the cold and prevents any water from entering the unit. If you have a window unit, bring it inside so that you can close the window for the fall and winter.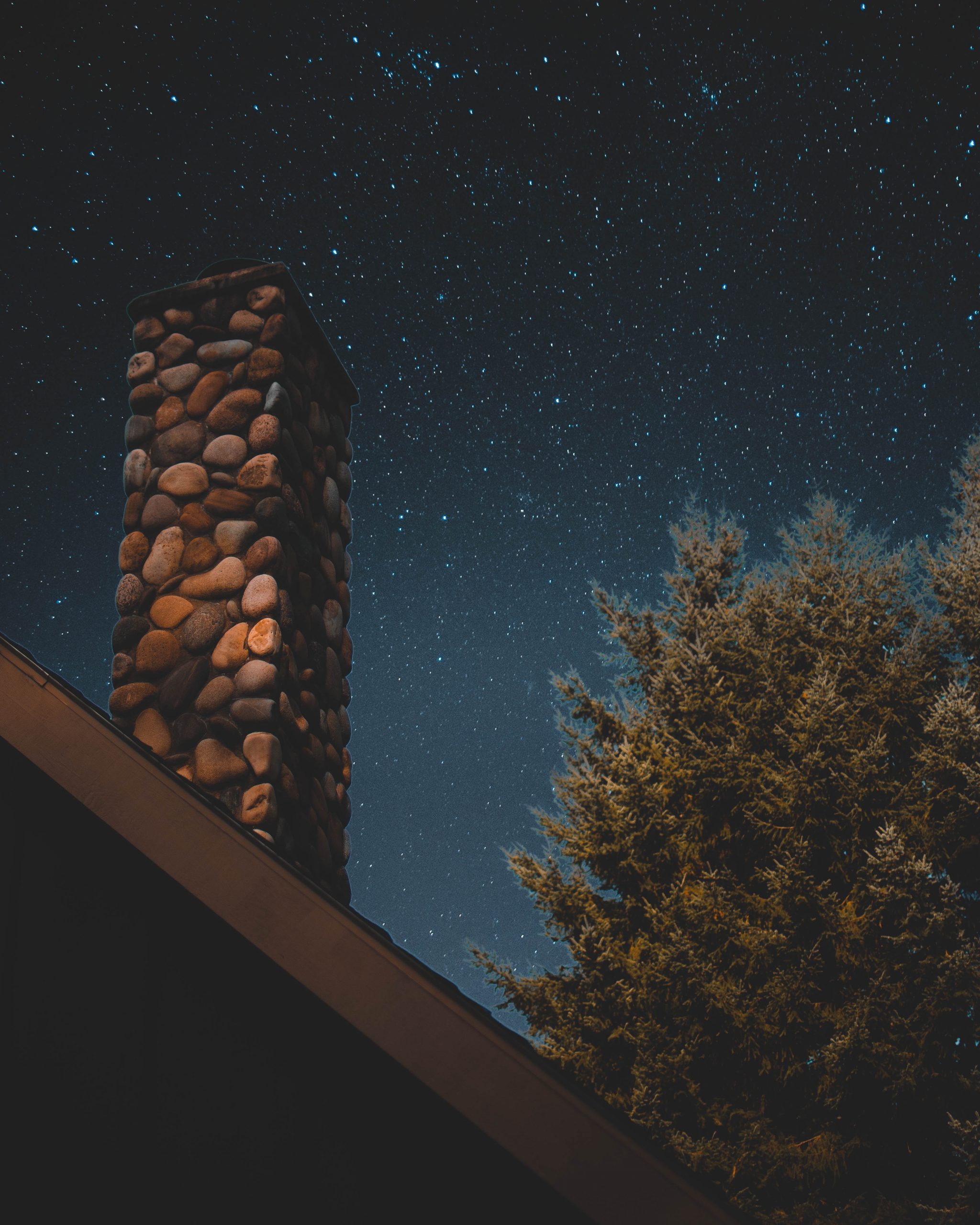 8. Prepare & Inspect the Heating System
Prior to firing up your heating system, perform an inspection or hire a professional to do so. Test for leaks, check the heating efficiency and replace the filters. In addition, it is a good idea to check out all of the vents in your home. Make sure all of the vents aren't blocked by anything and are free of dust.
9. Inspect Home Safety Devices
Be sure to perform an inspection of all of your home safety devices. Replace the batteries in all of the smoke detectors and carbon monoxide monitors and make sure they are working properly. If you do not already have a carbon monoxide device, I would recommend getting one for your home.
Louie's ACE Home Center Can Help!
Here at Louie's ACE Home Center, we know how to prepare your home for fall and winter. Come on by to pick up anything you may need to get your home ready or to ask any questions you may have. Did you know about our Fallon, NV Hardware Store? This is where you can rent quality tools, parts, and other hardware for short term use, and purchase the tools and hardware you need from quality national brands you know and trust. While hardware is our speciality, we also offer party rentals and key duplication services! We also offer a variety of hardware services and support to help you with your next home improvement project.
We are happy to help and here to serve you, so contact us today!
Winter home maintenance plays a very important role in the protection of your home. With the cold weather that winter brings, comes harsh conditions that can be tough on your house. One of the most difficult things to deal with during the cold months of the year are frozen pipes. Here is a brief guide for protecting your home from the detrimental damages that come from frozen pipes.
How do I prevent pipes from freezing?
The most effective way to prevent your pipes from freezing is to wrap them with foam insulation. It is a good idea to wrap all of the pipes in your home to ensure protection. However, the most important pipes are those that are 6 inches or less from outside walls or are run through areas of the house that are not heated. Make sure that the insulation is wrapped tightly around the pipes to keep out the cold. Also, ensure that the joints are wrapped and taped to ensure protection.

What do I do if the pipes freeze?
If your pipes freeze, you need to try to thaw them as soon as possible. While it is important to unfreeze them quickly, you need to be strategic so the pipes don't burst. Thawing an area of the pipe too quickly can cause it to burst.
The first step is to open the taps to the frozen lines and turn up the heat in your house. If the pipe is in a room that is not heated, a space heater can be very useful. Then, you will want to start thawing the pipe in sections, starting closest to the faucet. A blow dryer can be the perfect tool for this, it's just enough heat to thaw the pipe and not too much.
What do I do about a burst pipe?
Shut off the water to your house immediately. If you don't know where it's at, I would recommend that you go find it now. Generally, the main water valve is located near a water meter. This is the main source of water into your home and if it is shut off quickly, the damages from a burst pipe will be minimized.
Louie's ACE Home Center Can Help
Louie's ACE always has a stock of winter home maintenance supplies and experts to answer your questions. Protect your home this winter and give us a call!
Being a homeowner is a job in itself. Homes require regular maintenance in order to properly function and provide the protection you need. Luckily, keeping a routine of regular maintenance can help ease the workload throughout the year. Here's our helpful home maintenance checklist to help ensure you don't miss a thing.

Regular Maintenance 
These are home improvements that can be done at any time of the year and should be done regularly to ensure they remain functioning properly. Be sure to check these things between every month and every few months. 
Check the furnace filter and replace if necessary. Replacing furnace filters that have dust build-up will help the furnace work more efficiently and improve heat and energy bills. 

Check to make sure that outdoor and indoor air vents are not blocked. 

Drain hot water from the water heater to flush out sediment build up.

Grind up ice cubes in the garbage disposal, followed by hot water and baking soda to clean the garbage disposal. 

Test smoke alarms, carbon monoxide detectors, and fire extinguishers. Replace batteries in smoke alarms and carbon monoxide detectors when necessary. 

Inspect tub and sink drains for clogs. Unclog them if necessary.

Vacuum lint from dryer vent.

Seasonal Fall Maintenance
Fall is a great time to take on general home maintenance projects because of the moderate temperatures and dry weather. Start your home maintenance checklist by first inspecting the interior and exterior of your home, then, get started. Here are some things you can do to help prepare your home for the colder weather:
Remove leaves and debris from gutters and downspouts.

Drain and insulate exterior plumbing before winter.

Drain and store hoses along with in-ground sprinkler systems. 

Wrap insulation around outdoor faucets and pipes in unheated garages/basements. 

Rake leaves, aerate lawn, plant seeds. September and October are the best fall months to start growing new grass because it isn't too hot or too cold out. 

Check masonry and mend cracks and gaps in the driveway and walkway. 

Check exterior door hardware and fix any squeaky handles or loose locks.

Inspect roofing for missing, loose, or damaged shingles and for any leaks. 

Repair or replace exterior siding.

Check fireplace for damage and clean the fireplace flues. Have a professional inspect your fireplace for hazards. 

Have a professional inspect heating systems.   

Vacuum refrigerator and freezer coils and empty and clean drip trays.

Trim tree limbs. Damaged limbs, or limbs that are close to your home and could cause damage or is causing damage.

Seasonal Winter Maintenance
It's important that you adequately prepare for the winter season. The last thing you want happening is a burst pipe or a heating unit that doesn't work properly. Here's a list of things you'll want to check before the cold weather takes over:
Cover your air conditioning unit.

Protect your patio furniture by covering it or moving it to a covered space.

Get a humidifier to improve your home's air quality during the dry season.

Reverse ceiling fans so that they circulate clockwise. 

Seal cracks and gaps in windows and doors with caulk or weather stripping. 

Check that air vents are not blocked.

Stock up on salt and sand in case of severe weather and snow storms.

Seasonal Spring Maintenance
This is the perfect time to get your home back to looking its best. Hopefully by this time the weather has calmed down and you can get your home back in order. It's time to welcome the warmer weather and prepare your home for the heat. Use this spring home maintenance checklist as a guide:
Remove the cover you placed over your air conditioning unit and replace the filter.

Again, you'll want to check for any damaged, missing, or loose roof shingles and for leaks. The harsh winter weather can cause damage to the roof easily, so be sure to check this and have necessary repairs made promptly.

Clean window and door screens.

Remove insulation from outdoor faucets and exterior plumbing.

Inspect sprinkler heads.

Plant grass seed, fertilize and aerate your lawn. Spring is also a good time to get this done because the weather isn't too hot or too cold. 

Clean out gutters and downspouts of debris and leaves. 

Polish wood furniture and dust light fixtures.

Inspect your home's windows and doors for caulking or weather stripping that may need to be replaced.

Check air vents and make sure they are clear. 

Have a professional inspect the septic tank and perform any work that may be necessary.

Check your chimney for damage.

Seasonal Summer Maintenance
You want to do as much maintenance as you can before summer really hits so you can make the most out of the hot weather and long days. Most of the necessary home improvement projects for the summer season can be done in the spring. Here's some things you can tackle in the summer:
Oil door hinges including garage door opener and chain.

Clean your kitchen's exhaust fan filter.

Prune trees and shrubs.

Replace faucet and shower heads for the interior and exterior if necessary.

Check around the kitchen and bathrooms for any leaks.

Seal tile grout.

Protect your home against bugs and other pests.
Connect With Louie's ACE Hardware
Louie's Ace Hardware has all the tools you'll need to complete any home improvement project you want to tackle. Our highly knowledgeable staff are happy to help you find the best tool to use in your DIY project, and can help guide you in the right direction to a successful home improvement job. Connect with us today, or view our products list!